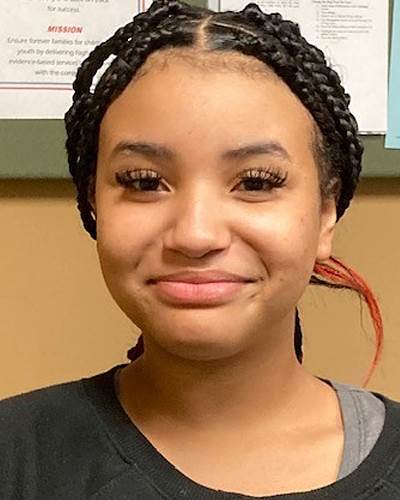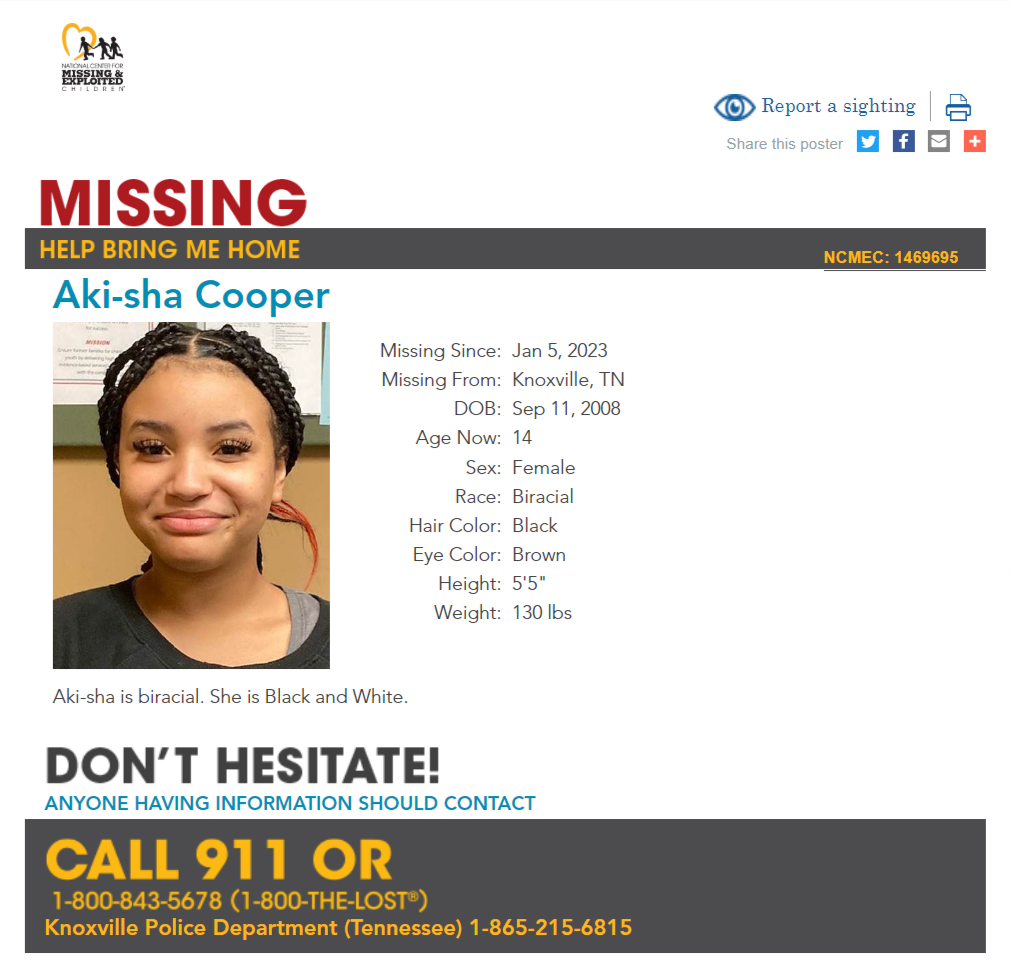 🏃🏽‍♀️| 14YO MISSING KNOXVILLE, TN GIRL |🏃🏽‍♀️
Aki-sha Cooper, a 14-year-old girl, was last seen on January 5, 2023, in Knoxville, Tennessee. She has black hair and brown eyes. She is 5'5" tall and weighs 130 pounds.
If anyone has information about Aki-sha or her whereabouts, please call: 911 or 1-800-THE-LOST or the Knoxville Police Department TN at 1-865-215-6815.
#Missing #HelpFindHer #PleaseShare #TNMissingKid #USISB #SavingLostKids #MissingChildAlert #MissingKids #Tennessee #Knoxville #NCMC1469695 #findAkishaCooper
Aki-sha Cooper
NCMC 1469695
Missing Since Jan 5, 2023
Missing From Knoxville, TN
DOB Sep 11, 2008
Age Now 14
Sex Female
Race Biracial
Hair Color Black
Eye Color Brown
Height 5'5″
Weight 130 lbs
Aki-sha is biracial. She is Black and White.
Knoxville Police Department (Tennessee) 1-865-215-6815
FileName: Aki-sha Cooper – 2023-01-05 – Knoxville TN – East TN
Create Date: 1/9/2023 10:23 PM by Brenda Fleming
Date Doc Last Updated: 1/10/2023 10:26 PM by Brenda Fleming
Date Last Reviewed Missing Poster: 1/9/2023 – just added – BF
Please follow and like us: