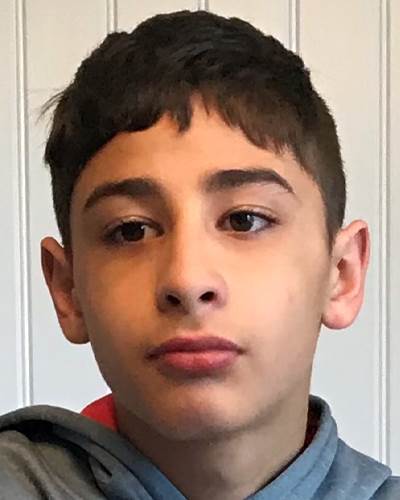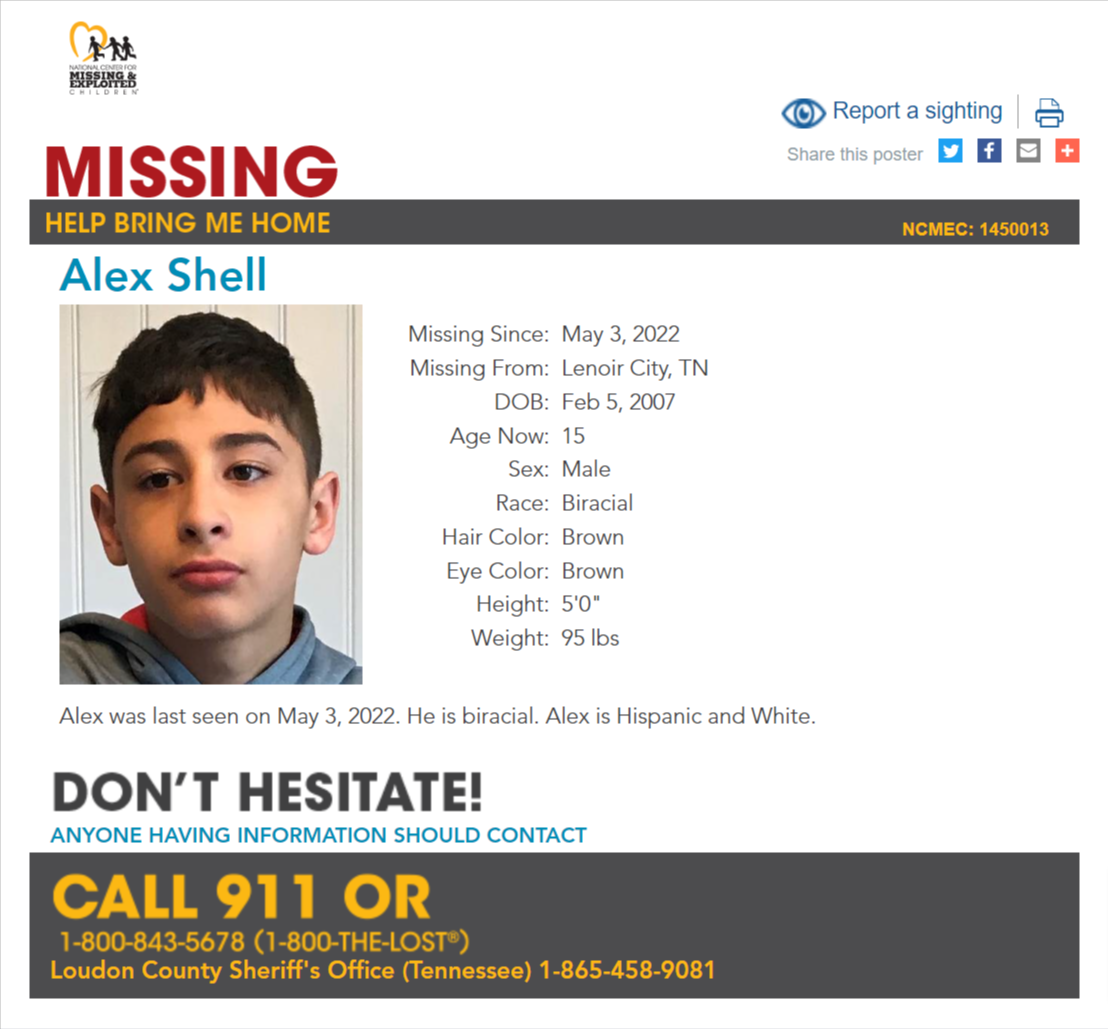 URGENT | 15YO MISSING LENOIR CITY, TN BOY |
Alex Shell, a 15-year-old boy, was last seen on May 3, 2022, in Lenoir City, Tennessee. He has brown hair and brown eyes. He is 5'0" tall and weighs 95 pounds.
If anyone has information about Alex, call: 911 or 1-800-THE-LOST or the Loudon County Sheriff's Office TN at 1-865-458-9081.
#TNMissingKid #USISB #SavingLostKids #SharingIsCaring #MissingKids #Tennessee #LenoirCity #AlexShellTN
@Knoxville Police Department TN
@Knox County Sheriff's Office
@TBInvestigation
@TennesseeHighwayPatrol
@Loudon Police Department
@lcsotn
@TheCityofLoudonTN
@LoudonHighSchool
@LoudonCounty.org
@LCFRTN
@WLNTRadioLoudon
@LoudonTNObserver
@City of Loudon Fire Department
@Loudon Public Library
@LoudonCountyNewsHerald
@Lenoir City Tennessee
@Loudon Tennessee
@Eaton Tennessee
@Adolphus Tennessee
@Philadelphia Tennessee
@Tellico Village Tennessee
@Morganton Tennessee
@Greenback Tennessee
@Farragut Tennessee
@Northpoint Tennessee
@Sweetwater Tennessee
@Wood Tennessee
@Toqua Tennessee
@Wellsville Tennessee
@Friendsville Tennessee
@Alnwick Tennessee
@Maryville Tennessee
@Alcoa Tennessee
@Louisville Tennessee
@Cedar Grove Tennessee
@Kingston Tennessee
@Midway Tennessee
Please follow and like us: