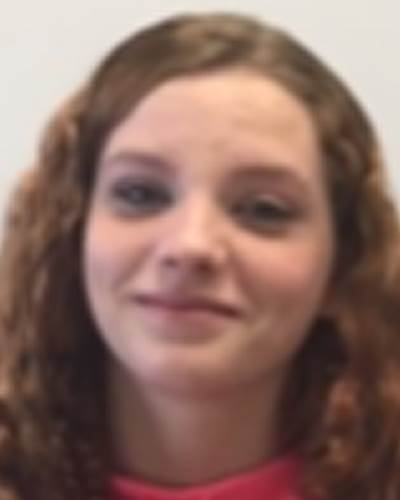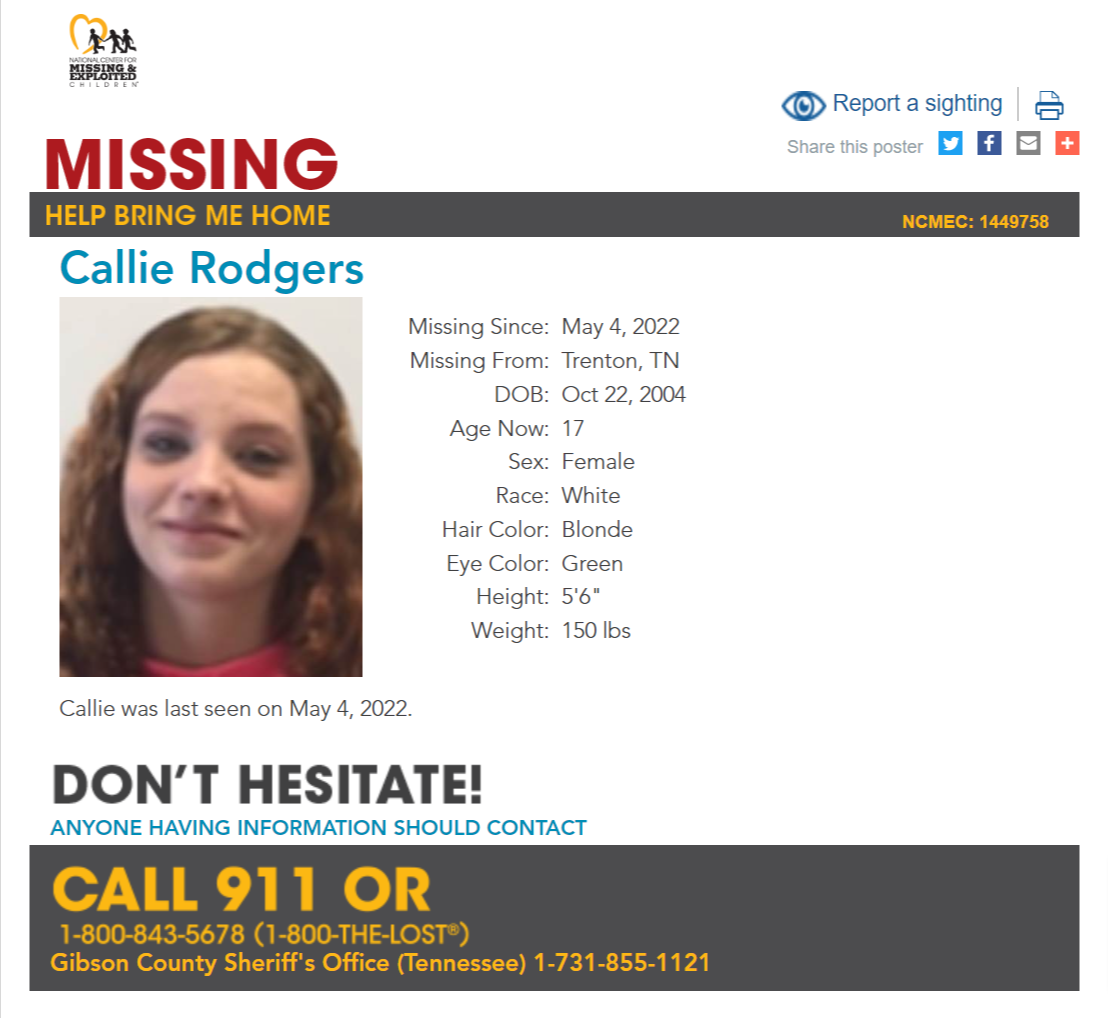 URGENT | 17YO MISSING TRENTON, TN GIRL |
Callie Rodgers, a 17-year-old girl, was last seen on May 4, 2022, in Trenton, Tennessee. She has blonde hair and green eyes. She is 5'6" tall and weighs 150 pounds.
If anyone has information about Callie, call: 911 or 1-800-THE-LOST or the Gibson County Sheriff's Office TN at 1-731-855-1121.
#TNMissingKid #USISB #SavingLostKids #SharingIsCaring #MissingKids #Tennessee #Trenton #CallieRodgersTN
@Humboldt Police Department Humboldt TN
@Trenton TN Police Department
@Madison County Sheriff's Office Tennessee
@GibsonCountySheriffDepartment
@TBInvestigation
@TennesseeHighwayPatrol
@MirrorExchange
@HumboldtChronicle
@The Jackson Sun
@Tennessean
@WestTNToday
@Humboldt Tennessee
@Trenton Tennessee
@Medina Tennessee
@Milan Tennessee
@Idlewild Tennessee
@Bradford Tennessee
@Rutherford Tennessee
@Kenton Tennessee
@Yorkville Tennessee
@Eaton Tennessee
@Greenfield Tennessee
@Sharon Tennessee
@Trimble Tennessee
@Newbern Tennessee
@Roellen Tennessee
@Tigrett Tennessee
@Wilcox Tennessee
@Crockett Mills Tennessee
@Alamo Tennessee
@Gadsden Tennessee
@Bells Tennessee
@Three Way Tennessee
@Spring Creek Tennessee
@Oakfield Tennessee
Please follow and like us: