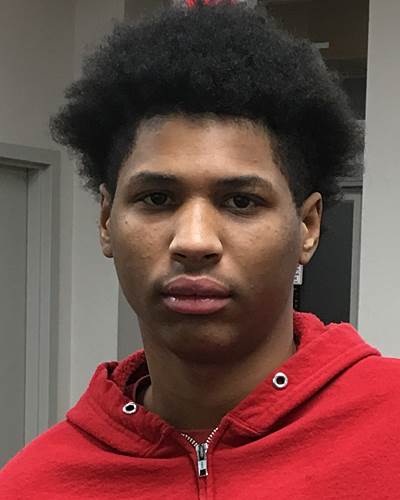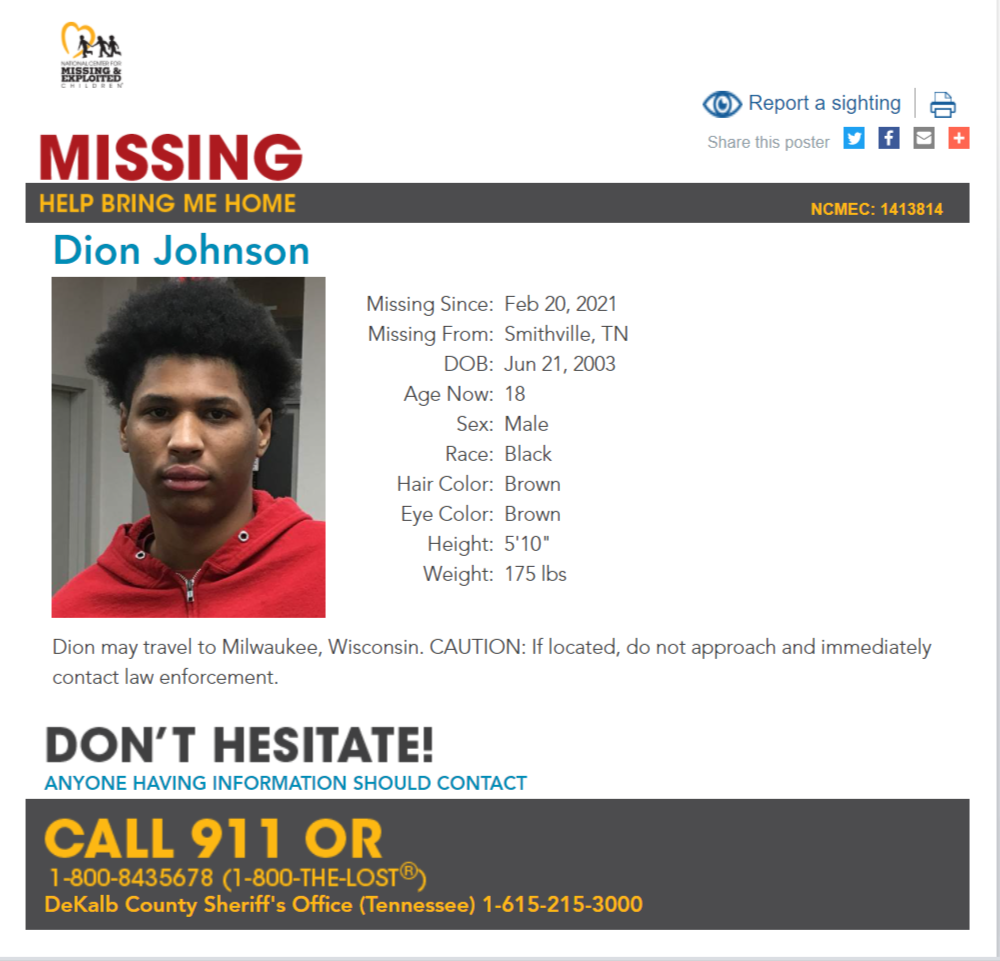 URGENT 🛑 18YO MISSING SMITHVILLE, TN KID 🛑🏃⚠
Dion Johnson was last seen February 20, 2021. His information just now appeared in the NCMEC database. He has been missing nearly 19 weeks now.
Dion may travel to Milwaukee, Wisconsin. ⚠ CAUTION: If located, do not approach and immediately contact law enforcement. ⚠
See Dion's official #NCMEC missing kid poster for more details.
#TNMissingKid #USISB #SavingLostKids #SharingIsCaring #MissingKids #Tennessee #SmithvilleTN #Wisconsin #Wilwaukee
@WKRN News 2
@WSMV News 4
@News Channel 5 Nashville
@WZTV Fox 17 Nashville
no DeKalb County Sheriff's Office on FB
@SmithvillePoliceDepartment
@TBInvestigation
@TennesseeHighwayPatrol
@SMITHVILLEREVIEWNEWS
@TENNESSEAN
@WJLERADIOSMITHVILLE
@DeKalb County Schools Tennessee
@Local Happenings in DeKalb Co
@Dowelltown Tennessee
@Smithville Tennessee
@Alexandria Tennessee
@Liberty Tennessee
@Belk Tennessee
@Dibrell Tennessee
@Silver Point Tennessee
@Buffalo Valley Tennessee
@Watertown Tennessee
@Brush Creek Tennessee
@Statesville Tennessee
@Auburntown Tennessee
@Woodbury Tennessee
@Sparta Tennessee
@Fanchers Mills Tennessee
@Boma Tennessee
@Cookeville Tennessee
@Wilwaukee Wisconsin
Please follow and like us: