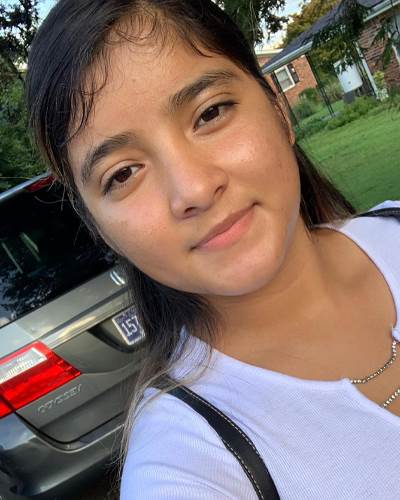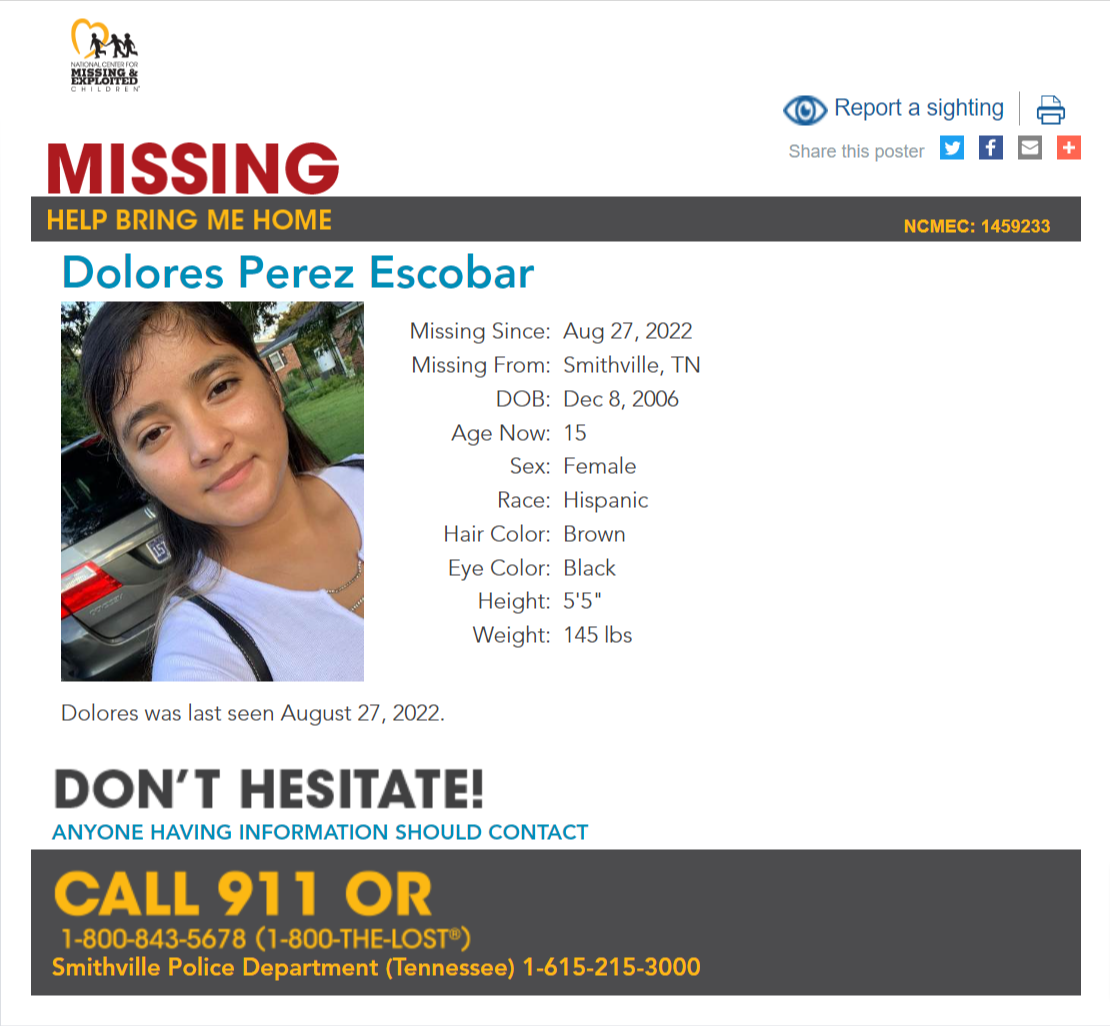 URGENT | 15YO MISSING SMITHVILLE, TN GIRL |
Dolores Perez Escobar, a 15-year-old girl, was last seen on August 27, 2022, in Smithville, Tennessee. She has brown hair and black eyes. She is 5'5" tall and weighs 145 pounds.
If anyone has information about Dolores or her whereabouts, call: 911 or 1-800-THE-LOST or the Smithville Police Department TN at 1-615-215-3000.
#TNMissingKid #USISB #SavingLostKids #MissingChildAlert #MissingKids #Tennessee #Smithville #findDoloresPerezEscobar
@SmithvillePoliceDepartment
@TBInvestigation
@TennesseeHighwayPatrol
@SmithvilleReviewNews
@Tennessean
@WJLEradiosmithville
@DeKalb County Schools Tennessee
@Local Happenings in DeKalb Co
@Dowelltown Tennessee
@Smithville Tennessee
@Alexandria Tennessee
@Liberty Tennessee
@Belk Tennessee
@Dibrell Tennessee
@Silver Point Tennessee
@Buffalo Valley Tennessee
@Watertown Tennessee
@Brush Creek Tennessee
@Statesville Tennessee
@Auburntown Tennessee
@Woodbury Tennessee
@Sparta Tennessee
@Fanchers Mills Tennessee
@Boma Tennessee
@Cookeville Tennessee
Please follow and like us: