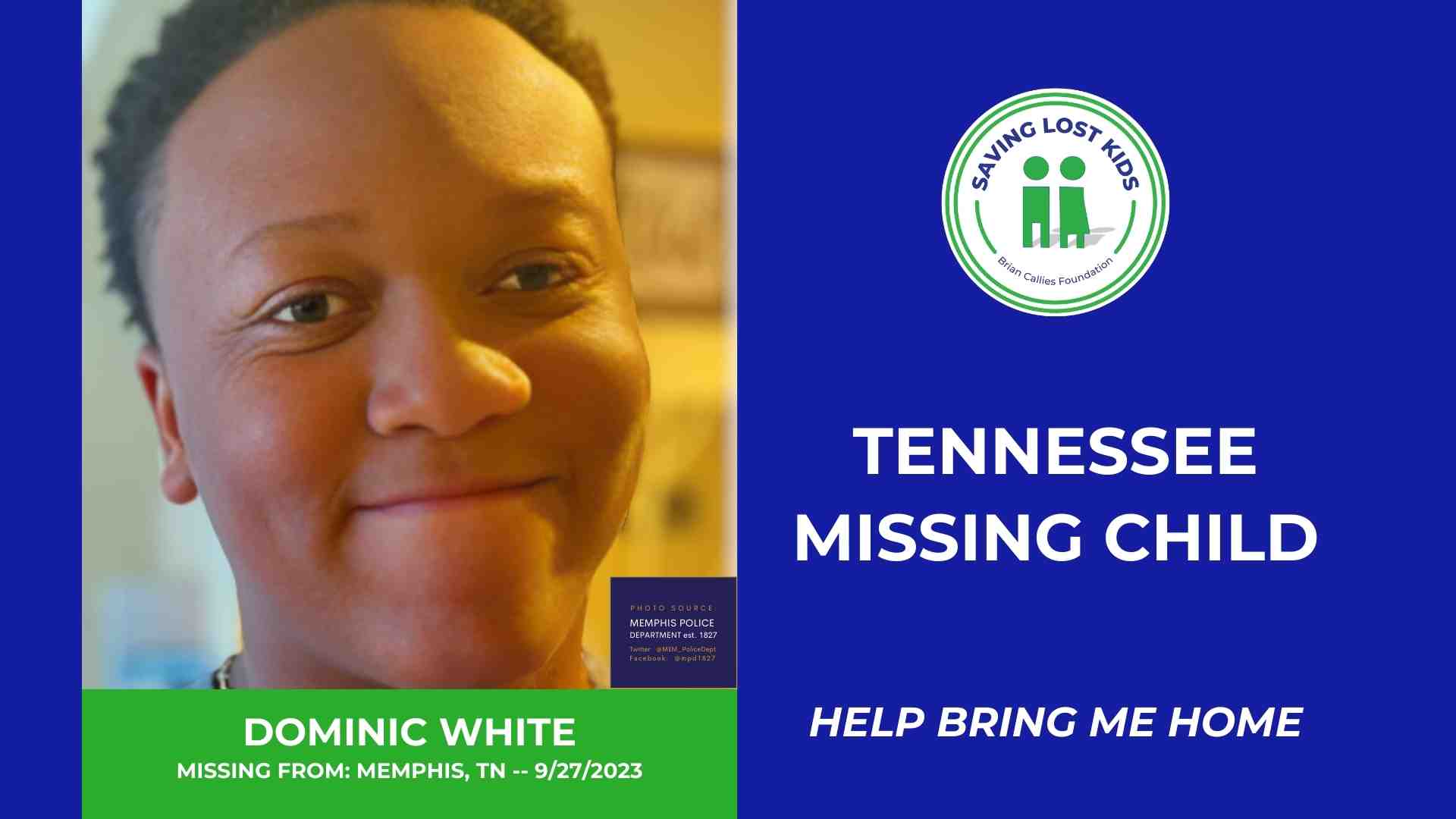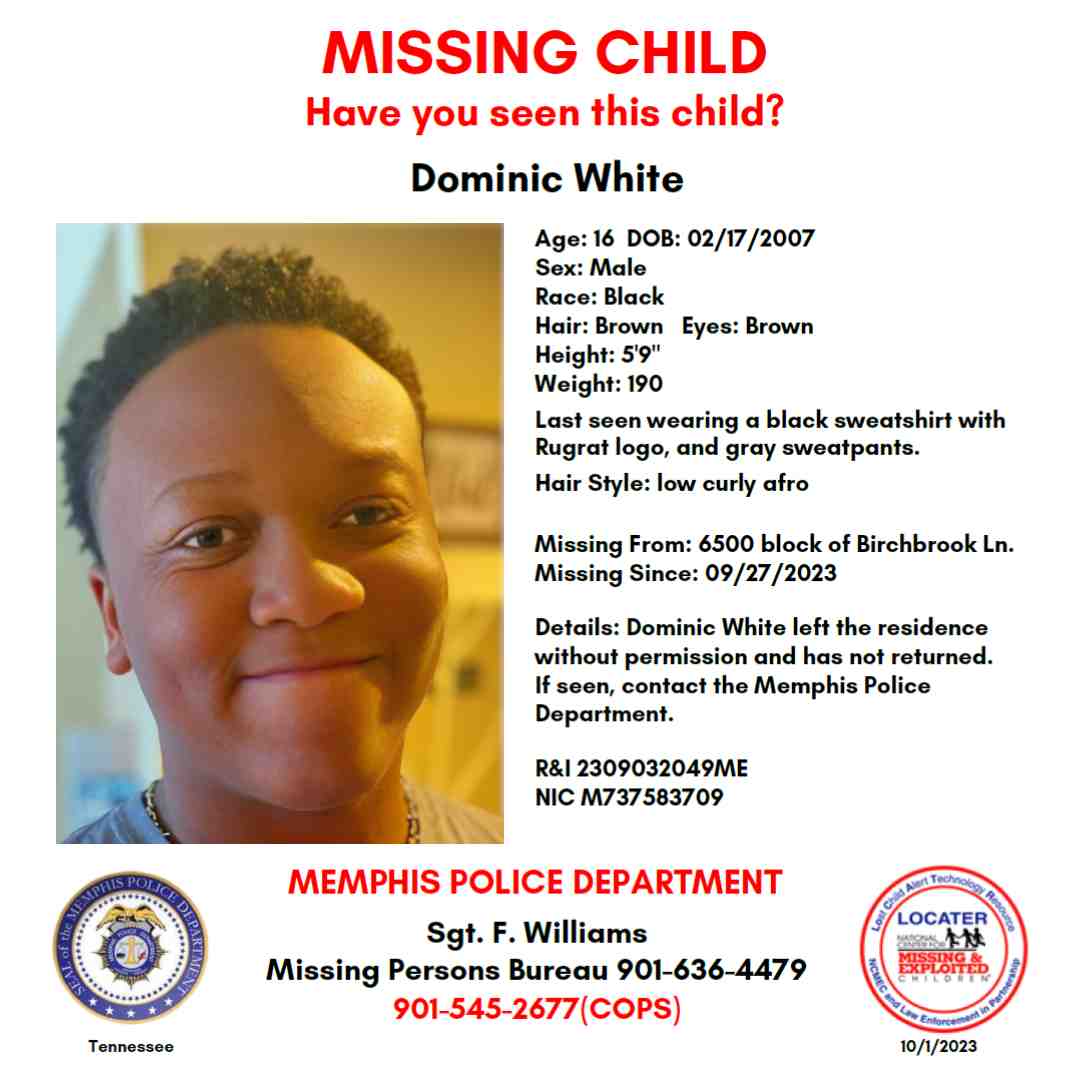 DOMINIC WHITE – 16YO MISSING MEMPHIS, TN BOY – WEST TN
Dominic White, a 16-year-old boy, was last seen on September 27, 2023, in Memphis, Tennessee, in the 6500 block of Birchbrook Lane. He has brown hair and brown eyes. He is 5'9" tall and weighs 190 pounds. Dominic was last seen wearing a black sweatshirt with a Rugrat logo and gray sweatpants.
If anyone has information about Dominic or his whereabouts, please call the Memphis Police Department (Tennessee) at 1-901-636-4479 or 1-901-545-2677.
#findDominicWhite #TNMissingChild #HelpFindThem #MissingChild #MissingKids #HelpFindThem #FindMissingKids #BringThemHome #HelpUsFindThem #HelpSpreadTheWord #BringThemBack
Please follow and like us: