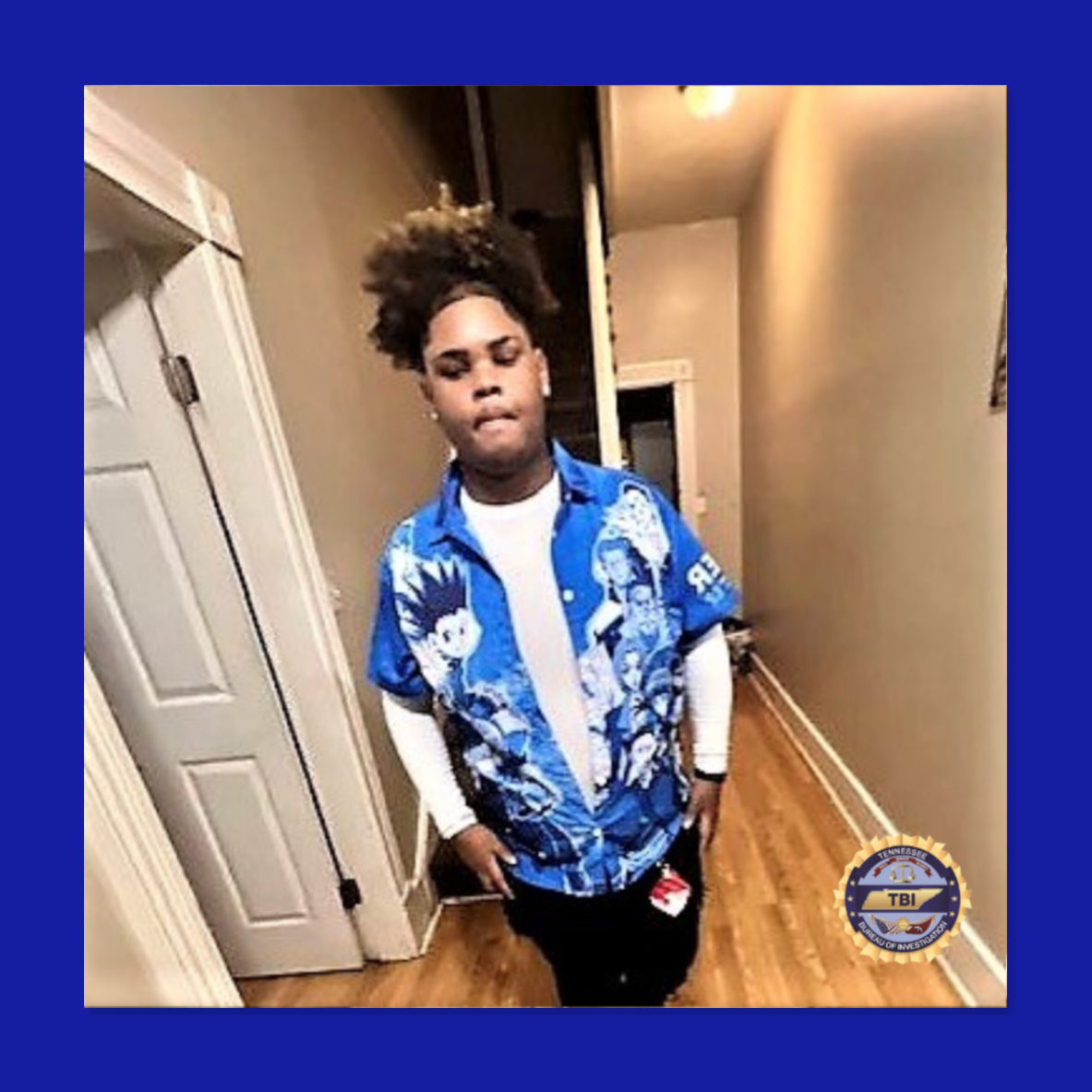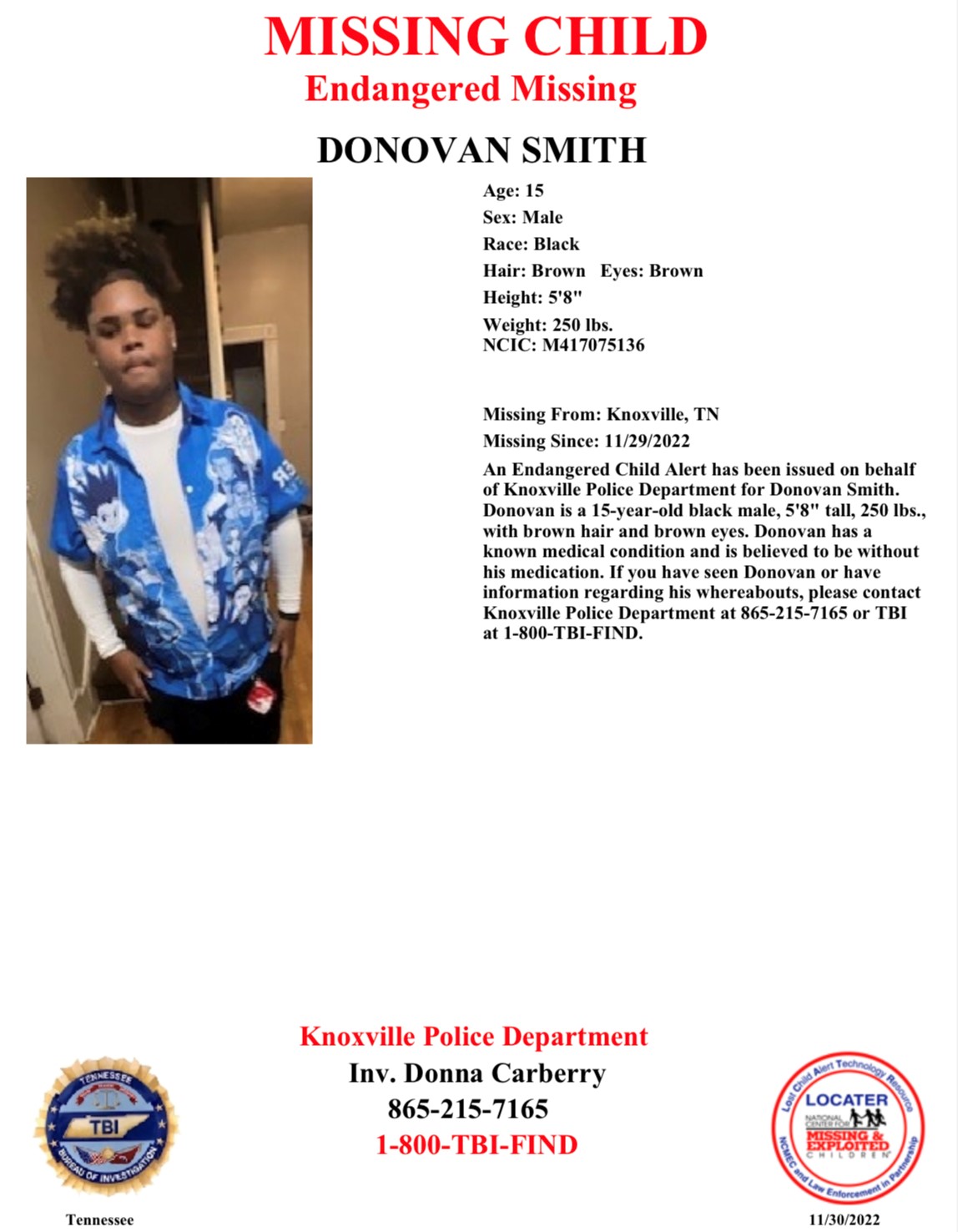 URGENT | 15YO MISSING KNOXVILLE, TN BOY |
An ENDANGERED CHILD ALERT has been issued on behalf of the Knoxville Police Department for:  Donovan Smith, a 15-year-old boy. He has black hair and brown eyes. He is 5'7" tall and weighs 250 pounds. Donovan has a known medical condition, and he is believed to be without his medication.
If anyone has information about Donovan or his whereabouts, please call: the Knoxville Police Department TN at 1-865-215-7165 or the TBI at 1-800-TBI-FIND.
#Missing #HelpFindHim #MissingChildAlert #TNMissingKid #USISB #SavingLostKids #MissingKids #PleaseShare #Tennessee #Nashville #M417075136  #findDonovanSmith #EndangeredChildAlert
Please follow and like us: