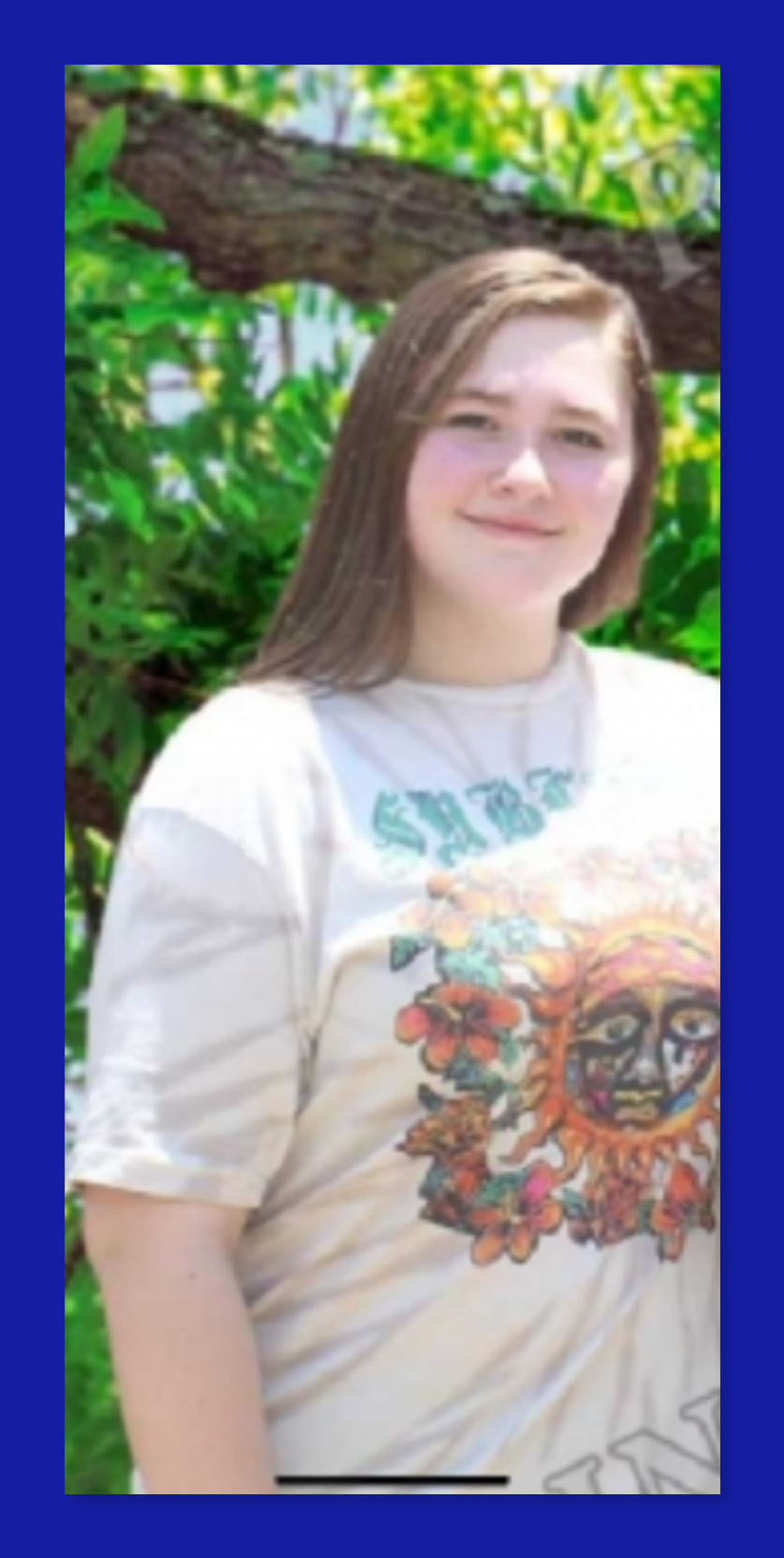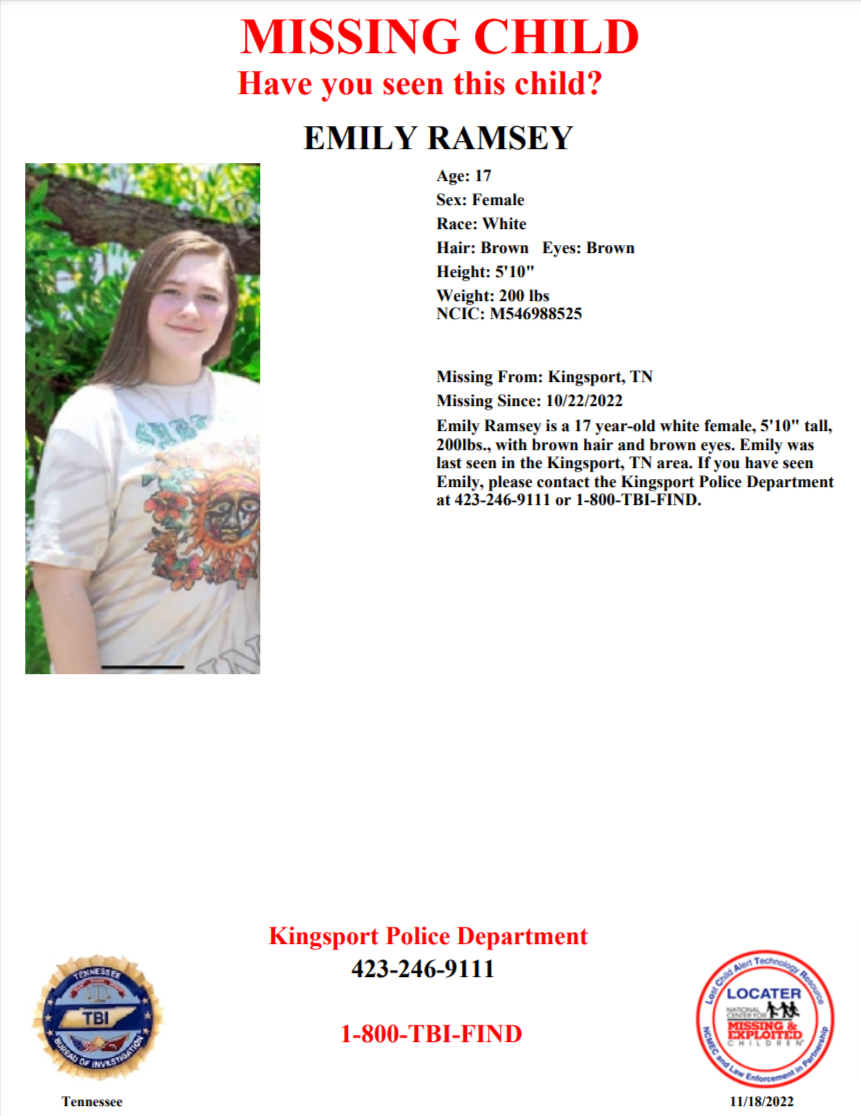 URGENT | 17YO MISSING KINGSPORT, TN GIRL |
Emily Ramsey, a 17-year-old girl, was last seen on October 22, 2022, in Kingsport, Tennessee. She has brown hair and brown eyes. She is 5'10" tall and weighs 200 pounds.
If you have seen Emily or know her whereabouts, please contact the Kingsport Police Department TN at 1-423-246-9111 or the TBI at 1-800-TBI-FIND.
#Missing #HelpFindHer #MissingChildAlert #TNMissingKid #USISB #SavingLostKids #MissingKids #PleaseShare #Tennessee #Kingsport #M546988525 #findEmilyRamsey
@Kingsport Police Department
@Sullivan County TN Sheriff's Office
@GreeneCountyTNSO
@TBInvestigation
@TennesseeHighwayPatrol
5
@Kingsport Times-News
@Tennessean
@Kingsport TN Local News Break
4
@Kingsport Tennessee
Church Hill Tennessee
@Fall Branch Tennessee
@Colonial Heights Tennessee
@Bloomingdale Tennessee
@Greeneville Tennessee
@Bristol Tennessee
@Holston Valley Tennessee
@Gray Acres Tennessee
@Walnut Hill Tennessee
@Akard Addition Tennessee
@Blountville Tennessee
@Harrtown Tennessee
@Bluff City Tennessee
@Piney Flats Tennessee
@Boring Tennessee
15
@Johnson City Tennessee
@Spurgeon Tennessee
@Oak Grove Tennessee
@Gray Tennessee
@Austin Springs Tennessee
@Fall Branch Tennessee
@Ducktown Tennessee
@Glendale Tennessee
@Jonesborough Tennessee
@Woodlawn Tennessee
@Lamar Tennessee
@Telford Tennessee
@Adams Mill Tennessee
@Watauga Tennessee
@Limestone Tennessee
@Erwin Tennessee
@Unicoi Tennessee
@Central Tennessee
@Elizabethton Tennessee
Please follow and like us: