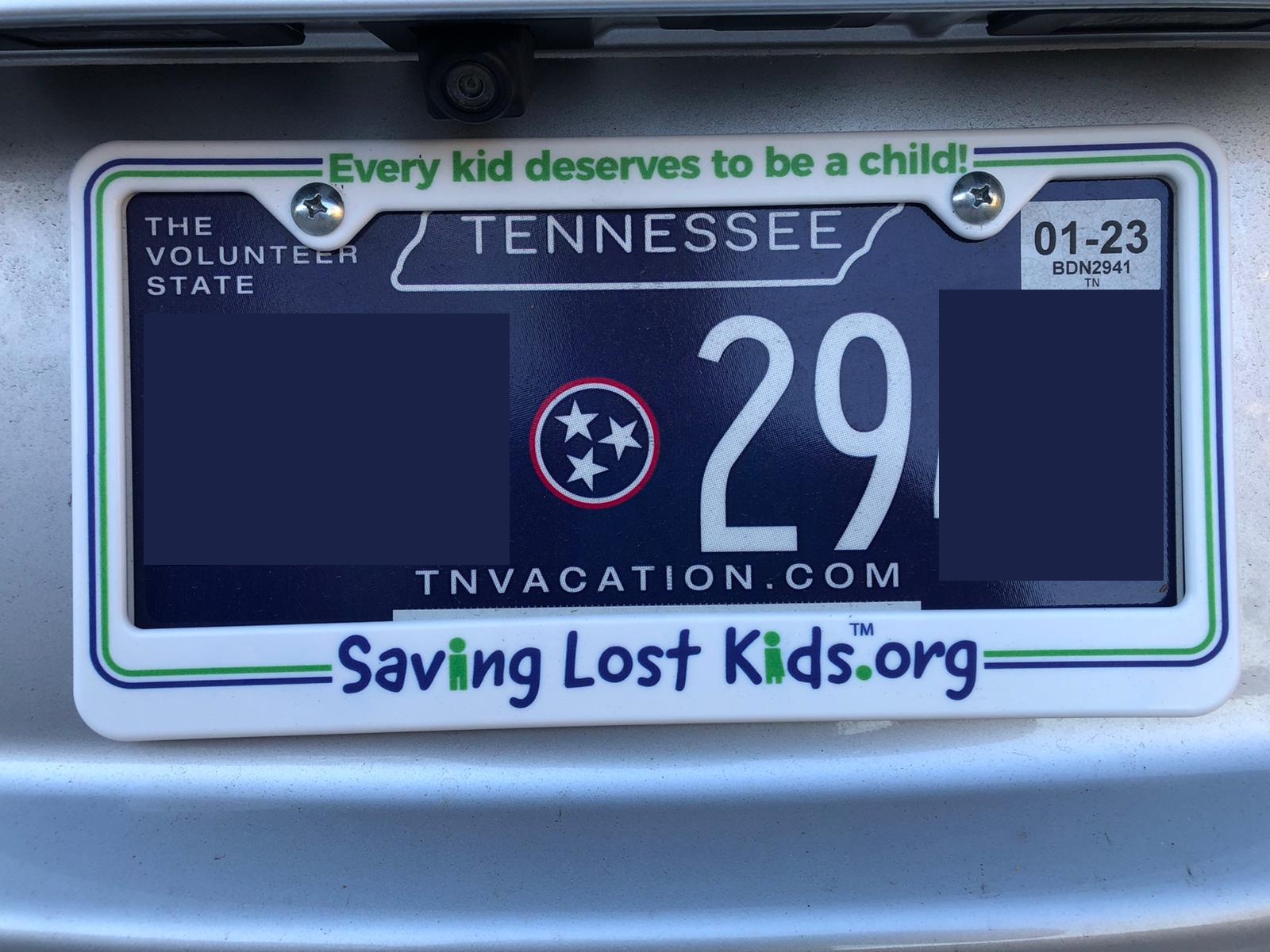 This is our latest new fundraising program – Saving Lost Kids license plate frames! Help us spread the word about Saving Lost Kids by ordering yours today. To learn how your support helps missing, exploited, and sex-trafficked children, click the link:
https://savinglostkids.org/our-impact
You can order yours today by selecting the drop-down menu under Quantities. All prices include a flat $5 shipping charge. Once you select One Frame for $10.00 USD, or Two Frames for $15.00 USD or Three Frames for $20.00 USD, then Click the yellow "Add to Cart" button. You will be directed to the Brian Callies Foundation payment center to complete your payment details. Saving Lost Kids is a caring progam of the Brian Callies Foundation.
If you have any questions before ordering, just send us an email:
info@savinglostkids.org
1 Frame for $10
2 Frames for $15
3 Frames for $20
A very special thank you for Autmatic Air Conditioning, Heating and Plumbing. https://www.itsautomatic.com/. Our frames are now proudly installed on all their service vehicles.