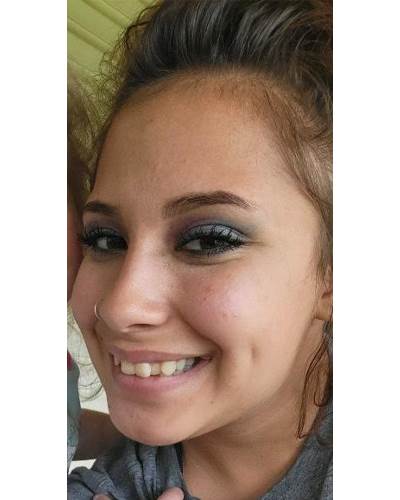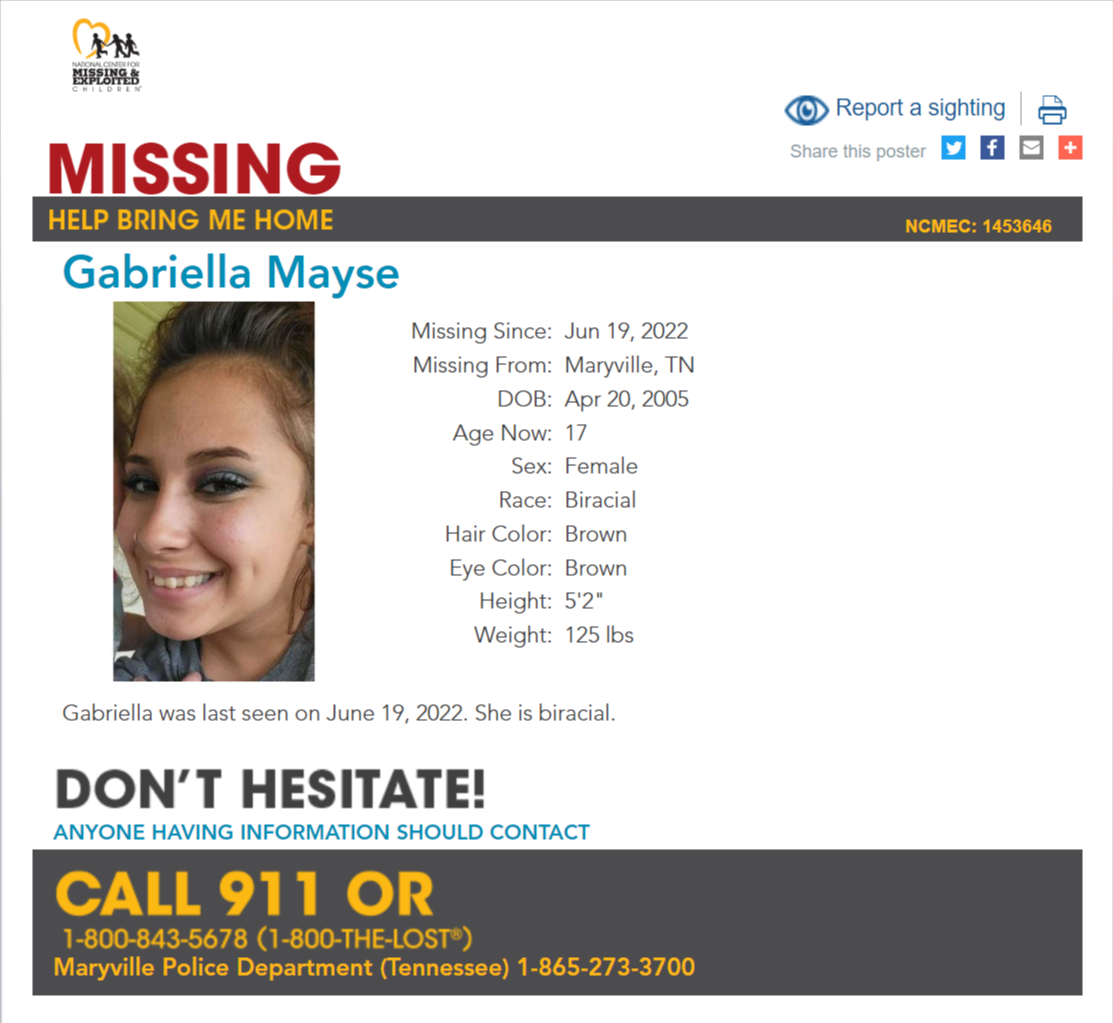 URGENT | 17YO MARYVILLE, TN GIRL |
Gabriella Mayse, a 17-year-old girl, was last seen on June 19, 2022, in Maryville, Tennessee. Her information just now appeared on the NCMEC database. Gabriella has brown hair and brown eyes. She is 5'2" tall and weighs 125 pounds.
If anyone has information about Gabriella or her whereabouts, call: 911 or 1-800-THE-LOST or the Maryville Police Department TN at 1-865-273-3700.
#TNMissingKid #USISB #SavingLostKids #MissingChildAlert #MissingKids #Tennessee #Maryville #findGabriellaMayse
@Maryville Police Department
@Loudon County Sheriff's Office TN
@Blount County Sheriff's Office
@TBInvestigation
@TennesseeHighwayPatrol
@Tennessean
@Daily Times
12
@Maryville Tennessee
@Walland Tennessee
@Alcoa Tennessee
@Alcoa Police Department
@Arline Tennessee
@Alnwick Tennessee
@Louisville Tennessee
@Friendsville Tennessee
@Binfield Tennessee
@Lanier Tennessee
@Wellsville Tennessee
@Tallassee Tennessee
@Happy Valley Tennessee
@Six Mile Tennessee
@Rockford Tennessee
@Wildwood Tennessee
@Melrose Tennessee
@Walland Tennessee
@Townsend Tennessee
@Townsend Police Department TN
@West Millers Cove Tennessee
Please follow and like us: