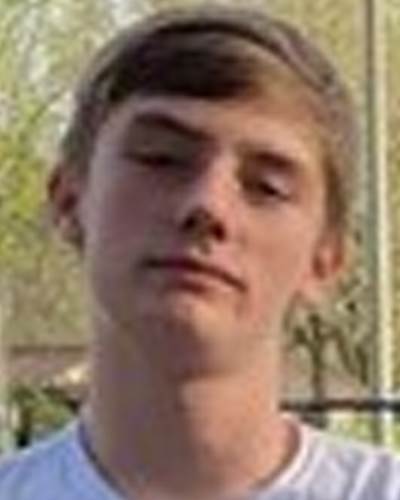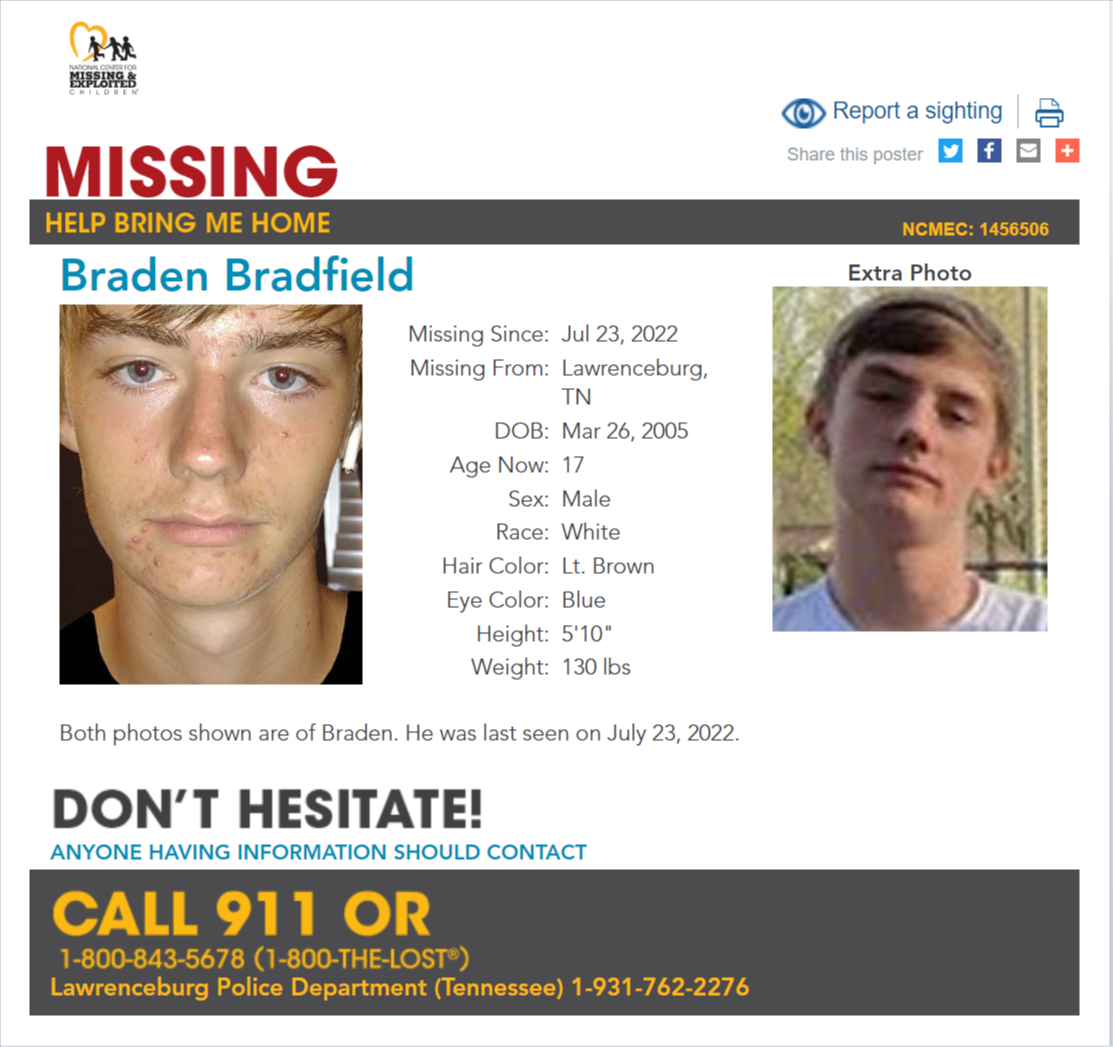 Have You Seen This Missing Child from Lawrenceburg, TN? Braden Bradfield?
URGENT | 17YO MISSING LAWRENCEBURG, TN BOY |
Braden Bradfield, a 17-year-old boy, was last seen on July 23, 2022, in Lawrenceburg, Tennessee. Both photos shown are of Braden. He has light brown hair and blue eyes. He is 5'10" tall and weighs 130 pounds.
If anyone has information about Braden, call: 911 or 1-800-THE-LOST or the Lawrenceburg Police Department TN at 1-931-762-2276.
#TNMissingKid #USISB #SavingLostKids #MissingChildAlert #MissingKids #Tennessee #Lawrenceburg #findBradenBradfield
https://www.facebook.com/SavingLostKids chat with us through Messenger
Please follow and like us: