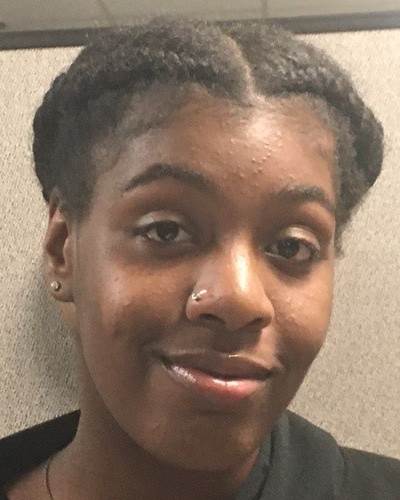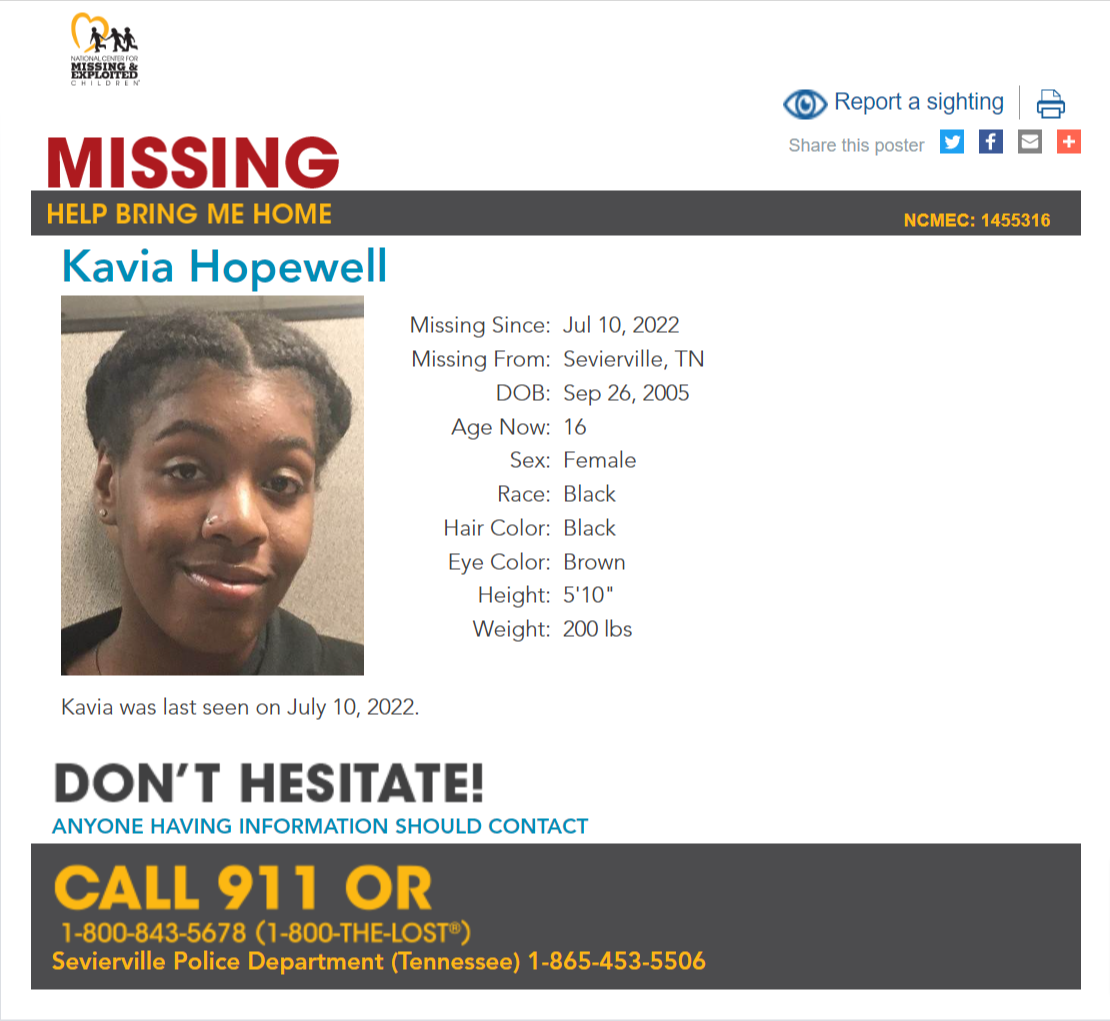 Have You Seen This Missing Child from Sevierville, TN? Kavia Hopewell?
URGENT | 16YO MISSING SEVIERVILLE, TN GIRL |
Kavia Hopewell, a 16-year-old girl, was last seen on July 10, 2022, in Sevierville, Tennessee. She has black hair and brown eyes. She is 5'10" tall and weighs 200 pounds.
If anyone has information about Kavia, call: 911 or 1-800-THE-LOST or the Sevierville Police Department TN at 1-865-453-5506.
#TNMissingKid #USISB #SavingLostKids #MissingChildAlert #MissingKids #Tennessee #Sevierville #findKaviaHopewell
https://www.facebook.com/SavingLostKids chat with us through Messenger
TikTok Text:
Have You Seen This Missing Child from Shelbyville, Tennessee?
Help family and police locate missing 16yo Kavia Hopewell. Like & Share <3 #lost #missing #missingchild #missingteen #Tennessee #Shelbyville #findKaviaHopewell #MissingChildAlert
Please follow and like us: