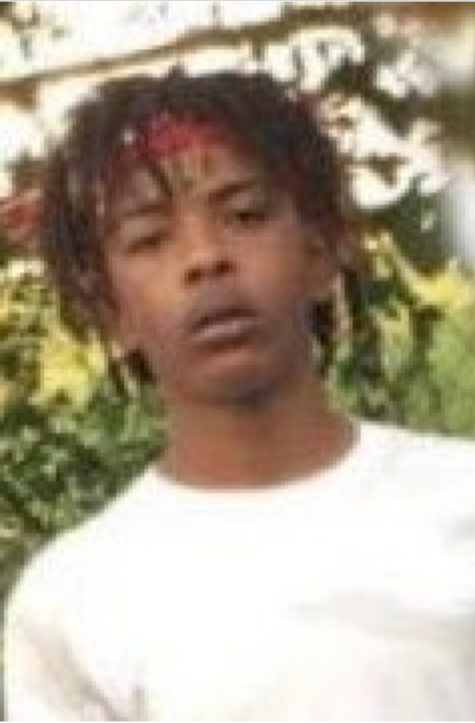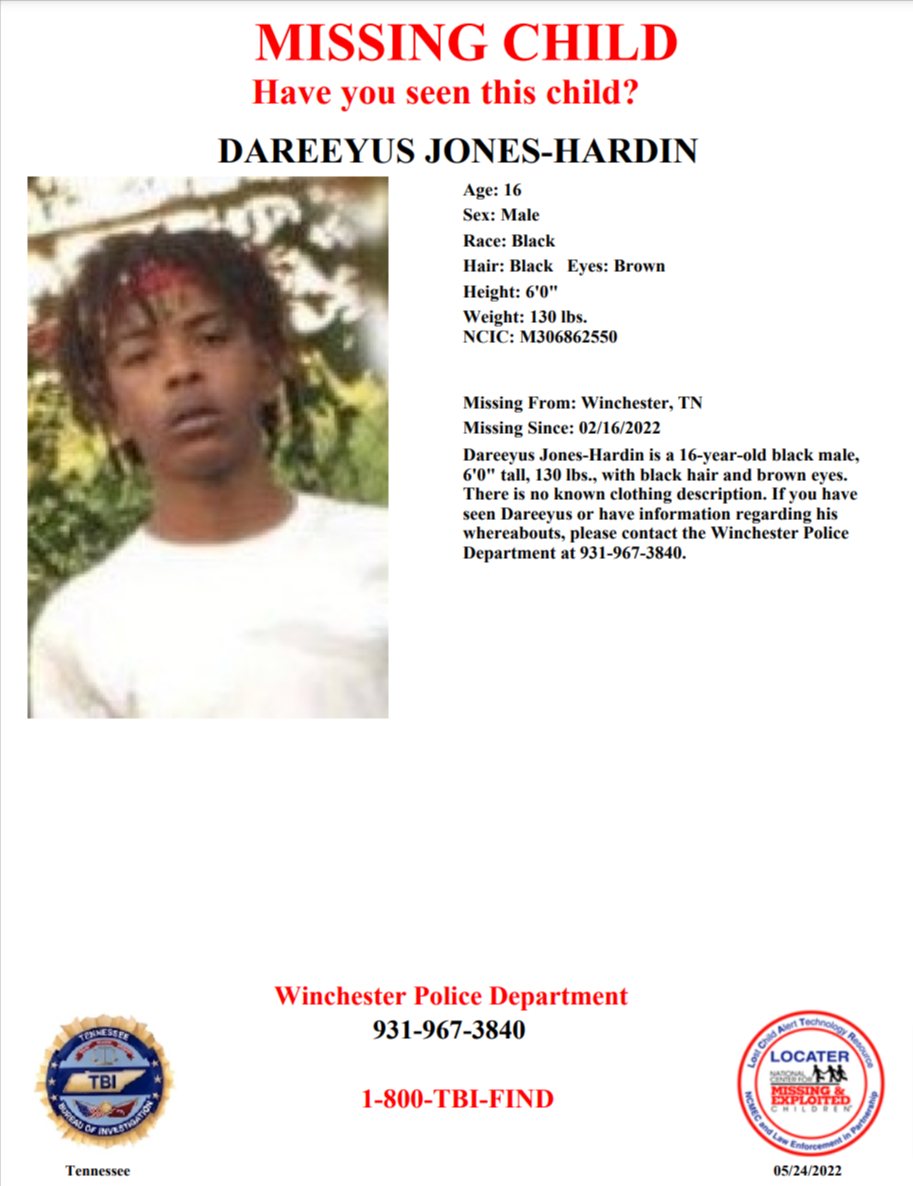 Have You Seen This Missing Child from Winchester, TN? Dareeyus Jones-Hardin?
URGENT| 16YO MISSING WINCHESTER, TN BOY |
DareeyusJones-Hardin, a 16-year-old boy, was last seen on February 16, 2022, in Winchester, Tennessee. He has black hair and brown eyes. He is 6'0" tall and weighs 130 pounds.
If you have seen Dareeyus or have information regarding his whereabouts, please contact the Winchester Police Department at 1-931-967-3840 or the TBI at 1-800-TBI-FIND.
#TNMissingKid #USISB #SavingLostKids #MissingChildAlert #MissingKids #Tennessee #Winchester #findDareeyusJonesHardinTN
https://www.facebook.com/SavingLostKids chat with us through Messenger
Please follow and like us: