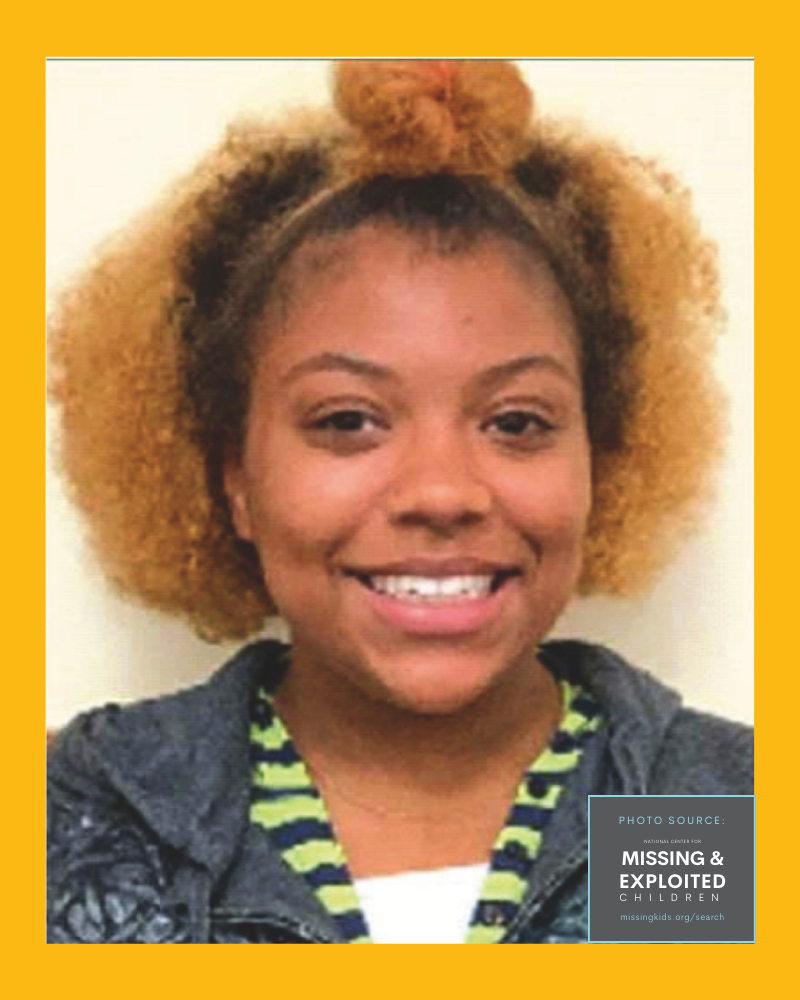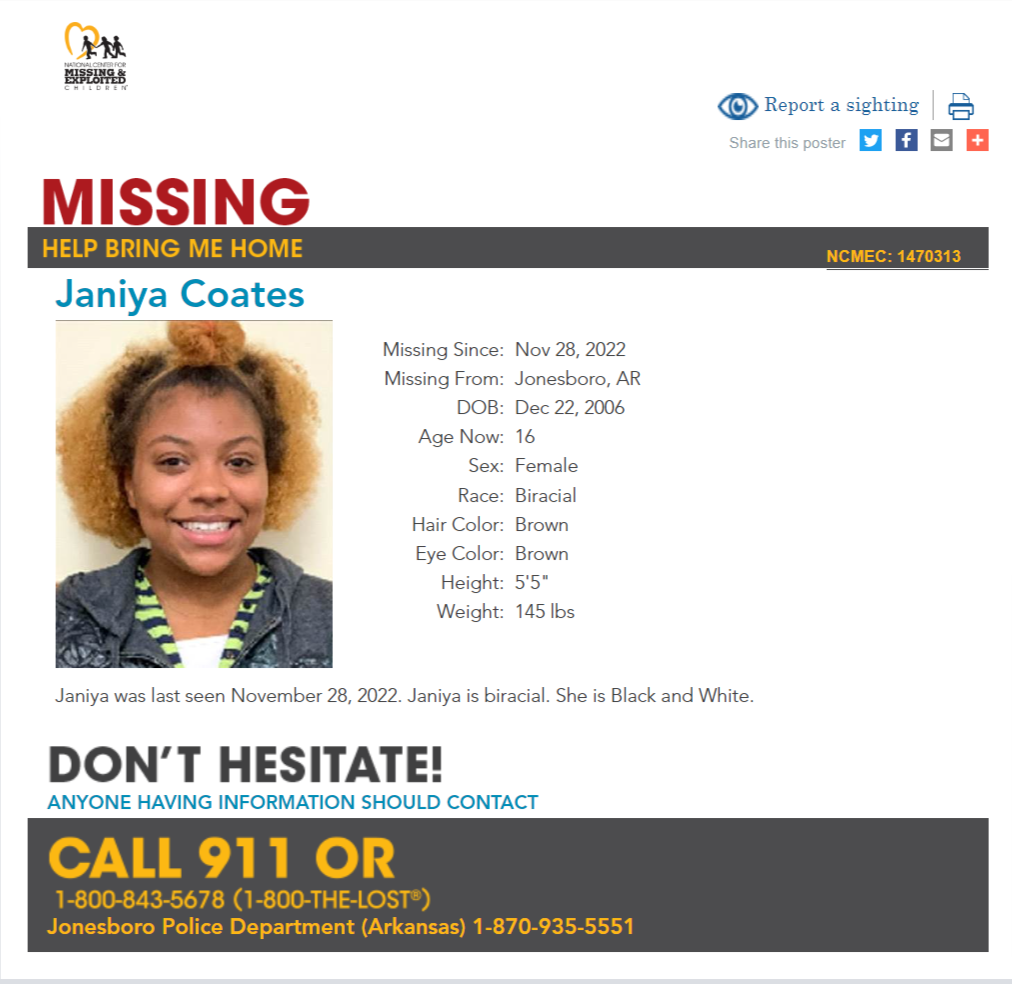 URGENT | 16YO MISSING JONESBORO, AR GIRL |
Janiya Coates
, a 16-year-old girl, was last seen on November 28, 2022, in Jonesboro, Arkansas. She has brown hair and brown eyes. She is 5'5" tall and weighs 125 pounds. Janiya was 15 when she went missing.
If anyone has any information about Janiya or her whereabouts, please call the National Center for Missing & Exploited Children at 1-800-THE-LOST (1-800-843-5678) or the Jonesboro Police Department AR at 1-870-935-5551.
#Missing #HelpFindHer #PleaseShare #ARMissingKid #USISB #SavingLostKids #MissingChildAlert #AdamProgram #MissingKids #Arkansas #Jonesboro #NCMC1470313 #findJaniyaCoates
Janiya Coates
NCMC  1470313
Missing Since  Nov 28, 2022
Missing From  Jonesboro, AR
DOB  Dec 22, 2006
Age Now  16
Sex  Female
Race  Biracial
Hair Color  Brown
Eye Color  Brown
Height  5'5″
Weight  145 lbs
Janiya was last seen November 28, 2022. Janiya is biracial. She is Black and White.
Jonesboro Police Department (Arkansas) 1-870-935-5551
FileName:  Janiya Coates – 2022-11-28 – Jonesboro, AR – ADAM PROGRAM
Create Date:  1/26/2023 3:21 AM  by  Brenda Fleming
Date Doc Last Updated:  1/29/2023 8:40 PM  by  Brenda Fleming
Date Last Reviewed Missing Poster: 1/26/2023 – doc created – bf
Please follow and like us: