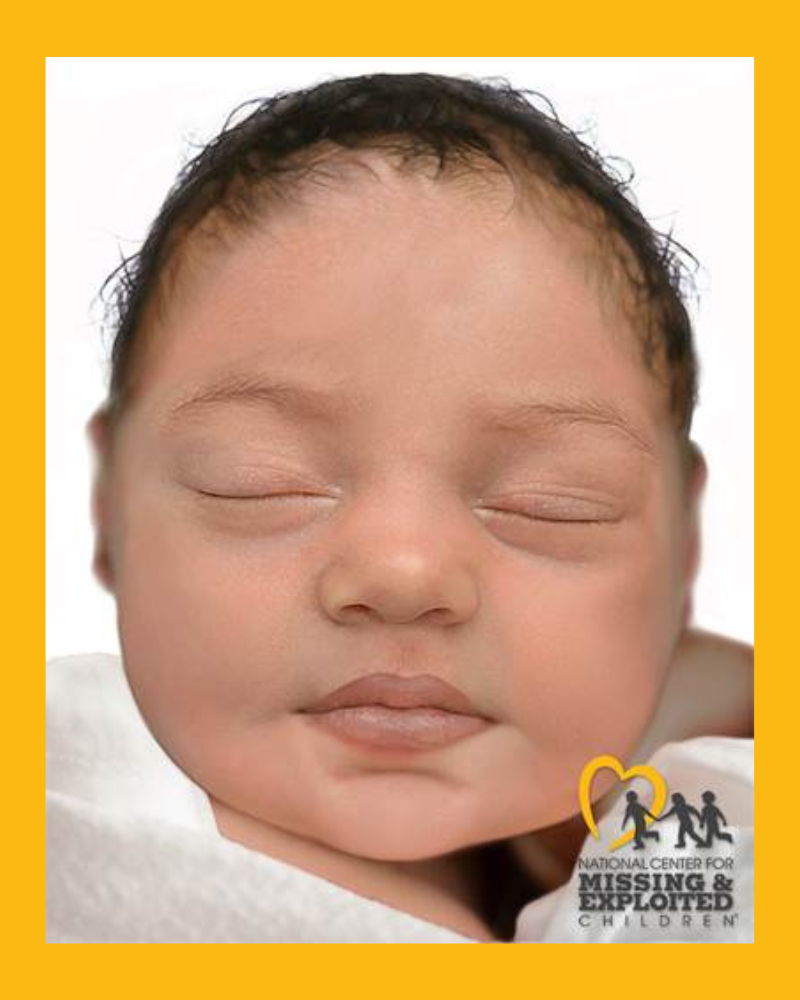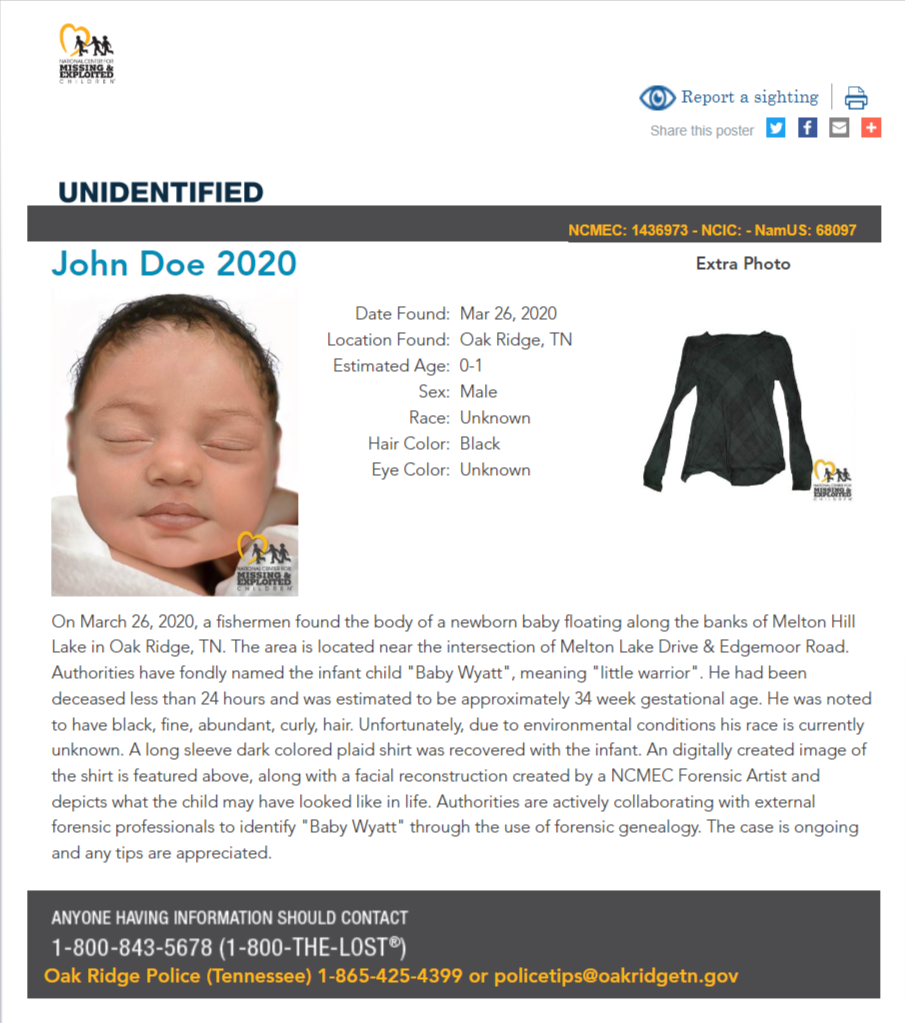 URGENT | UNIDENTIFIED BABY BOY – OAK RIDGE, TN |
On March 26, 2020, a fishermen found the body of a newborn baby floating along the banks of Melton Hill Lake in Oak Ridge, Tennessee. The area is located near the intersection of Melton Lake Drive & Edgemoor Road.
Authorities have fondly named the infant child "Baby Wyatt", meaning "little warrior". He had been deceased less than 24 hours and was estimated to be approximately 34-week gestational age. He was noted to have black, fine, abundant, curly, hair. Unfortunately, due to environmental conditions his race is currently unknown.
A long sleeve dark colored plaid shirt was recovered with the infant. A digitally created image of the shirt is featured above, along with a facial reconstruction created by a NCMEC Forensic Artist and depicts what the child may have looked like in life.
Authorities are actively collaborating with external forensic professionals to identify "Baby Wyatt" using forensic genealogy. The case is ongoing, and any tips are appreciated.
If you have any information regarding Baby Wyatt, please call: NCMEC at 1-800-THE-LOST (1-800-843-5678)  or the Oak Ridge Police Department TN at 1-865-425-4399 or you can email them using policetips@oakridgetn.gov
#Missing #HelpNamUS #PleaseShare #USISB #SavingLostKids #Tennessee #OakRidge #NCMC1436973 #NamUS68097   
John Doe 2020
NCMEC: 1436973 – NCIC: – NamUS: 68097
Date Found Mar 26, 2020
Location Found Oak Ridge, TN
Estimated Age  0-1
Sex  Male
Race Unknown
Hair Color Black
Eye Color Unknown
FileName:  John Doe 2020  2020-03-24 – Oak Ridge TN – East TN
Create Date:  1/12/2023 5:55 PM  by  Brenda Fleming
Date Doc Last Updated:  1/13/2023 1:37 AM  by  Brenda Fleming
Date Last Reviewed Missing Poster:  1/12/2023 – date setup this document – bf
Please follow and like us: