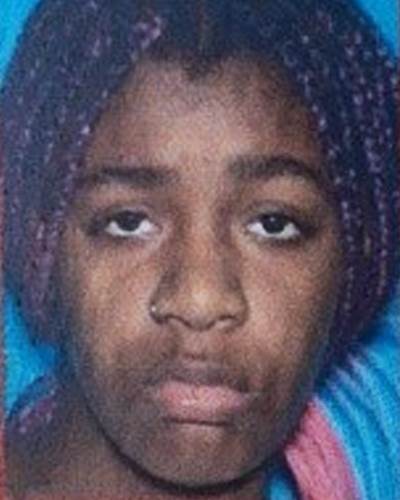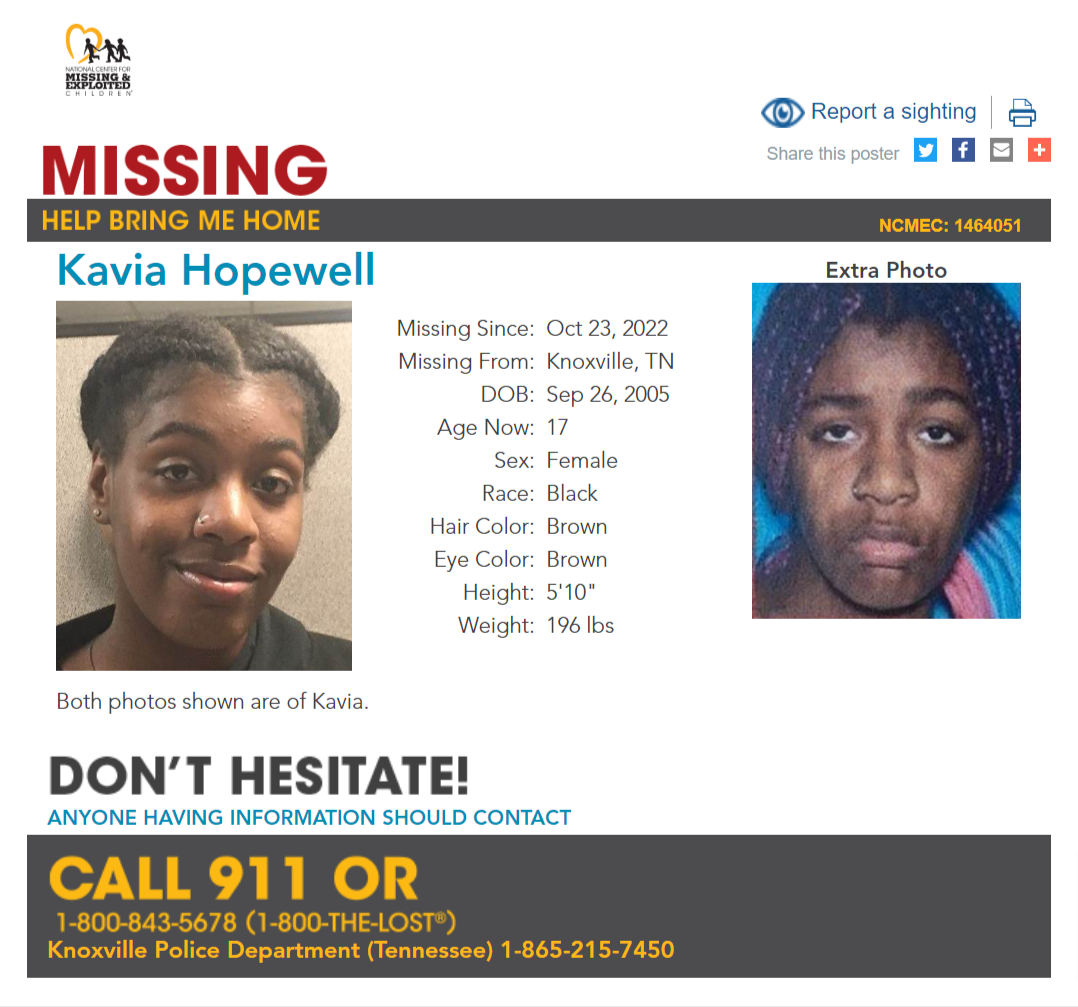 URGENT | 17YO MISSING KNOXVILLE, TN GIRL |
Kavia Hopewell, a 17-year-old girl, was last seen on October 23, 2022, in Knoxville, Tennessee. Both photos shown are of Kavia. She has brown hair and brown eyes. She is 5'10" tall and weighs 196 pounds.
If anyone has information about Kavia or her whereabouts, please call:  911 or 1-800-THE-LOST or the Knoxville Police Department TN at 1-865-215-7450.
#Missing #HelpFindHer #MissingChildAlert #TNMissingKid #USISB #SavingLostKids #MissingKids #PleaseShare #Tennessee #Knoxville #findKaviaHopewell
@Knoxville Police Department TN
@Knox County Sheriff's Office
@TBInvestigation
@TennesseeHighwayPatrol
@Knoxville News Sentinel
@Tennessean
@Knoxville Times
@The Knoxville Mercury
@The Knoxville Focus
@Knox Daily Sun
@The Daily Beacon
@Hot in Knox News
@KnoxvilleTNLocal
9
@Knoxville Tennessee
@Powell Tennessee
@Strawberry Plains Tennessee
@Corryton Tennessee
@Zacharytown Tennessee
@Mascot Tennessee
@Arminda Tennessee
@Eastwood Tennessee
@Trentville Tennessee
@Midway Tennessee
@Heiskell Tennessee
@Fountain City Tennessee
@North Knoxville Tennessee
@Bonny Kate Tennessee
@Woodfield Park Tennessee
@New Hopewell Tennessee
@Asbury Tennessee
@Karns Tennessee
@Solway Tennessee
@Farragut Tennessee
@Concord Tennessee
@Aldenwood Park Tennessee
23-41
Please follow and like us: