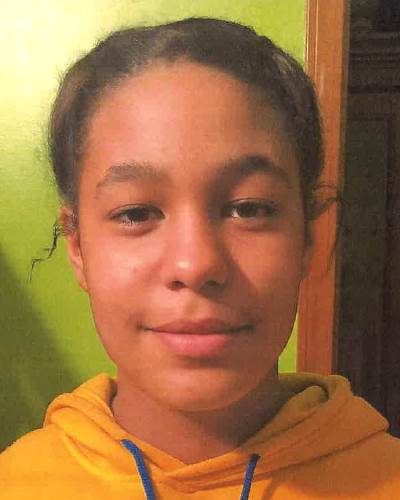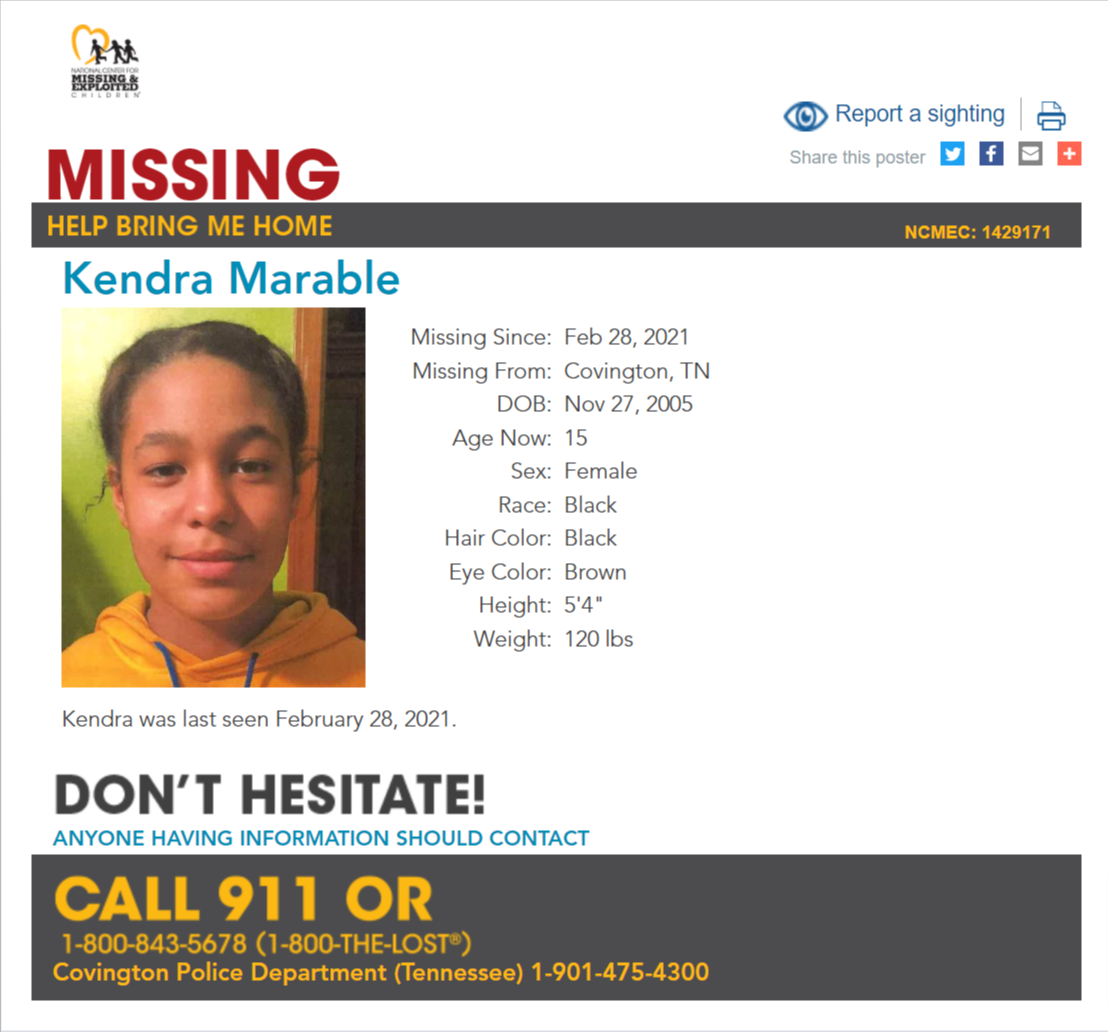 Kenya Marable – 2021-02-27 – Dickson TN – Middle TN
URGENT | 15YO MISSING COVINGTON TN GIRL |
Kendra Marable was last seen February 28, 2021, in Covington, Tennessee. Her information just recently appeared in the NCMEC database.
Kendra has black hair and brown eyes. She is 5'4" tall and weighs 120 pounds.
If anyone has information about Kendra, call: 911 or 1-800-THE-LOST or the Covington Police Department TN at 1-901-475-4300.
#TNMissingKid #USISB #SavingLostKids #SharingIsCaring #MissingKids #Tennessee #CovingtonTN
@Sheriff Shannon Beasley
@TiptonCountyTN.ml
@Tipton County TN Community Group
@CovingtonLeader
@MunfordPolice
@TownBPD
@TiptonWatch.tn
@Tipton County TN Local News Break
@TownOfAtoka
@CityOfMunford
@CASATipton
@Munford Tennessee
@CovingtonPD.TN
@Burlison Tennessee
@Mason Tennessee
@Gilt Edge Tennessee
@Quito Tennessee
@Drummonds Tennessee
@Richardson Landing Drummonds TN
@Dixonville Tennessee
@Bride Tennessee
@Garland Tennessee
@Solo Tennessee
@Brighton Tennessee
@Brighton TN Public Fan Page
@TBInvestigation
@TennesseeHighwayPatrol
@The Bartlett Express
@Bartlett Express Newspaper
@Pamela Mirabella
@WestTNToday
@The Millington Star Newspaper
Highlighted ones will not work in pic posts – BF
Please follow and like us: