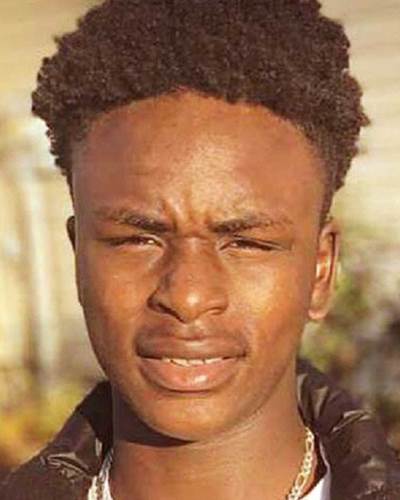 URGENT | 17YO MISSING NEW TAZEWELL, TN BOY |
Jackie Sewell Leonard, a 17-year-old boy, was last seen November 17, 2021, in New Tazewell, Tennessee.  He may travel to Harrogate or Nashville, Tennessee. He may go by the name JJ.
Jackie has brown hair and blue eyes. He is 6'0" tall and weighs 190 pounds.
If anyone has information about Jackie, call: 911 or 1-800-THE-LOST or the New Tazewell Police Department TN at 1-423-626-5242.
#TNMissingKid #USISB #SavingLostKids #SharingIsCaring #MissingKids #Tennessee #NewTazewell #NewTazewellTN
@ClaiborneCoSheriff
@TBInvestigation
@TennesseeHighwayPatrol
@ClaiborneProgress
@Tennessean
@TheVolunteerTimes
@Tazewell Tennessee
@Cumberland Gap Tennessee
@Speedwell Tennessee
@Harrogate Tennessee
@Clairfield Tennessee
@Powell Valley Tennessee
@Arthur Tennessee
@New Tazewell Tennessee
@Cave Spring Tennessee
@Hopewell Tennessee
@Middlesboro Kentucky
@Williams Mill Tennessee
@Raven Hill Tennessee
@Motch Tennessee
@Yeary Mill Tennessee
@Wheeler Kentucky
@Alanthus Hill Tennessee
@Fonde Kentucky
@News Talk 987
@The Big ONE 106.3
@103.5 WIMZ
@Backroom Knox
@WUOT 91.9 FM Knoxville
@HOT 104.5
@WIVK 107.7
@Star 102.1 Your 1 Hit Music Station
@93.1 WNOX Knoxville's Greatest Hits
@106.1 VLZ
@WUTK 90.3 The Rock
@WDVX
@WJBZ Praise 96.3 FM
@96.7 Merle Knoxville
@B975Knoxville
@KnoxvilleWolf
Please follow and like us: