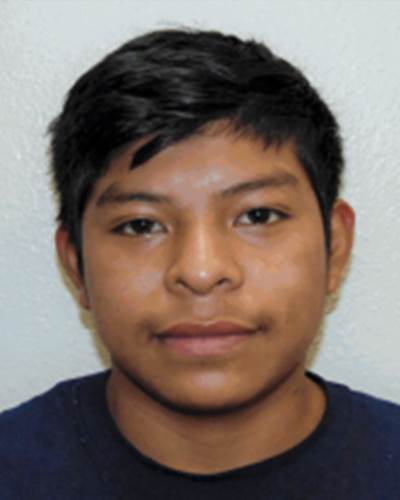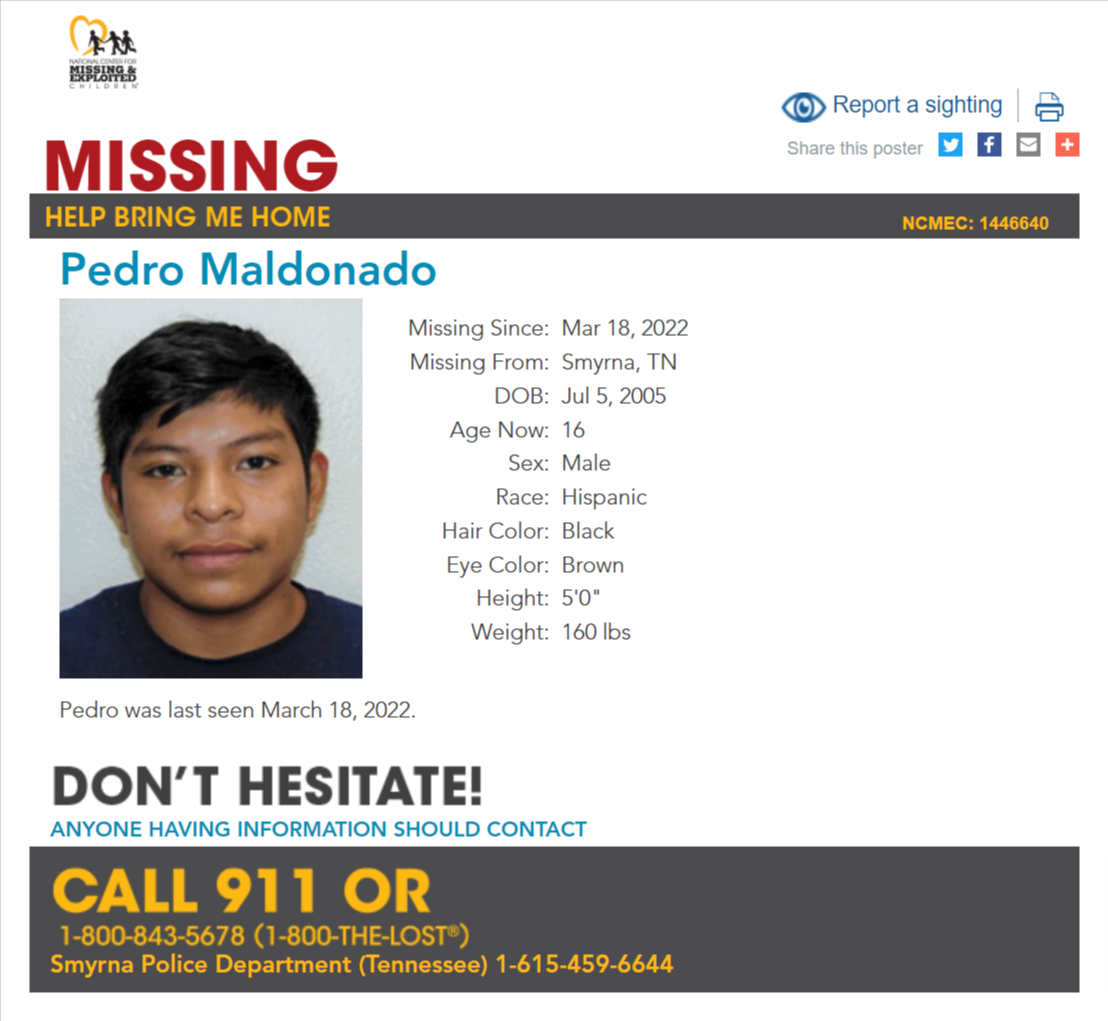 URGENT | 16YO MISSING SMYRNA, TN BOY |
Pedro Maldonado, a 16-year-old boy, was last seen on March 18, 2022, in Smyrna, Tennessee. He has black hair and brown eyes. He is 5'0" tall and weighs 160 pounds.
If anyone has information about Pedro, call: 911 or 1-800-THE-LOST or the Smyrna Police Department TN at 1-615-459-6644.
#TNMissingKid #USISB #SavingLostKids #SharingIsCaring #MissingKids #Tennessee #Smyrna #SmyrnaTN #PedroMaldonadoTN
@Smyrna TN Police Department
@Rutherford County Sheriff's Office
@Rutherford County Breaking News
@TBInvestigation
@TennesseeHighwayPatrol
@The Murfreesboro Post
@Murfreesboro Tennessee
@White Haven Tennessee
@Big Springs Tennessee
@La Vergne Tennessee
@Lascassas Tennessee
@Versailles Tennessee
@Christiana Tennessee
@Midland Tennessee
@Smyrna Tennessee
@Milton Tennessee
@Almaville Tennessee
@Fosterville Tennessee
@Rockvale Tennessee
@Eagleville Tennessee
@Ashwood Tennessee
@Kittrel Tennessee
@Aberdeen Park Tennessee
@Readyville Tennessee
@Windrow Tennessee
@Walterhill Tennessee
@Blackman Tennessee
@Salem Tennessee
@Barfield Tennessee
Please follow and like us: