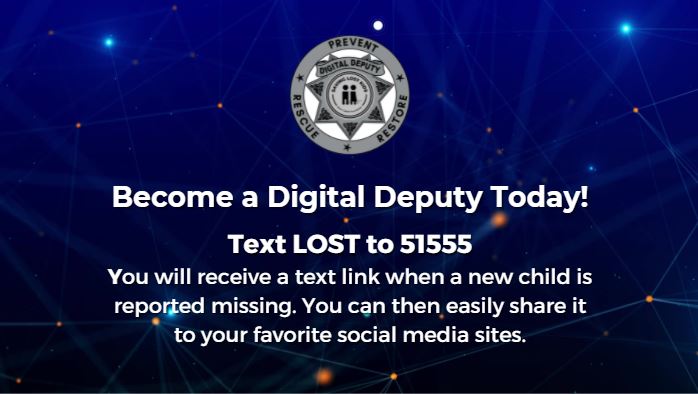 Join the Missing Kid(s) Text Alert Service.
Text LOST to 51555.
Individual Volunteer at Safety Events
We support around 150 safety events per year, and impacted over 90,000 family members!  The primary reason we support so many events, is to raise awareness, educate parents and the children, and to prevent future victims.  Volunteers at these events are vital!  
It is FUN, IMPACTFUL and REWARDING!
You choose the assignment that works for you, we train you on-site, and you immediately start helping us make a real difference.