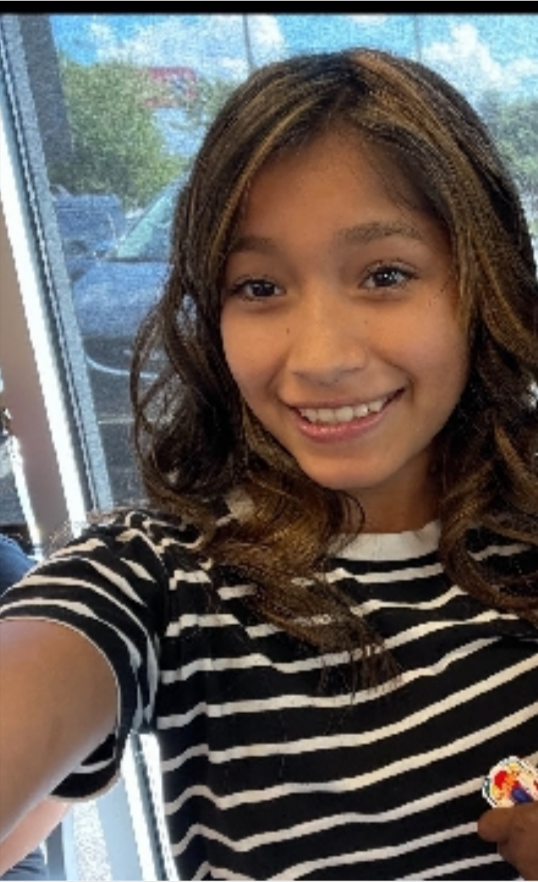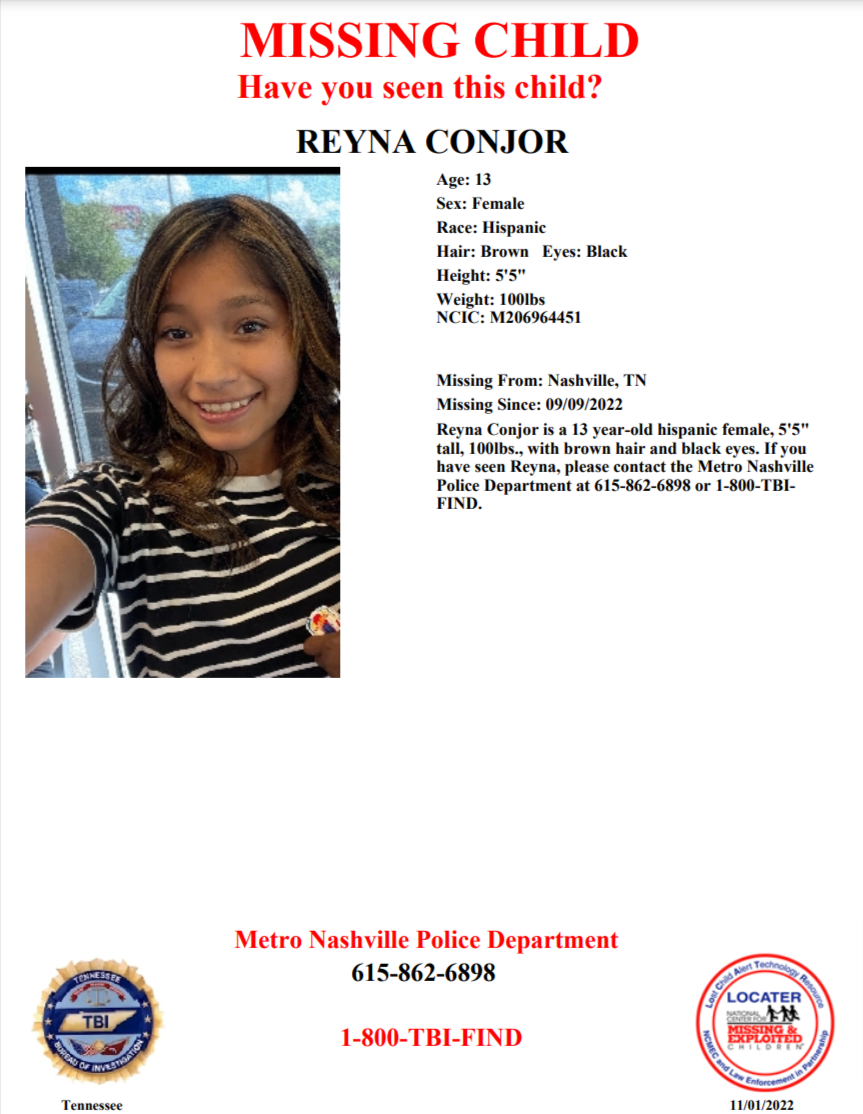 URGENT | 13YO MISSING NASHVILLE, TN GIRL |
Reyna Conjor, a 13-year-old girl, was last seen on September 9, 2022, in Nashville, Tennessee. She has brown hair and black eyes. She is 5'5" tall and weighs 100 pounds.
If you have seen Reyna or know her whereabouts, please contact the Metro Nashville Police Department TN at 1-615-862-6898 or 1-800-TBI-FIND.
#Missing #HelpFindHer #MissingChildAlert #TNMissingKid #USISB #SavingLostKids #MissingKids #PleaseShare #Tennessee # #findReynaConjor
@Metropolitan Nashville Police Department
@Nashville Sheriff Davidson County
@TBInvestigation
@TennesseeHighwayPatrol
@Tennessean
@TN Ledger
@TheTennesseeTribune
@Nashville Post
@Nashville Scene
@NashvilleTNLocal
@Nashville Tennessee
@Joelton Tennessee
@Whites Creek Tennessee
@Oak Hills Tennessee
@Brentwood Tennessee
@Rural Hill Tennessee
@Ridgetop Tennessee
@Bellevue Tennessee
@West Meade Tennessee
@Belle Meade Tennessee
@Forest Hills Tennessee
@Lenox Village Tennessee
@Pasquo Tennessee
@Hermitage Tennessee
@Antioch Tennessee
@Donelson Tennessee
@La Vergne Tennessee
@Green Hill Tennessee
@Millersville Tennessee
@Goodlettsville Tennessee
@Madison Tennessee
@Whites Creek Tennessee
@Hendersonville Tennessee
@ConexionAmericas
@hispanicchamber
@NashvilleTNTV
@OyeMediaNashville
@LaNoticiaNewspaperNashville
Please follow and like us: