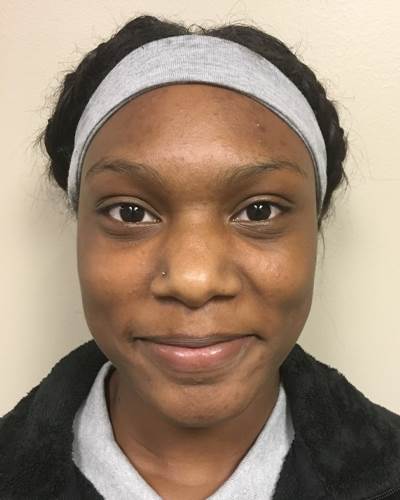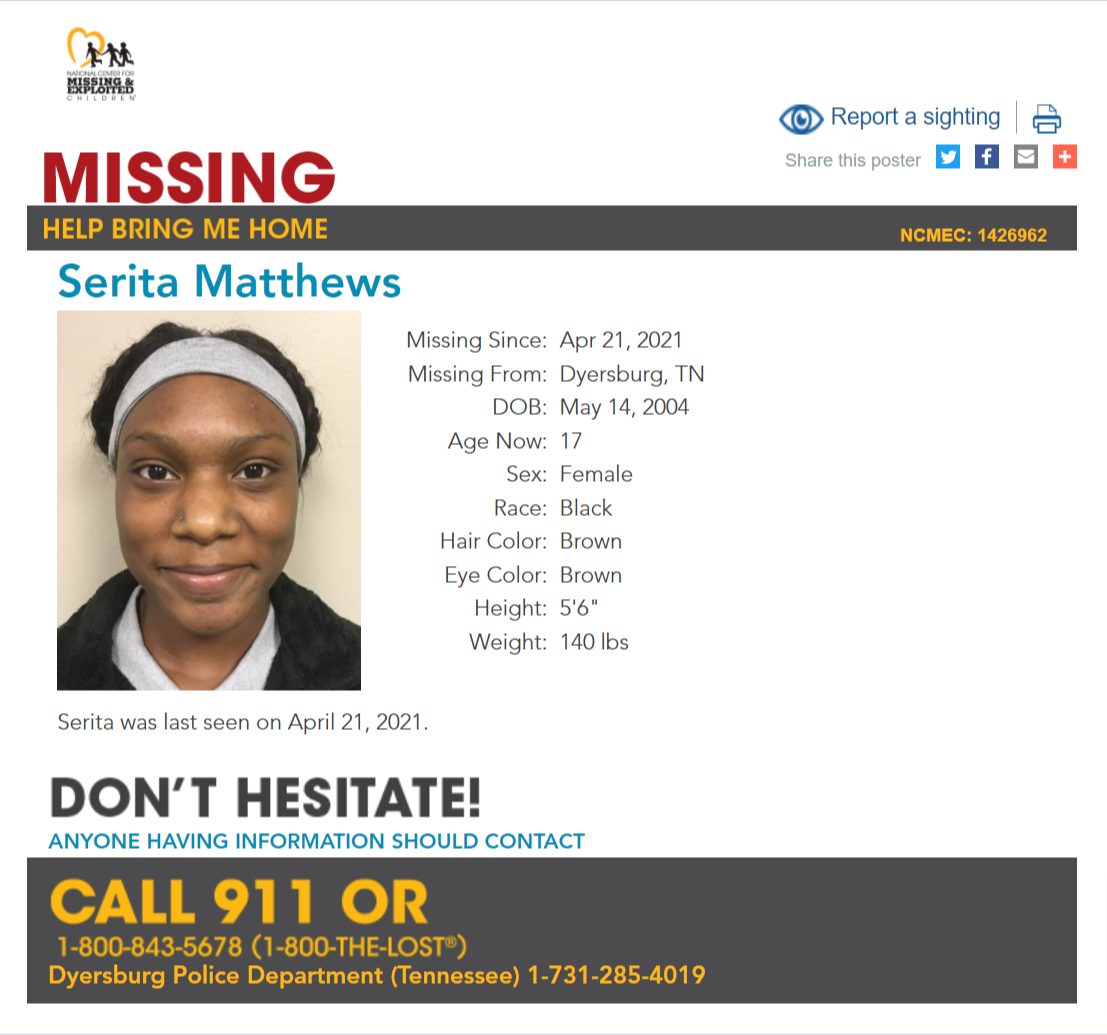 URGENT | 17YO MISSING DYERSBURG, TN GIRL |
Serita Matthews was last seen on April 21, 2021, in Dyersburg, Tennessee. She has brown hair and brown eyes. She is 5'6" tall and weighs 140 pounds.
If anyone knows something about Serita, call: 911 or 1-800-THE-LOST or the Dyersburg Police Department (Tennessee) 1-731-285-4019.
#TNMissingKid #USISB #SavingLostKids #SharingIsCaring #MissingKids #Tennessee #Dyersburg #DyersburgTN
@WREG Channel 2 News
@WMC Channel 5 News
@FOX 13 MEMPHIS
@LOCAL MEMPHIS
@lcsd38063
@FayetteCountySheriff
@SomervilleTN
@TBInvestigation
@TennesseeHighwayPatrol
@The Lauderdale County Enterprise
@WestTNToday
@The Bartlett Express
@Bartlett Express Newspaper
@Pamela Mirabella
@The Millington Star Newspaper
@State Gazette
@dyersburgTN
@DyerCoSheriff
18
@Dyers County Tennessee
@Dyersburg Tennessee
@Miston Tennessee
@Bogota Tennessee
@Newburn Tennessee
@Ayers Tennessee
@Lenox Tennessee
@Finley Tennessee
@Trimble Tennessee
@Fowlkes Tennessee
@Tigrett Tennessee
@Roellen Tennessee
@Halls Tennessee
@Gates Tennessee
@Maury City Tennessee
@Ripley Tennessee
@Friendship Tennessee
@Crockett Mills Tennessee
@Yorkville Tennessee
@Hopewell Tennessee
@Wilcox Tennessee
@Eaton Tennessee
@Cools Spring Tennessee
@Mason Hall Tennessee
@Obion Tennessee
@Ridgley Tennessee
26 – 44
Please follow and like us: