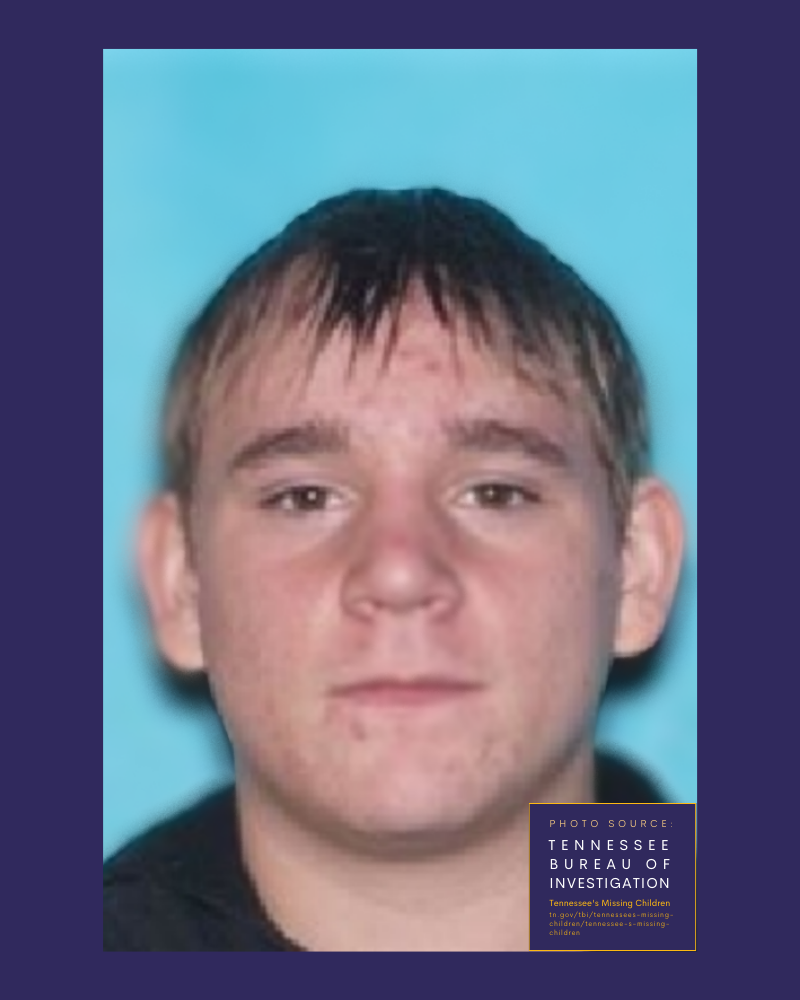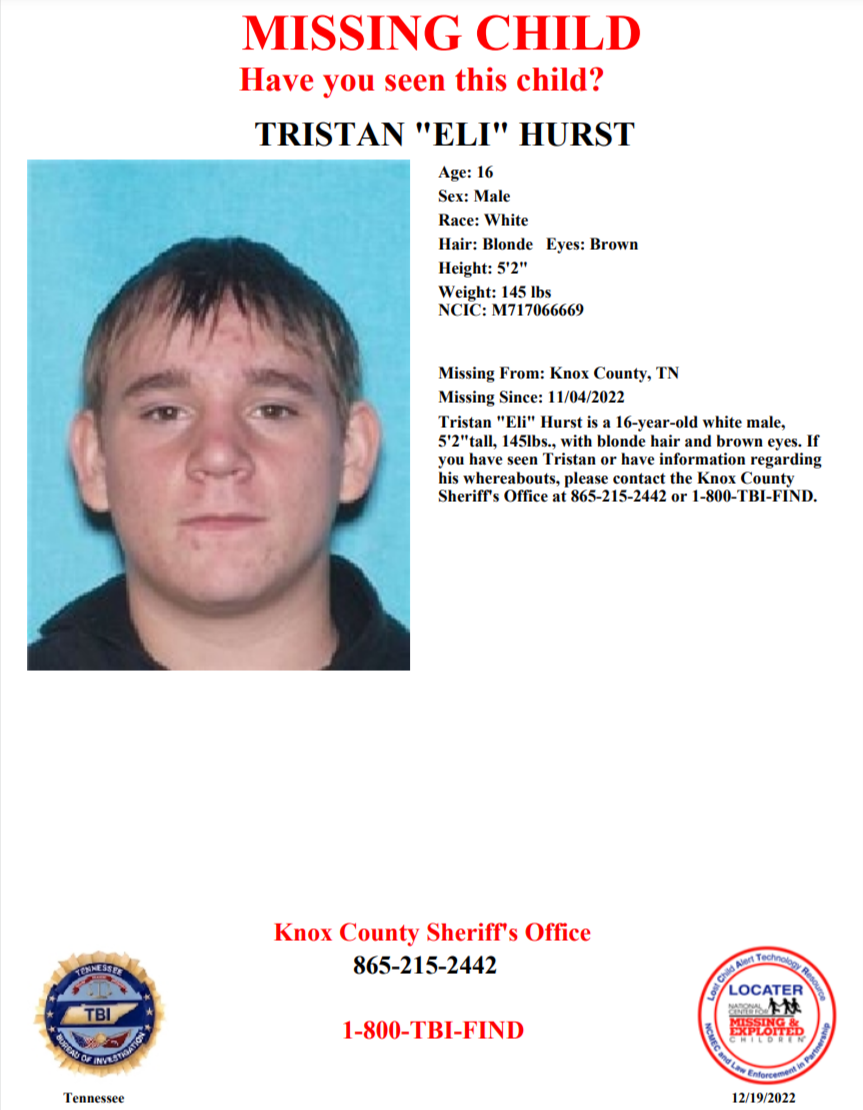 URGENT | 16YO MISSING KNOX COUNTY, TN BOY |
Tristan 'Eli' Hurst, a 16-year-old boy, was last seen on November 4, 2022, in Knox County, Tennessee. He has blonde hair and brown eyes. He is 5"2" tall and weighs 145 pounds.
If anyone has information about Tristan or his whereabouts, please call: the Knox County Sheriff's Office TN at 1-865-215-2442 or the TBI at 1-800-TBI-FIND.
#Missing #HelpFindHim #MissingChildAlert #TNMissingKid #USISB #SavingLostKids #MissingKids #PleaseShare #Tennessee #Memphis #M717066669 #findTristanEliHurst
NOTE:  ONLY ADD TEXT ABOVE FOR PASTING INTO POST
Date: Tuesday, December 20, 2022
Time: 9:01:40 AM
TEMPLATE USER: Copy text area on Source poster & Paste below this paragraph– assemble pasted text into best fields that will be used for updating template text above line. When template fields are updated and finalized, then change FONT COLOR below into light blue color. Why? It keeps document text below on form & changed color will be less distracting to person preparing their post.
Age: 16
Sex: Male
Race: White
Hair: Blonde
Eyes: Brown
Height: 5'2″
Weight: 145 lbs
NCIC: M717066669
Missing From: Knox County, TN
Missing Since: 11/04/2022
Tristan "Eli" Hurst is a 16-year-old white male, 5'2″tall, 145lbs., with blonde hair and brown eyes. If you have seen Tristan or have information regarding his whereabouts, please contact the Knox County Sheriff's Office at 865-215-2442 or 1-800-TBI-FIND.
Tristan 'Eli' Hurst – 2022-11-04 – Knox Co TN – East TN
Please follow and like us: