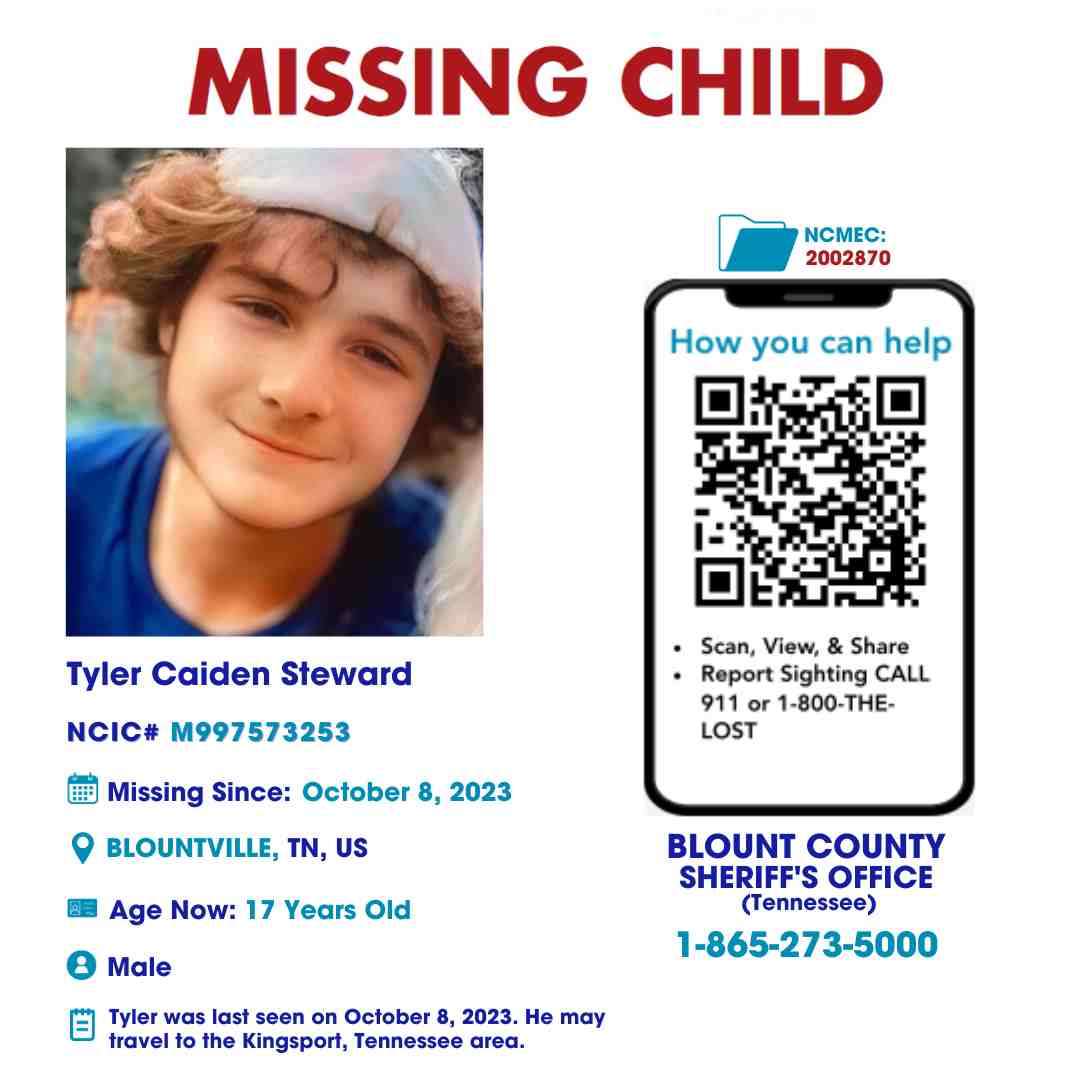 TYLER STEWARD – 17YO MISSING BLOUNTVILLE, TN BOY – EAST TN
Tyler Caiden Steward, a 17-year-old boy, was last seen on October 8, 2023, in Blountville, Tennessee. He may travel to the Kingsport, Tennessee area. Tyler has brown hair and brown eyes.
If anyone has information about Tyler or his whereabouts, please call: 911 or 1-800-THE-LOST (1-800-843-5678) or the Blount County Sheriff's Office (Tennessee) at 1-865-273-5000.
#findTylerSteward #TNMissingChild #NCMC2002870 #MissinginBlountville #MissinginTennessee #MissinginTN #Tennessee #HelpFindThem #MissingChild #MissingKids #HelpFindThem #FindMissingKids #BringThemHome #HelpUsFindThem #HelpSpreadTheWord #BringThemBack
Please follow and like us: