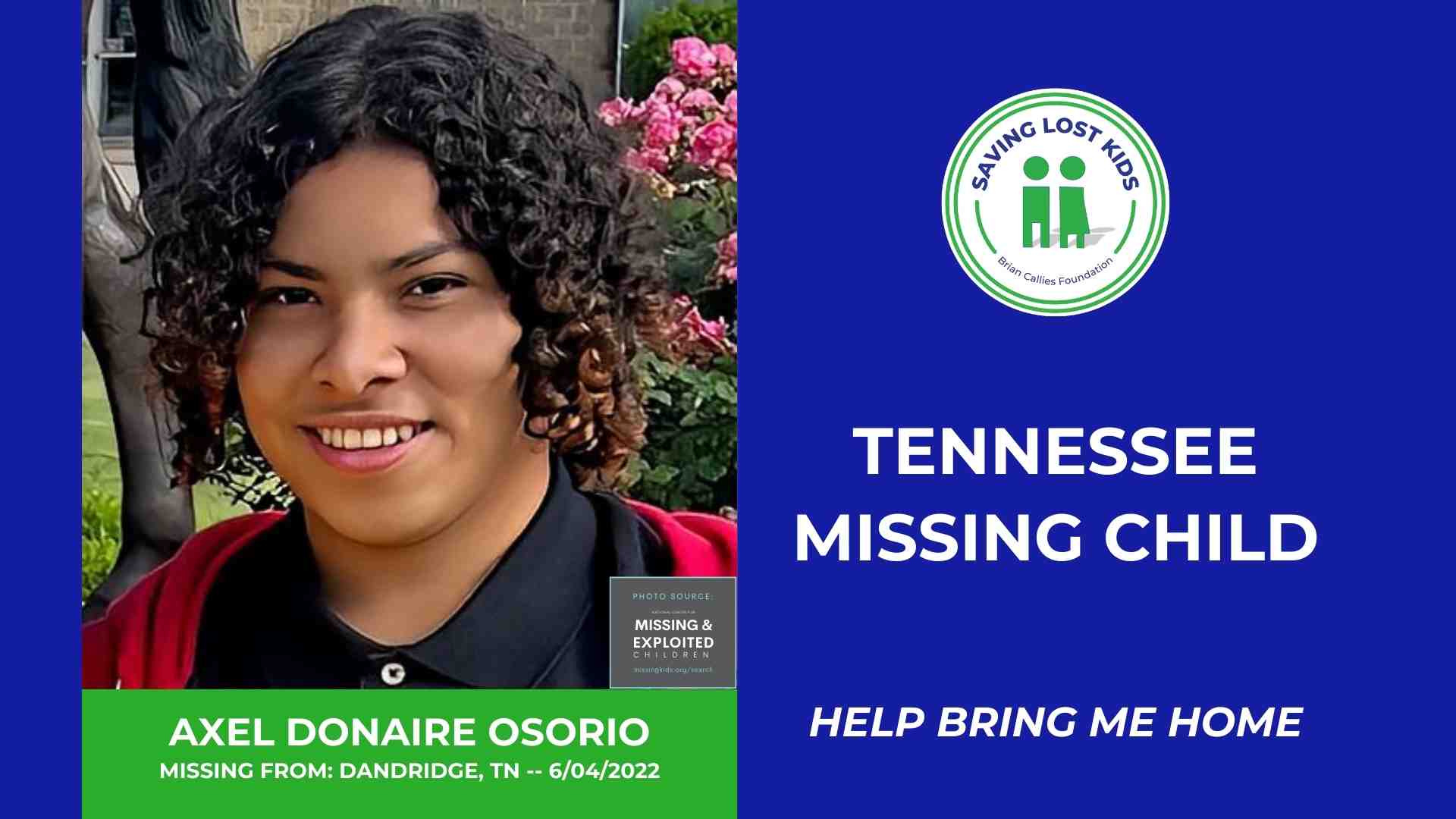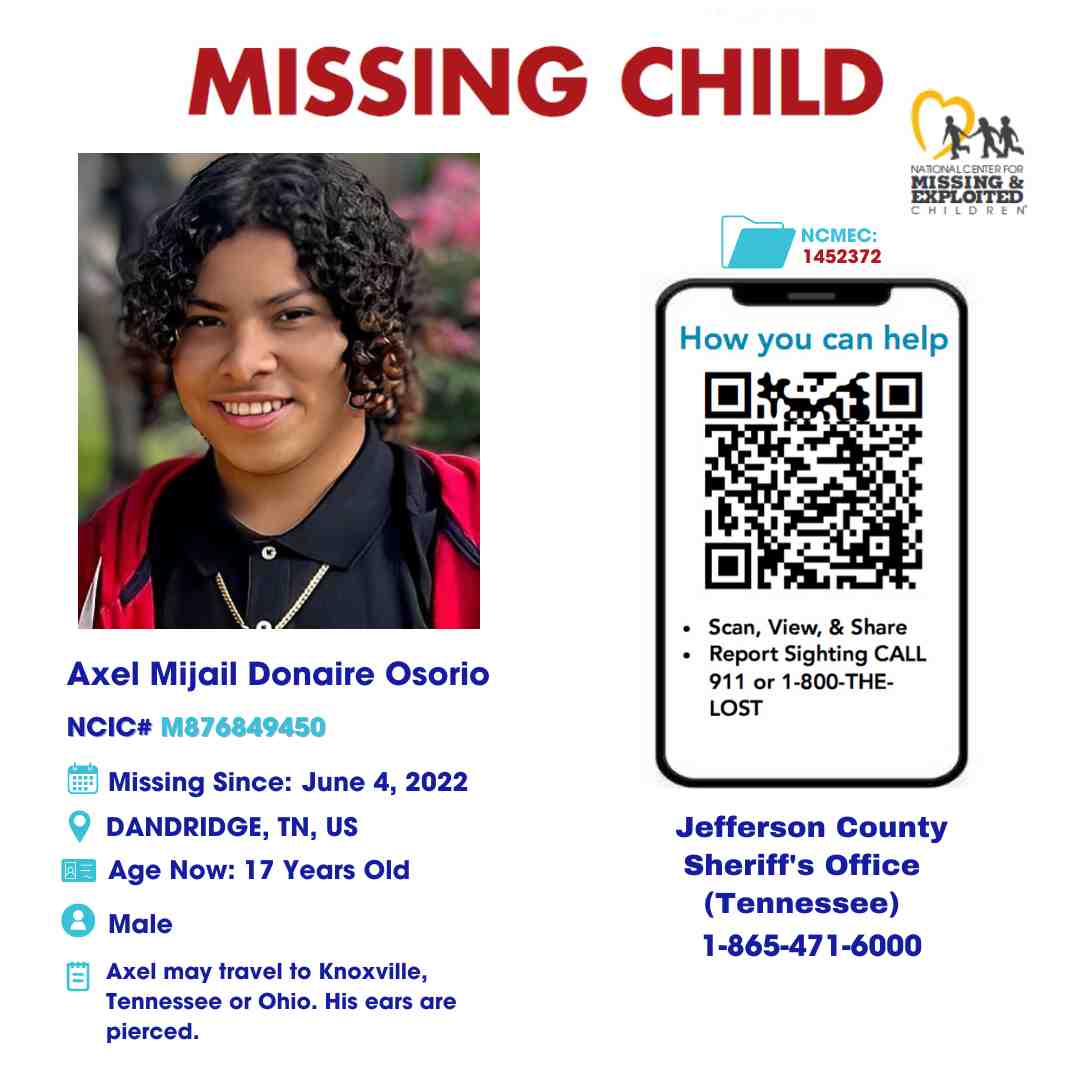 AXEL DONAIRE OSORIO – 17O MISSING DANDRIDGE, TN BOY – EAST TN
Axel Mijail Donaire Osorio, a 17-year-old boy, was last seen on June 4, 2022, in Dandridge, Tennessee. He may travel to Knoxville, Tennessee, or to Ohio. Axel has brown hair and brown eyes. He is 5'4" tall and weighs 125 pounds. His ears are pierced. He was 16 when he went missing.
If anyone has information about Axel or his whereabouts, please call:  911 or 1-800-THE-LOST (1-800-843-5678) or the Jefferson County Sheriff's Department at 865-471-6000  or the TBI at 1-800-TBI-FIND.
#Tennessee #Dandridge #Knoxville #Ohio #NCMC1452372 #M876849450 #findAxelDonaireOsorio  #TNMissingChild #HelpFindThem #MissingChild #MissingKids #HelpFindThem #FindMissingKids #BringThemHome #HelpUsFindThem #HelpSpreadTheWord #BringThemBack
Please follow and like us: