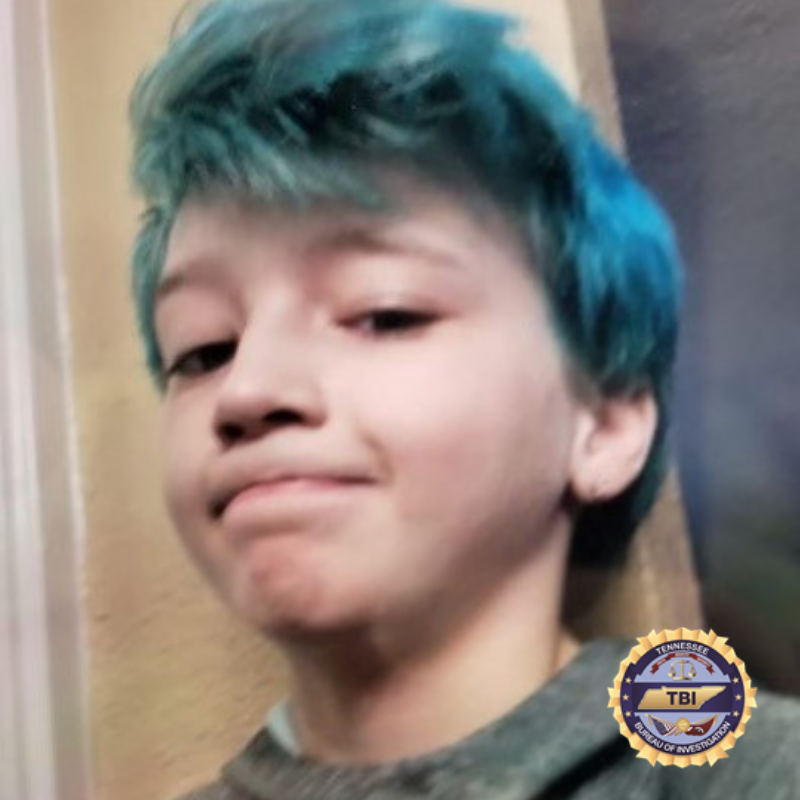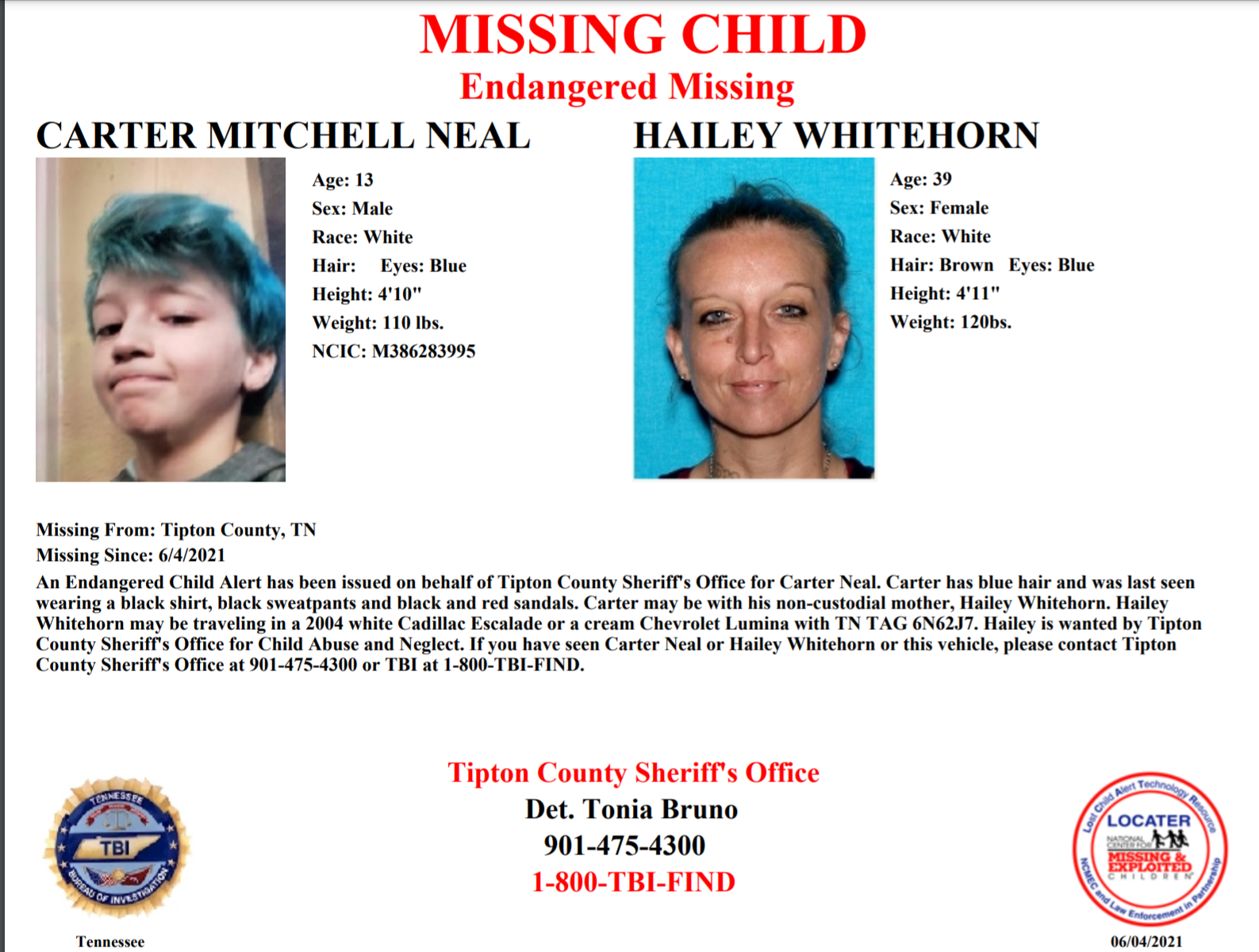 Carter Neal Post:
An Endangered Child Alert has been issued on behalf of Tipton County Sheriff's Office for Carter Neal. He has blue hair and was last seen wearing a black shirt, black sweatpants and black and red sandals. Carter may be with his non-custodial mother, Hailey Whitehorn. They were last seen June 4, 2021.
Hailey Whitehorn may be traveling in a 2004 white Cadillac Escalade or a cream Chevrolet Lumina with TN TAG 6N62J7. Hailey is wanted by Tipton County Sheriff's Office for Child Abuse and Neglect.
If you have seen Carter Neal or Hailey Whitehorn or this vehicle, please contact theTipton
County Sheriff's Office at 901-475-4300 or TBI at 1-800-TBI-FIND.
Click on Carter's photo to see his official #TBInvestigation missing kid poster for more details.
#TNMissingKid #USISB #SavingLostKids #SharingIsCaring #MissingKids #Tennessee #TiptonCountyTN #EndangeredChildAlert
FB Geo-Tags:
@Sheriff JT Pancho Chumley
@TiptonCountyTN.ml
@Tipton County TN Community Group
@CovingtonLeader
@MunfordPolice
@TownBPD
@TiptonWatch.tn
@Tipton County TN Local News Break
@TownOfAtoka
@CityOfMunford
@CASATipton
@Munford Tennessee
@CovingtonPD.TN
@Burlison Tennessee
@Mason Tennessee
@Gilt Edge Tennessee
@Quito Tennessee
@Drummonds Tennessee
@Richardson Landing Drummonds TN
@Dixonville Tennessee
@Bride Tennessee
@Garland Tennessee
@Solo Tennessee
@Brighton Tennessee
@Brighton TN Public Fan Page
@TBInvestigation
@TennesseeHighwayPatrol
@The Bartlett Express
@Bartlett Express Newspaper
@Pamela Mirabella
@WestTNToday
Please follow and like us: