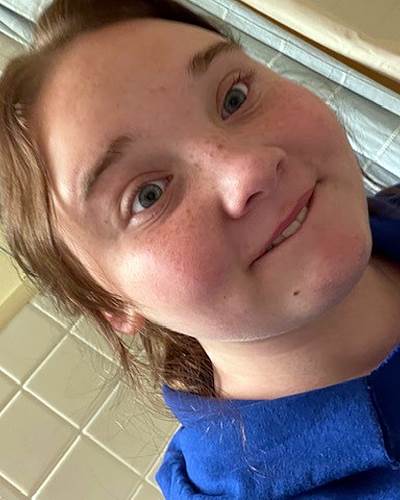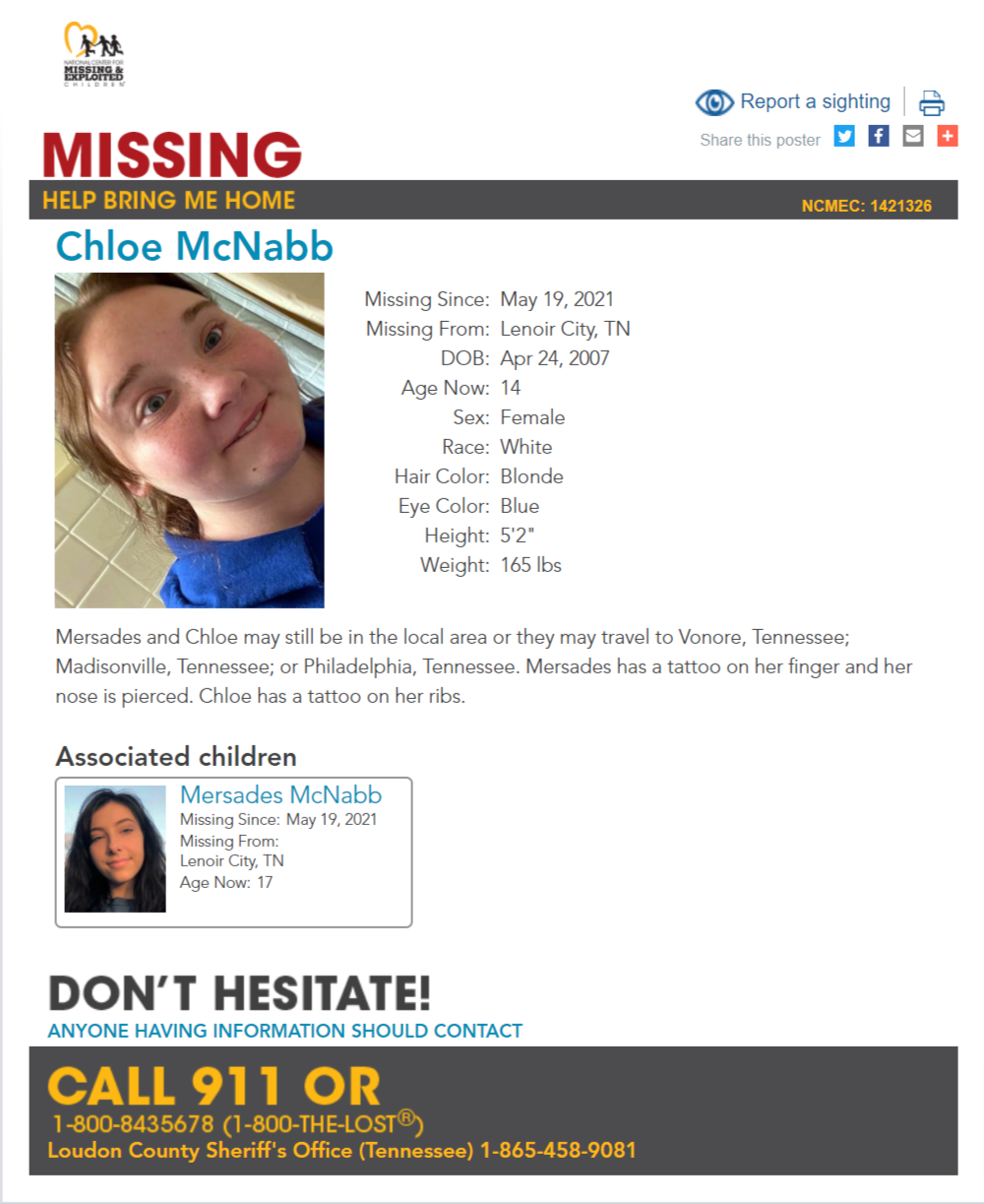 URGENT | 14YO MISSING LOUDON, TN GIRL
Chloe McNabb was last seen on June 18, 2021. She has tattoos on her ribs. This is her second missing recurrence within two months. She has been missing nearly 2 weeks now.
Chloe may be in the company of her sister, Mersades McNabb. They may still be in the local area, or they may travel to Madisonville or Sweetwater, Tennessee.
See Chloe's official #NCMEC missing kid poster for more details.
#TNMissingKid #USISB #SavingLostKids #SharingIsCaring #MissingKids #Tennessee #LoudonTN #MadisonvilleTN #SweetwaterTN
@Loudon Police Department
@lcsotn
@TheCityofLoudonTN
@LoudonHighSchool
@LoudonCounty.org
@LCFRTN
@WLNTRadioLoudon
@LoudonTNObserver
@City of Loudon Fire Department
@Loudon Public Library
@LoudonCountyNewsHerald
@Lenoir City Tennessee
@Loudon Tennessee
@Eaton Tennessee
@Adolphus Tennessee
@Philadelphia Tennessee
@Tellico Village Tennessee
@Morganton Tennessee
@Greenback Tennessee
@Farragut Tennessee
@Northpoint Tennessee
@Sweetwater Tennessee
@Wood Tennessee
@Toqua Tennessee
@Wellsville Tennessee
@Friendsville Tennessee
@Alnwick Tennessee
@Maryville Tennessee
@Alcoa Tennessee
@Louisville Tennessee
@Cedar Grove Tennessee
@Kingston Tennessee
@Midway Tennessee
@Sweetwater Police Department TN
@MonroeCountyBuzz
@The Advocate & Democrat
@Vonore Tennessee
@Sweetwater Tennessee
@Tellico Plains Tennessee
@Madisonville Tennessee
Please follow and like us: