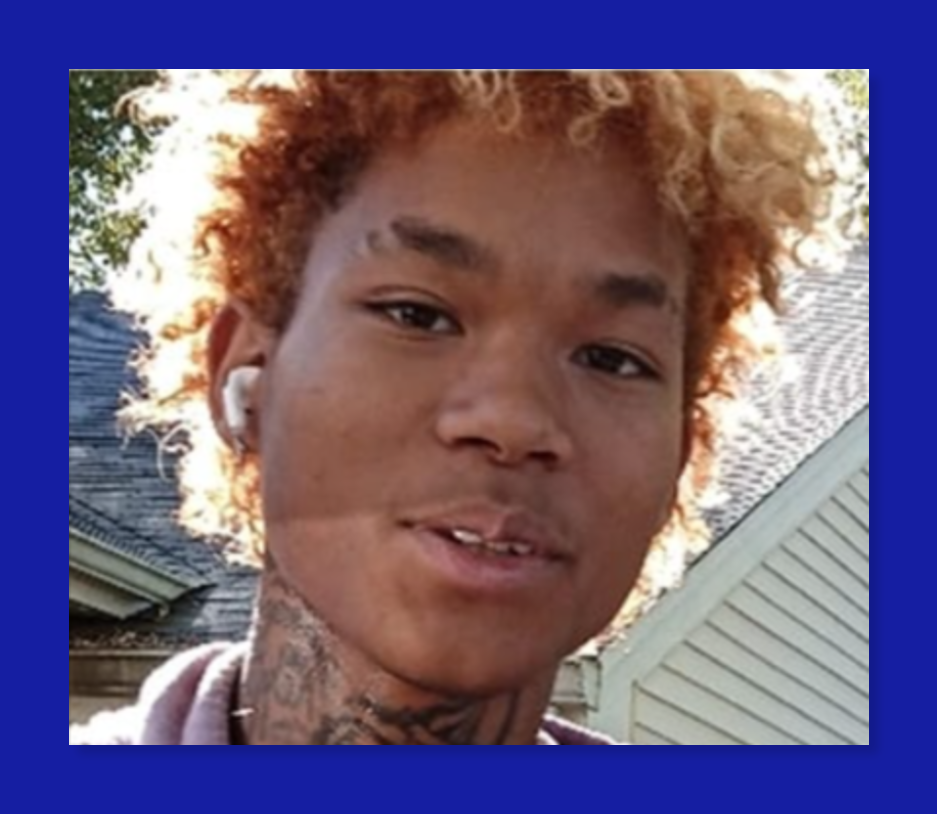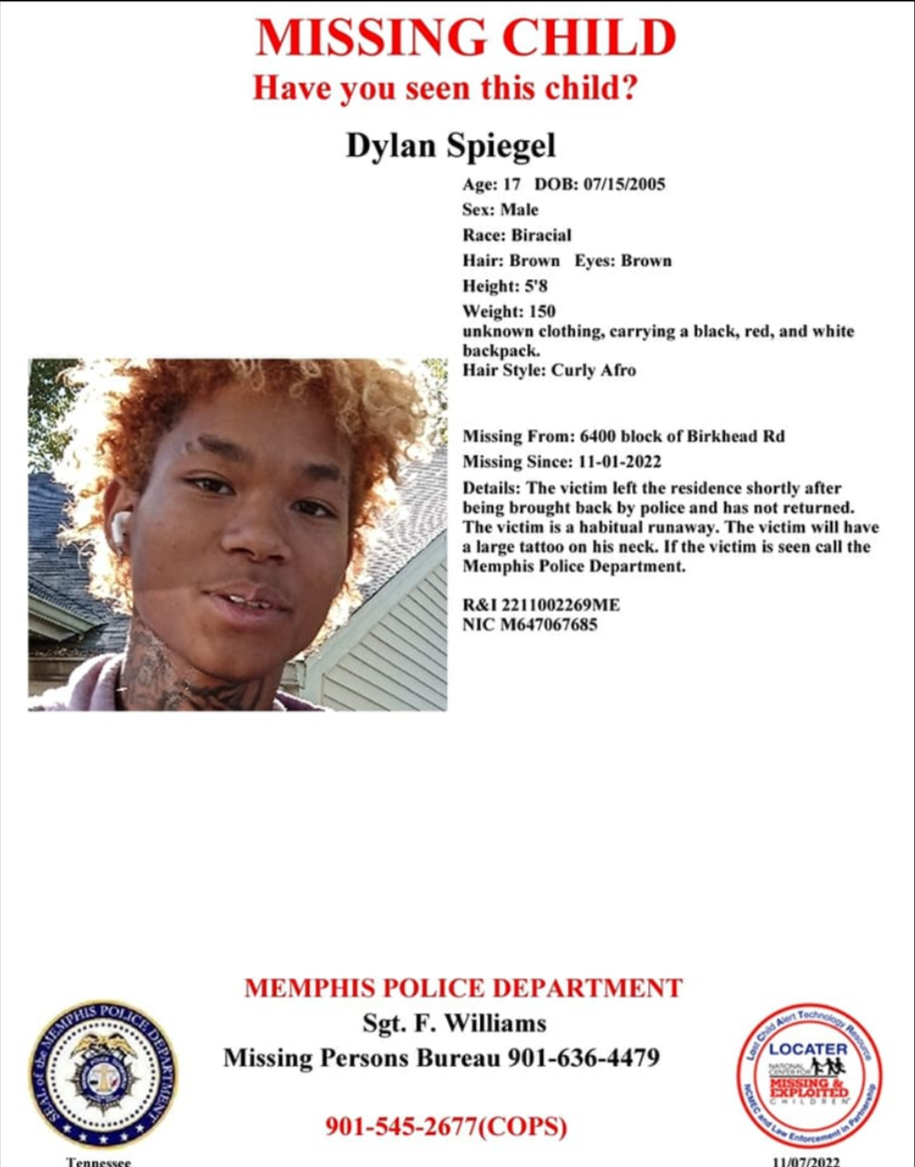 URGENT | 15YO MISSING MEMPHIS, TN BOY |
Dylan Spiegel, a 17-year-old boy, was last seen on November 1, 2022, in Memphis, Tennessee. He is missing from the 6400 block of Birkhead Road in Memphis, where he left his residence without permission.
Dylan has curly brown hair and brown eyes. He is 5'8" tall and weighs 150 pounds. Dylan has a large tattoo on his neck. He was last seen carrying black, red, and white backpack but his clothing description is unknown.
If anyone has information about Dylan or his whereabouts, please call the Memphis Police Department TN at 1-901-545-2677 or 1-901-636-4479.
#Missing #HelpFindHim #MissingChildAlert #TNMissingKid #USISB #SavingLostKids #MissingKids #PleaseShare #Tennessee #Memphis #2211002269ME #findDylanSpiegel
@Memphis Police Department est 1827
@ShelbyTNSheriff
@bartlettpolicedepartment
@Germantownpolice
@Collierville Police Department
@Millington Tennessee Police Department
@TBInvestigation
@TennesseeHighwayPatrol
7
@The Commercial Appeal
@The Memphis Flyer
@The New Tri-State Defender
@Bartlett Express Newspaper
@The Millington Star Newspaper
@Tennessean
@Memphis TN Local News  (look for Memphis, TN Local News)
9
@East Memphis Tennesse
@East Memphis Memphis Tennessee
@Memphis Tennesse
@Memphis Tennesse
@Frayser Tennessee   (one with comma)
@Frayser Tennessee   (one without comma)
@Frayser Memphis Tennessee
@Cordova Tennessee
@Bartlett Tennessee
@Raleigh Tennessee
@Raleigh Memphis Tennessee
@Midtown Memphis Tennessee
@Millington Tennessee
@Collierville Tennessee
@Arlington Tennessee Arlington Tennessee   (Arlington (Tennessee))
@Orange Mound Memphis Tennesse   (one with comma)
@Orange Mound Memphis Tennesse   (one without comma)
@Whitehaven Tennesse 
@Whitehaven Memphis Tennessee
@South Memphis Tennesse  (one without comma)
@South Memphis Tennessee   (one with comma)
@Binghampton Tennesse
@North Memphis Tennesse
@North Memphis Memphis Tennesse
24
Please follow and like us: