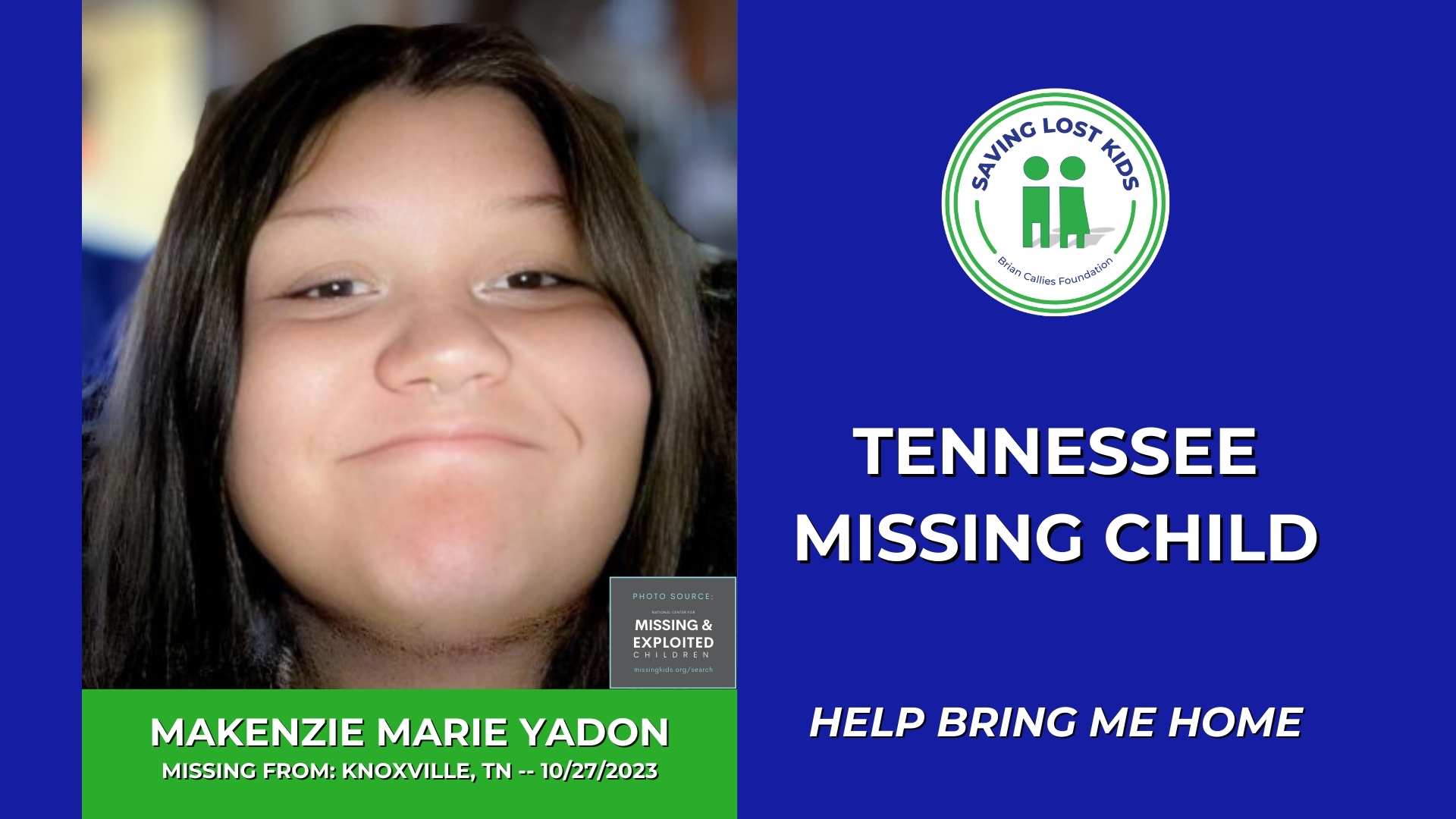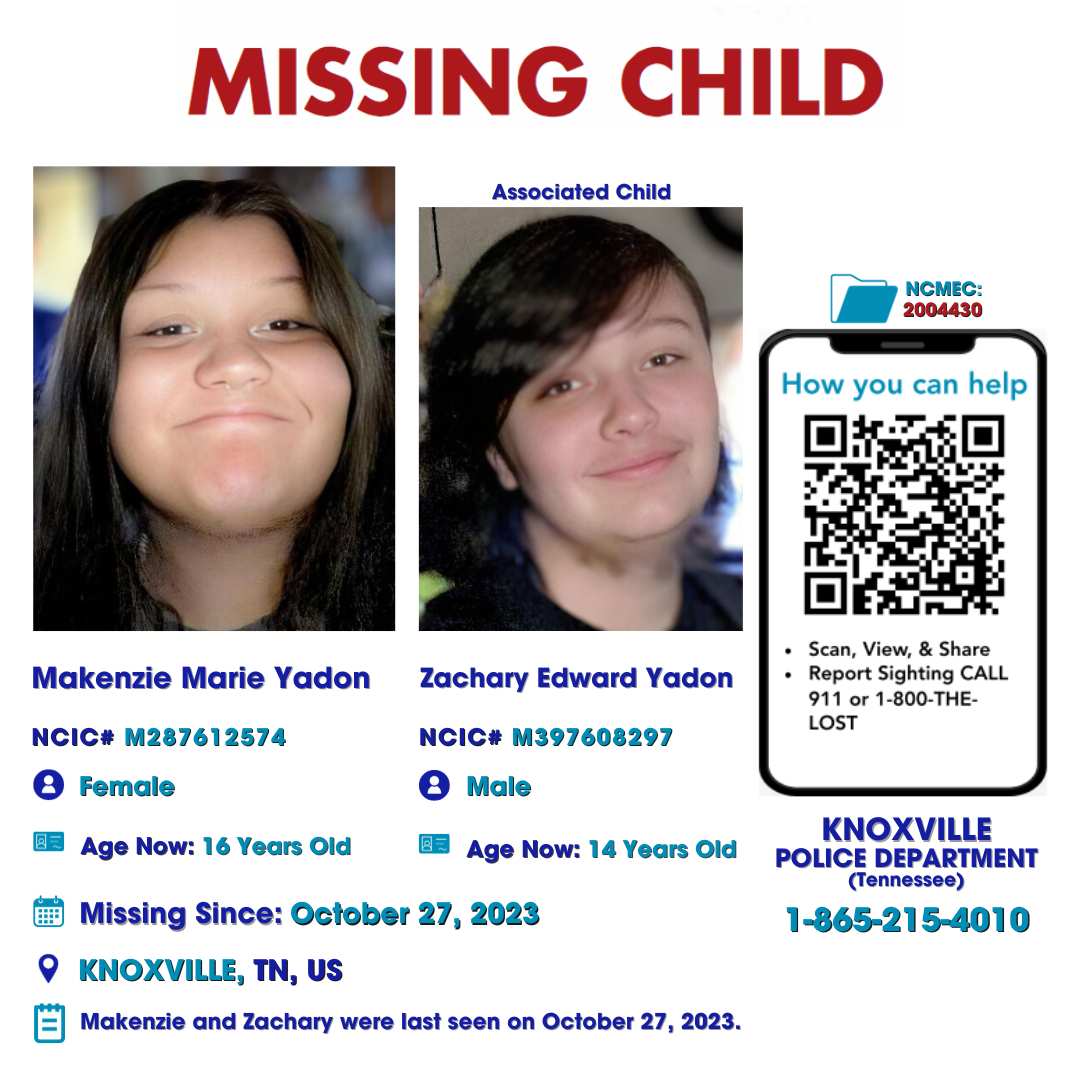 MAKENZIE MARIE YADON – 16YO MISSING KNOXVILLE, TN GIRL – EAST TN
Makenzie Marie Yadon, a 16-year-old girl, along with Zachary Edward Yadon, a 14-year-old boy, were last seen on October 27, 2023, in Knoxville, Tennessee. Both children have brown hair and brown eyes.
If anyone has information about Makenzie or Zachary or their whereabouts, please call: 911 or 1-800-THE-LOST (1-800-843-5678) or the Knoxville Police Department (Tennessee) at 1-865-215-4010.
#findMakenzieYadon #TNMissingChild #NCMC2004430 #MissinginKnoxville #MissinginTennessee #MissinginTN #Tennessee #Knoxville #HelpFindThem #MissingChild #MissingKids #HelpFindThem #FindMissingKids #BringThemHome #HelpUsFindThem #HelpSpreadTheWord #BringThemBack #M287612574
Please follow and like us: