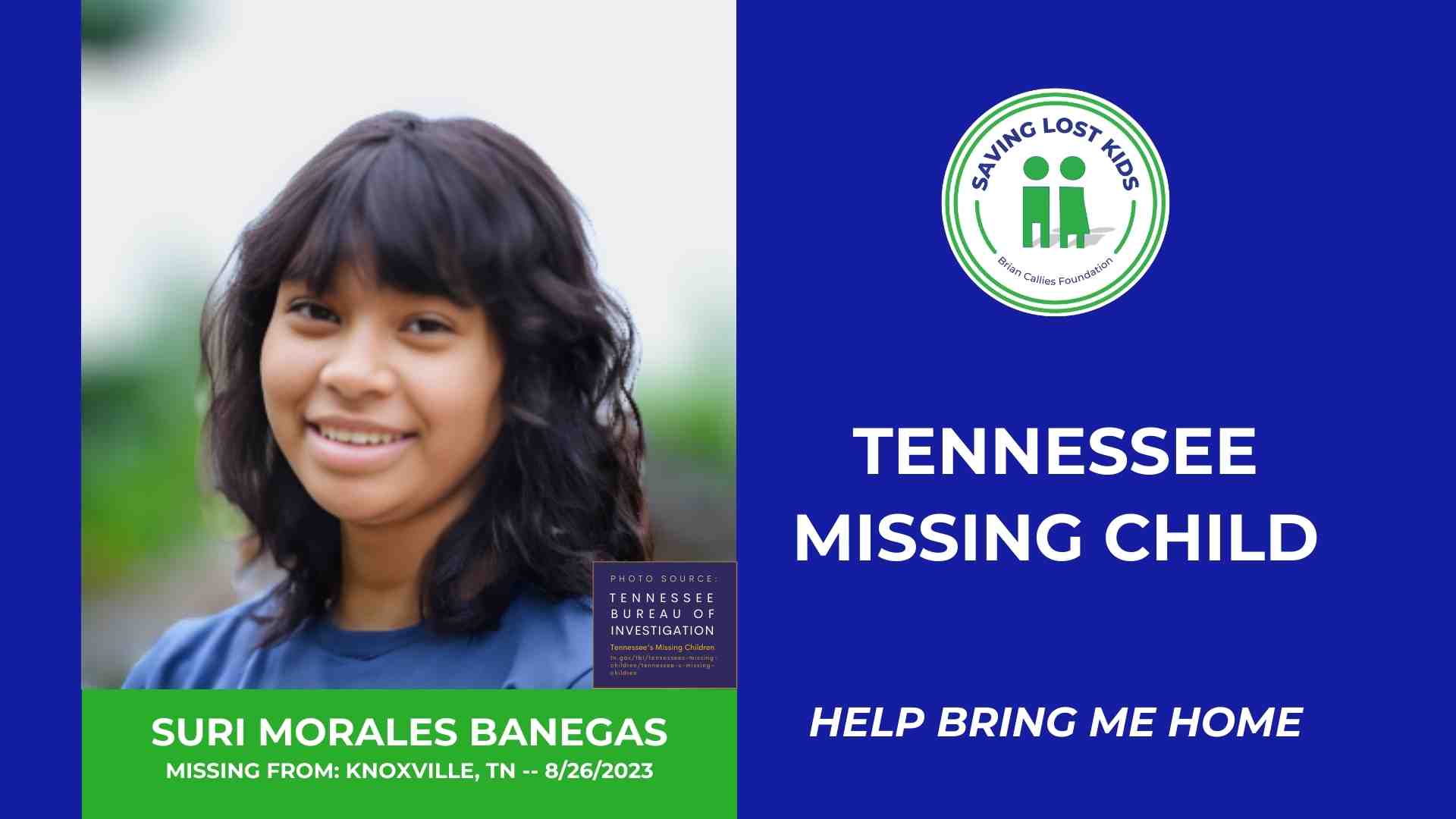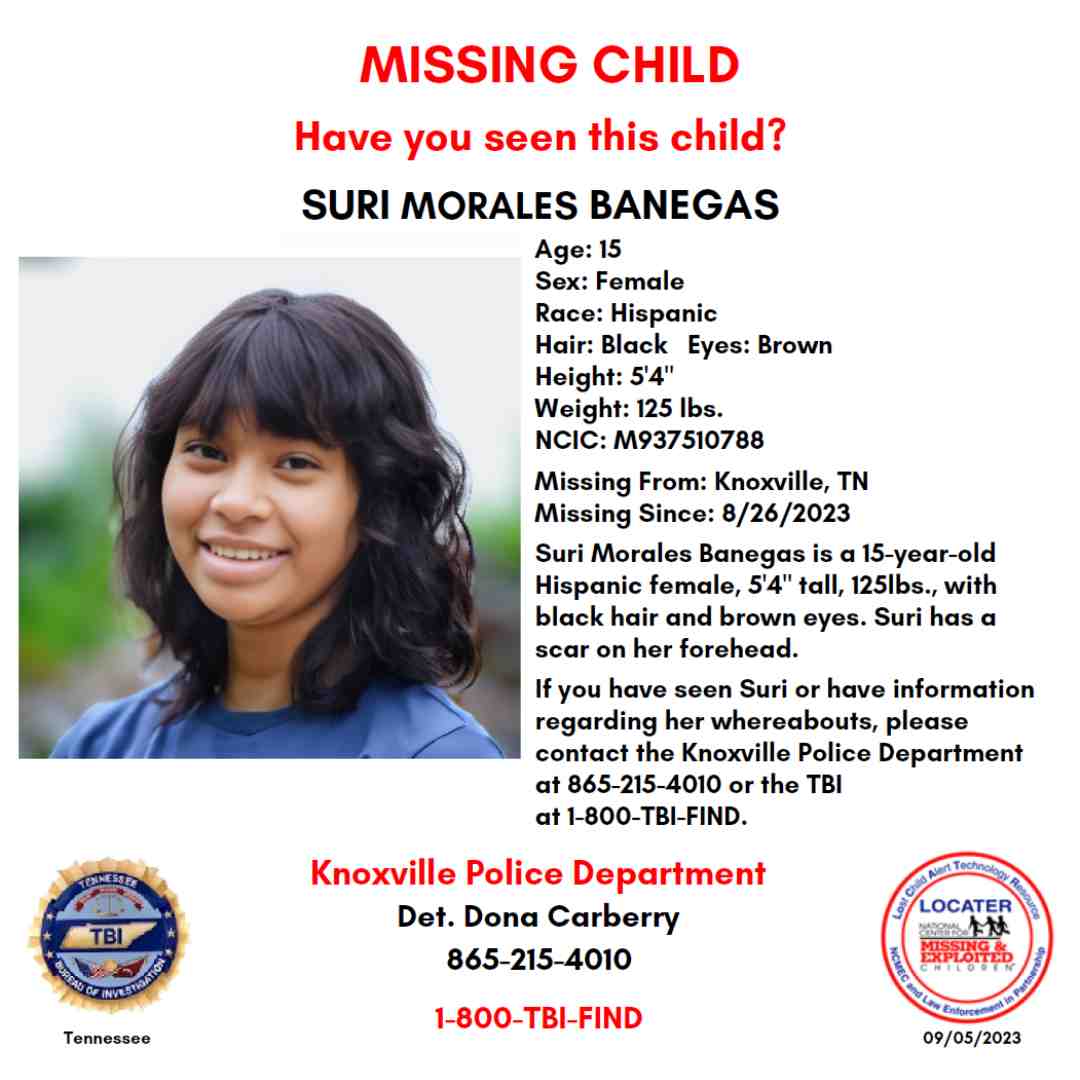 SURI MORALES BANEGAS – 15YO MISSING KNOXVILLE, TN GIRL – EAST TN
Suri Morales Banegas, a 15-year-old girl, was last seen on August 26, 2023, in Knoxville, Tennessee. She has black hair and brown eyes. She is 5'4" tall and weighs 125 pounds. Suri has a scar on her forehead.
If anyone has information about Suri or her whereabouts, please call the Knoxville Police Department (Tennessee) at 1-865-215-4010 or the TBI at 1-800-TBI-FIND.
#Tennessee #Knoxville #M937510788 #findSuriMoralesBanegas #TNMissingChild #HelpFindThem #MissingChild #MissingKids #HelpFindThem #FindMissingKids #BringThemHome #HelpUsFindThem #HelpSpreadTheWord #BringThemBack
Please follow and like us: