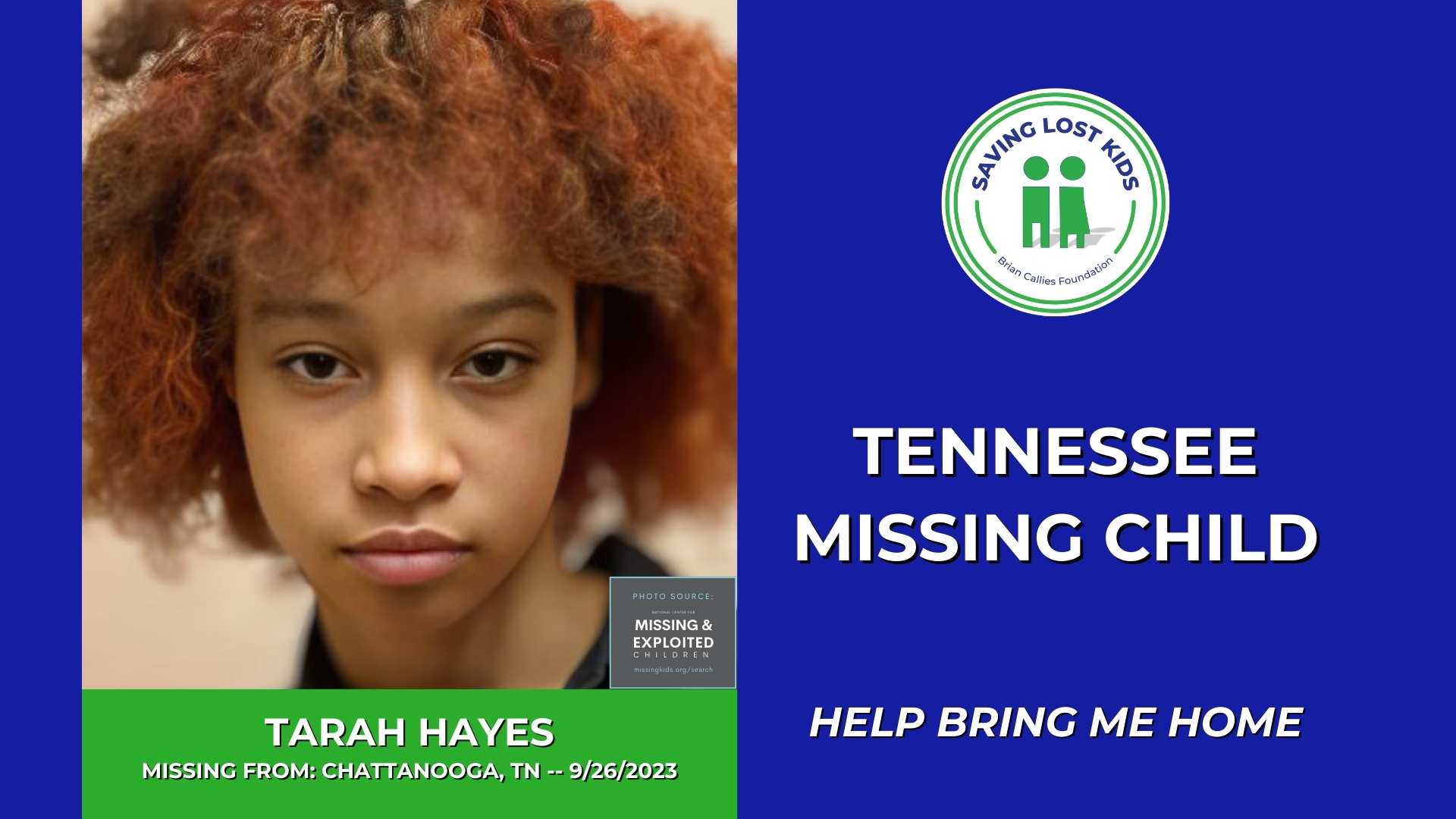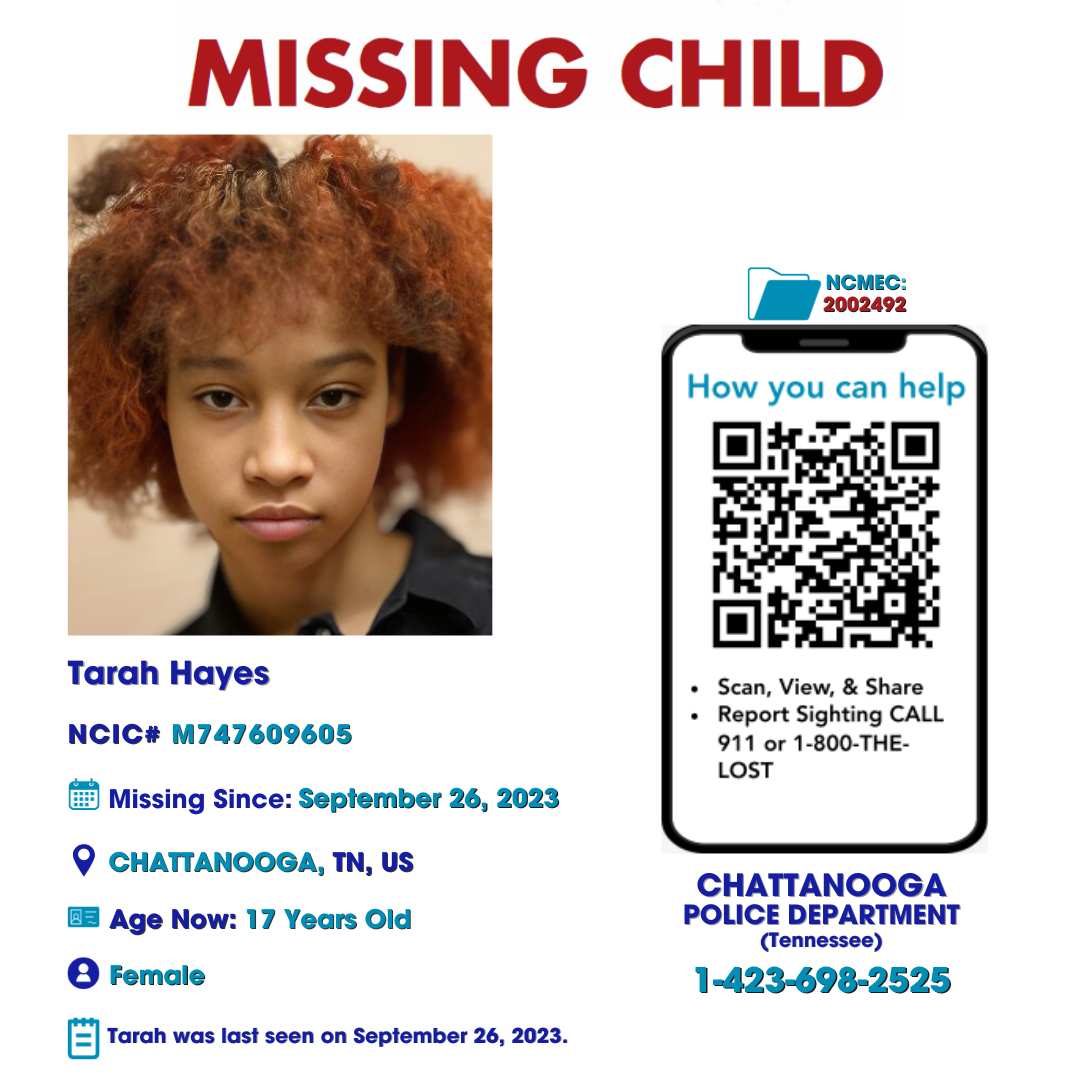 TARAH HAYES – 17YO MISSING CHATTANOOGA, TN GIRL – EAST TN
Tarah Hayes, a 17-year-old girl, was last seen on September 26, 2023, in Chattanooga, Tennessee. She has brown hair and brown eyes.
If anyone has information about Tarah or her whereabouts, please call: 911 or 1-800-THE-LOST (1-800-843-5678) or the Chattanooga Police Department (Tennessee) at 1-423-698-2525.
#findTarahHayes #TNMissingChild #NCMC2002492 #MissinginChattanooga #MissinginTennessee #MissinginTN #Tennessee #Chattanooga #HelpFindThem #MissingChild #MissingKids #HelpFindThem #FindMissingKids #BringThemHome #HelpUsFindThem #HelpSpreadTheWord #BringThemBack #M747609605
Please follow and like us: