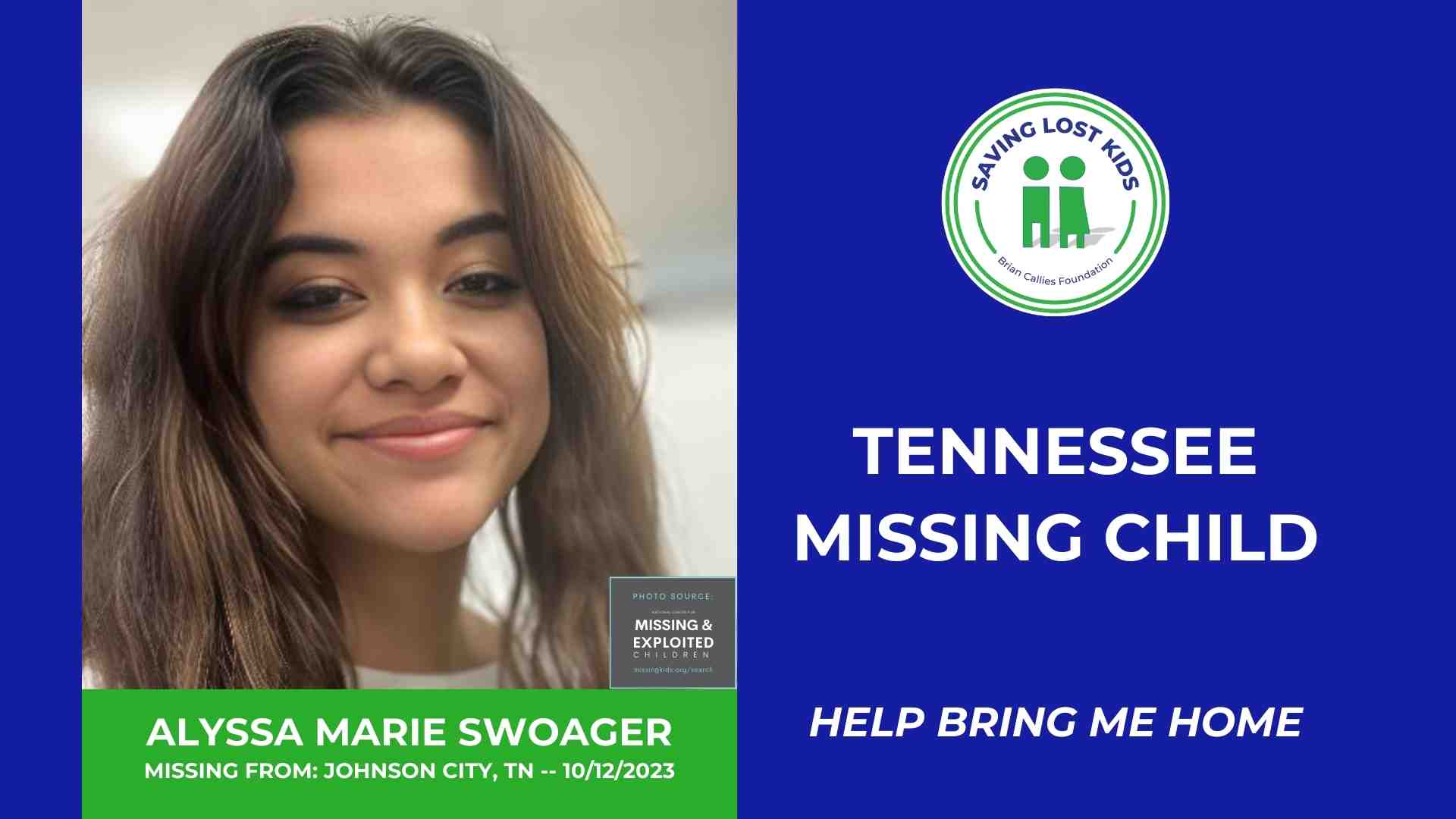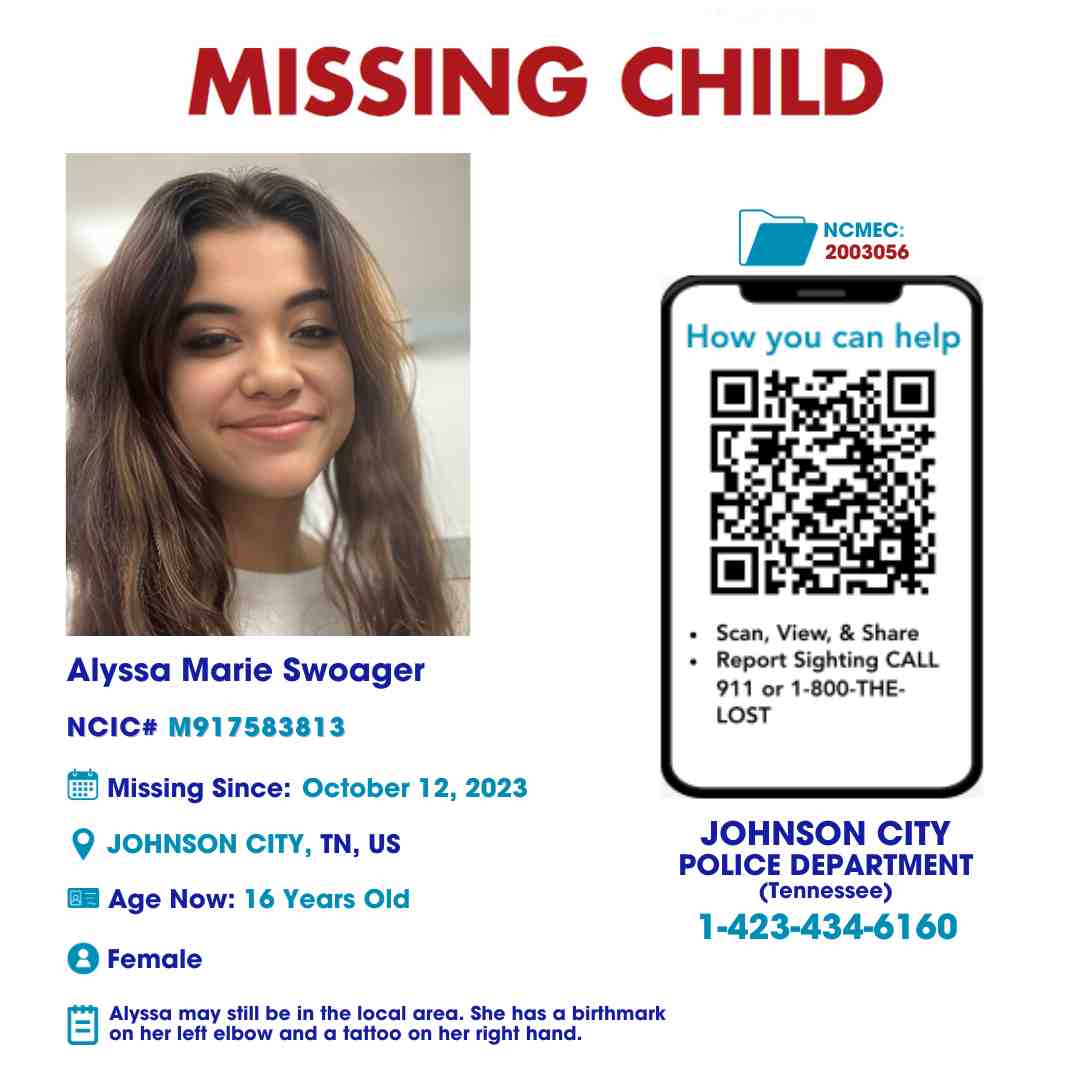 ALYSSA SWOAGER – 16YO MISSING JOHNSON CITY, TN GIRL – EAST TN
Alyssa Marie Swoager, a 16-year-old girl, was last seen on October 12, 2023, in Johnson City, Tennessee. She may still be in the local area. Alyssa has black hair and brown eyes. She is 4'11" tall and weighs 110 pounds. Alyssa has a birthmark on her left elbow and a tattoo on her right hand.
If anyone has information about Alyssa or her whereabouts, please call: 911 or 1-800-THE-LOST (1-800-843-5678) or the Johnson City Police Department (Tennessee) at 1-423-434-6160.
#findAlyssaSwoager #TNMissingChild #NCMC2003056 #MissinginJohnsonCity #MissinginTennessee #MissinginTN #Tennessee #JohnsonCity #HelpFindThem #MissingChild #MissingKids #HelpFindThem #FindMissingKids #BringThemHome #HelpUsFindThem #HelpSpreadTheWord #BringThemBack
Please follow and like us: