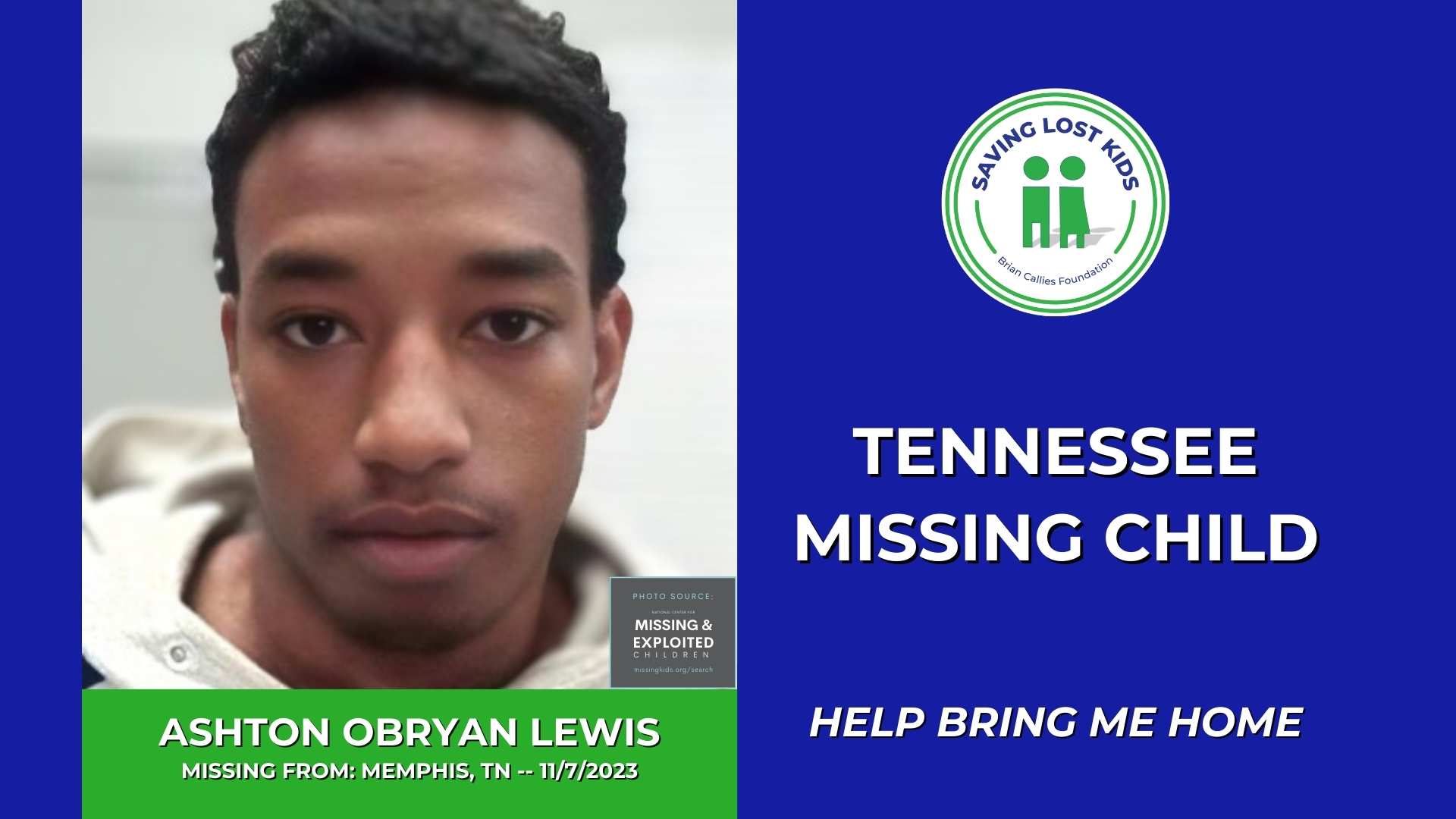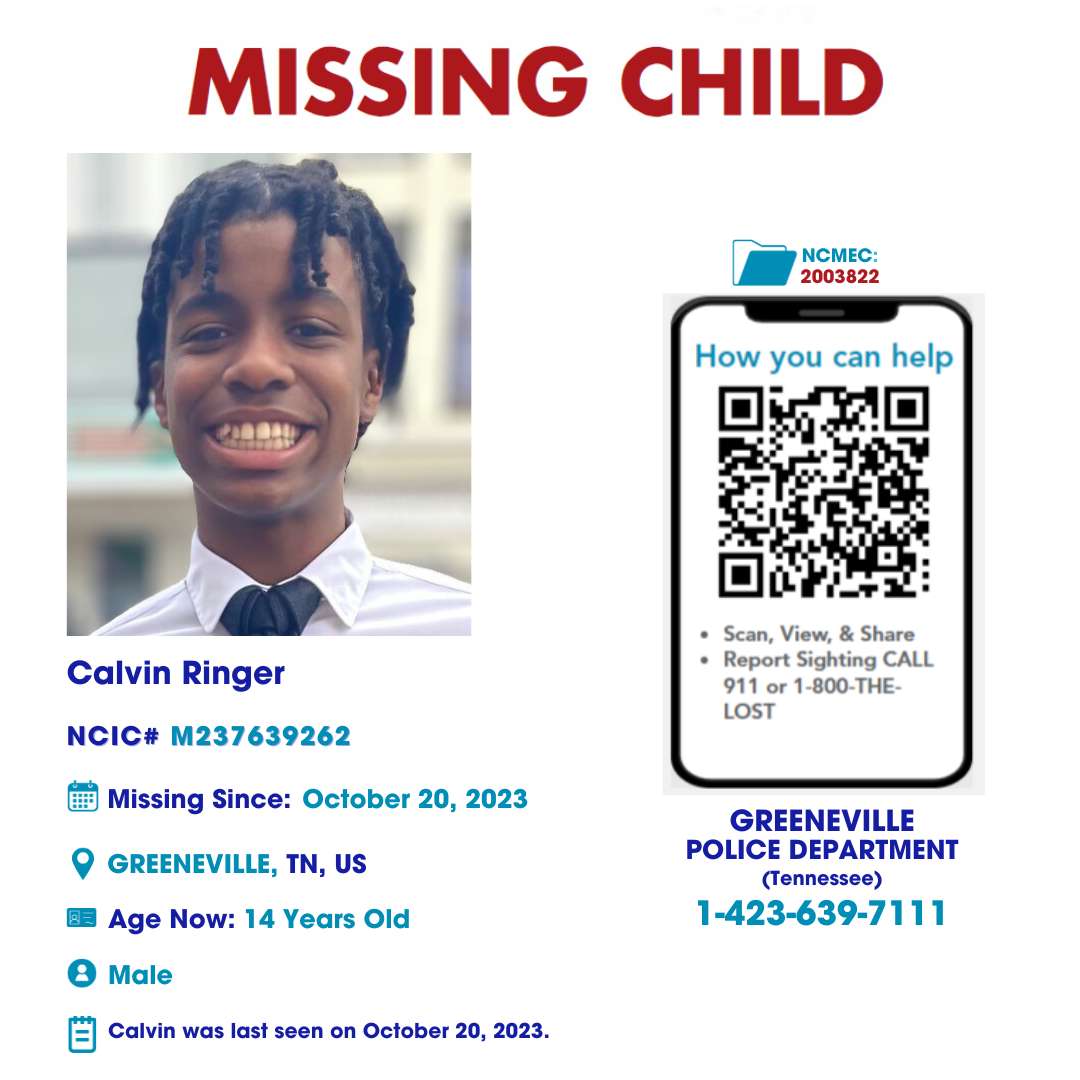 CALVIN RINGER – 14YO MISSING GREENEVILLE, TN BOY – EAST TN
Calvin Ringer, a 14-year-old boy, was last seen on October 20, 2023, in Greeneville, Tennessee. He has black hair and brown eyes.
If anyone has information about Calvin or his whereabouts, please call: 911 or 1-800-THE-LOST (1-800-843-5678) or the Greeneville Police Department (Tennessee) at 1-423-639-7111.
#findCalvinRinger #TNMissingChild #NCMC2003822 #MissinginGreeneville #MissinginTennessee #MissinginTN #Greeneville #Tennessee #HelpFindThem #MissingChild #MissingKids #HelpFindThem #FindMissingKids #BringThemHome #HelpUsFindThem #HelpSpreadTheWord #BringThemBack
Please follow and like us: