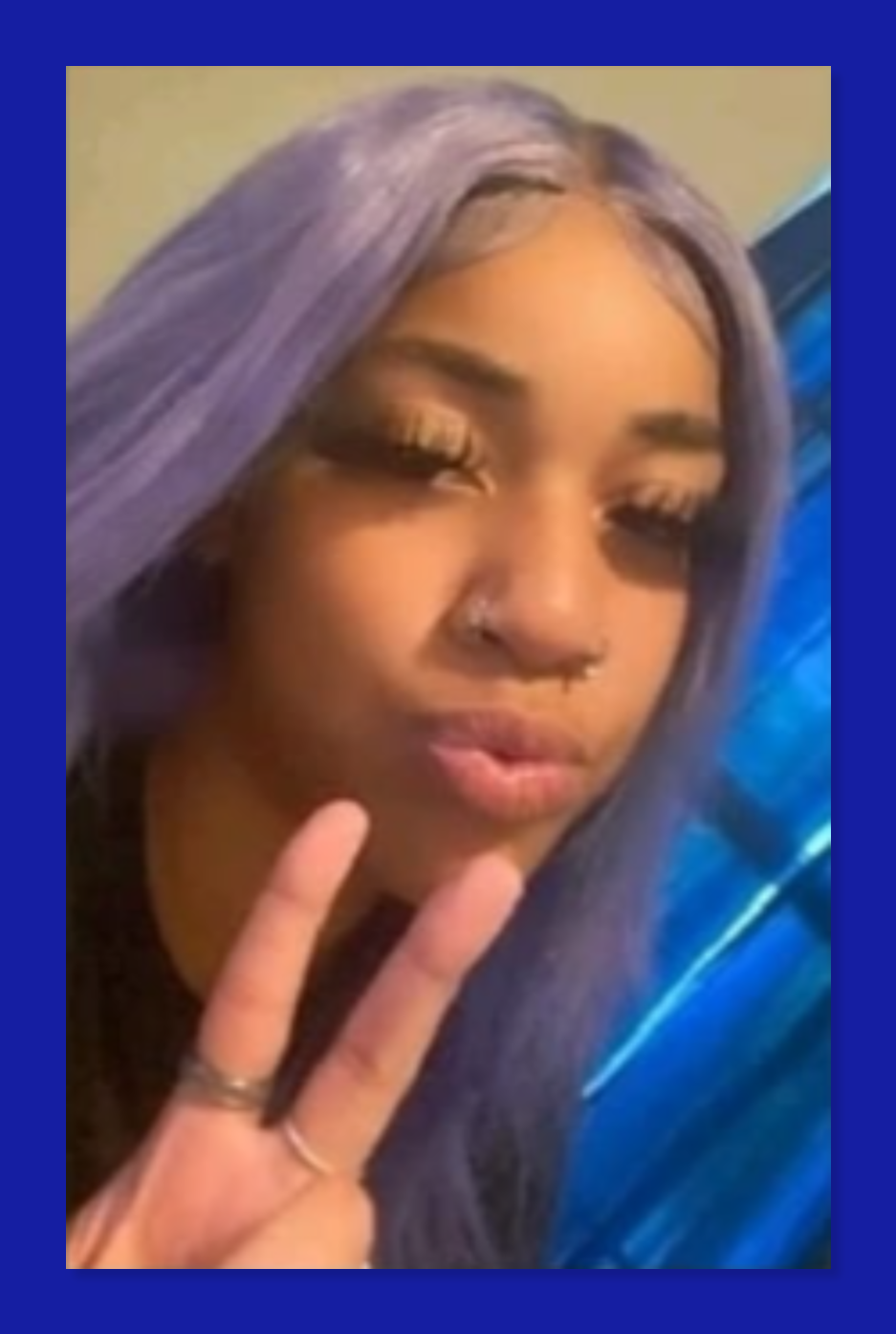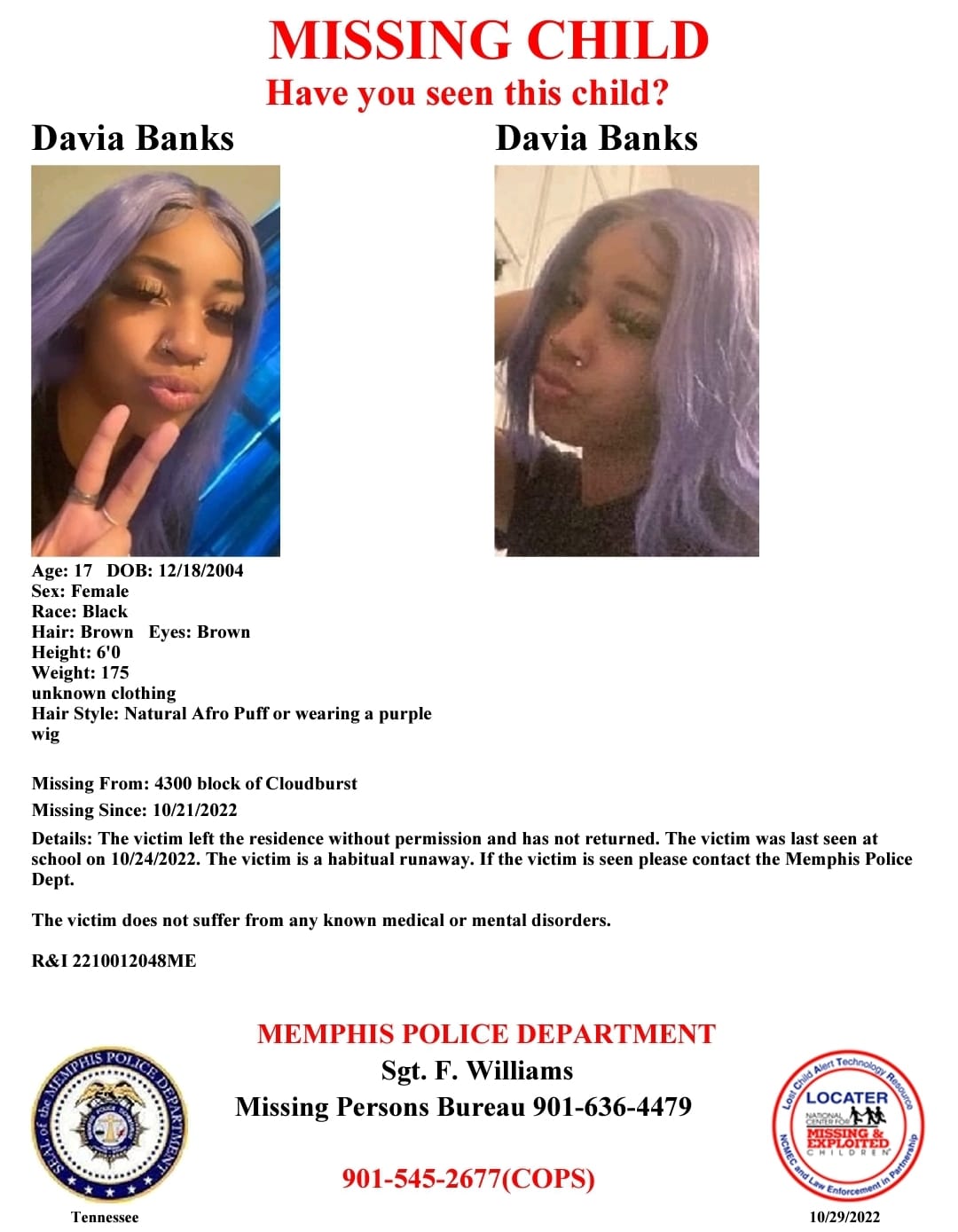 URGENT | 17YO MISSING MEMPHIS, TN GIRL |
Davia Banks, a 17-year-old girl, was last seen on October 21, 2022, in Memphis, Tennessee. Both photos shown are of Davia. She is missing from the 4300  block of Cloudburst in Memphis, where she left her residence without permission.
Davia has brown hair and brown eyes. She is 6'0" tall and weighs 175 pounds.
If anyone has information about Davia or her whereabouts, please call the Memphis Police Department TN at 1-901-545-2677 or 1-901-636-4479.
#Missing #HelpFindHer #MissingChildAlert #TNMissingKid #USISB #SavingLostKids #MissingKids #PleaseShare #Tennessee #Memphis #2210012048ME #findDaviaBanks
@Memphis Police Department est 1827
@ShelbyTNSheriff
@bartlettpolicedepartment
@Germantownpolice
@Collierville Police Department
@Millington Tennessee Police Department
@TBInvestigation
@TennesseeHighwayPatrol
7
@The Commercial Appeal
@The Memphis Flyer
@The New Tri-State Defender
@Bartlett Express Newspaper
@Pamela Mirabella
@The Millington Star Newspaper
@Tennessean
@Memphis TN Local
9
@East Memphis Tennessee
@East Memphis Memphis Tennessee
@Memphis Tennessee
@Frayser Tennessee
@Frayser Memphis Tennessee
@Cordova Tennessee
@Bartlett Tennessee
@Raleigh Tennessee
@Midtown Memphis Tennessee
@Millington Tennessee
@Collierville Tennessee
@Arlington Tennessee
@Orange Mound Memphis Tennessee
@Whitehaven Tennessee
@South Memphis Tennessee
@South Memphis Tennessee
@Binghampton Tennessee
@North Memphis Tennessee
@North Memphis Memphis Tennessee
16
Please follow and like us: