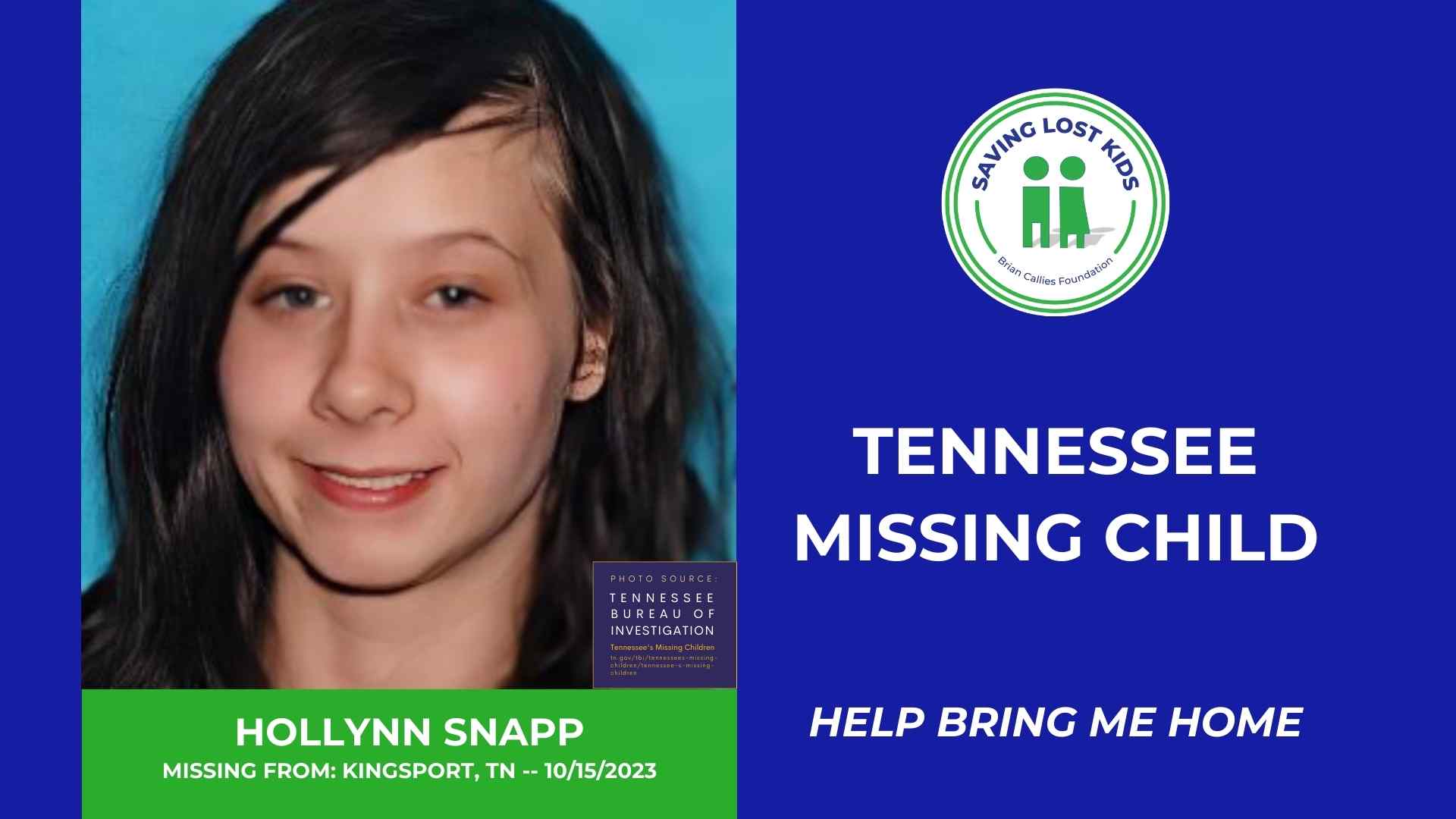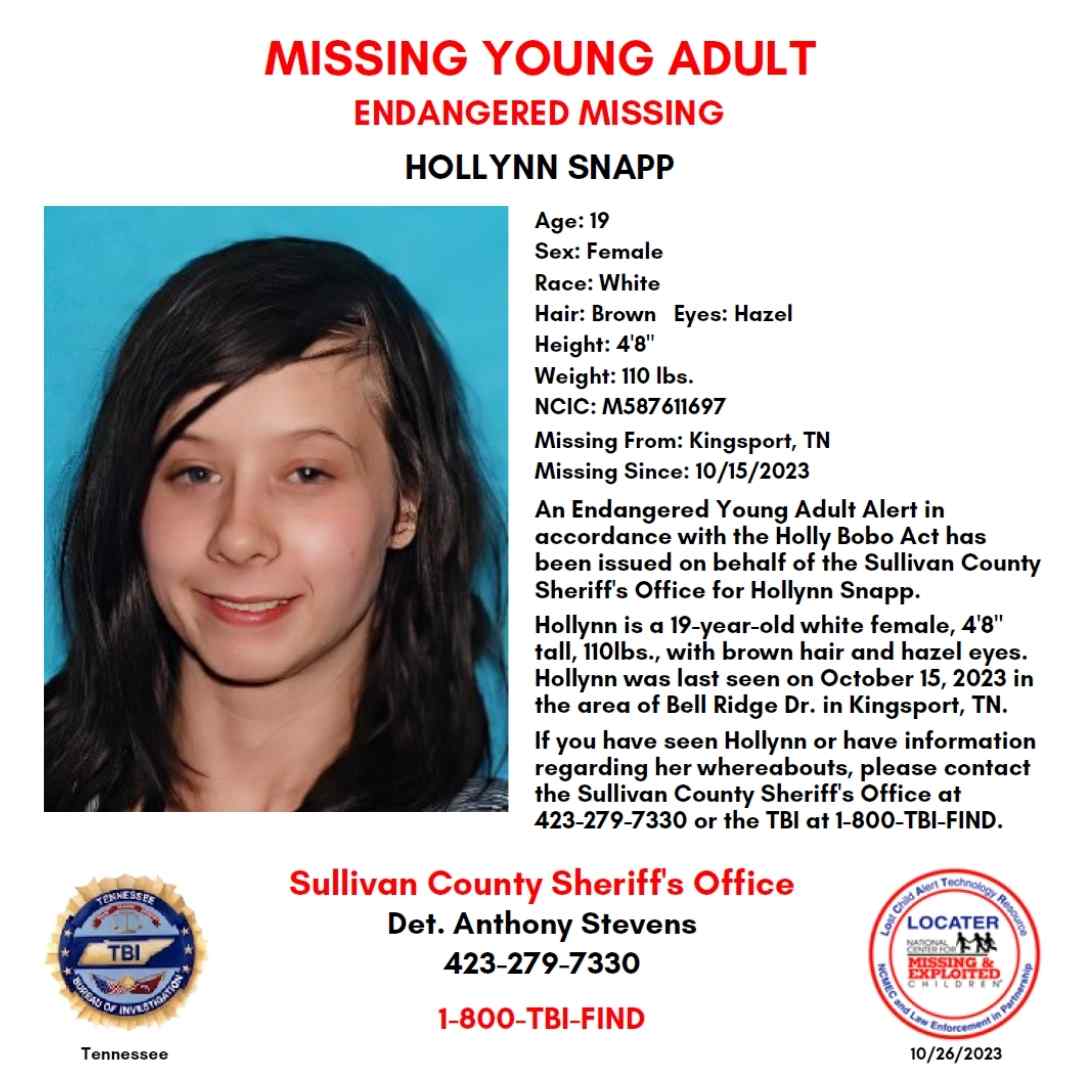 HOLLYNN SNAPP – 19YO MISSING KINGSPORT, TN FEMALE – EAST TN
An Endangered Young Adult Alert in accordance with the Holly Bobo Act has been issued on behalf of the Sullivan County Sheriff's Office for Hollynn Snapp.
Hollynn, a 19-year-old female, was last seen on October 15, 2023, in the area of Bell Ridge Drive in Kingsport, Tennessee. She has brown hair and hazel eyes. She is 4'8″ tall and weighs 110 pounds.
If anyone has information about Hollynn or her whereabouts, please call the Sullivan County Sheriff's Office (Tennessee) at 1-423-279-7330 or the TBI at 1-800-TBI-FIND.
#findHollynnSnapp #M587611697 #MissinginKingsport #Kingsport #HollyBoboAct #TNMissingChild #MissinginTennessee #MissinginTN #Tennessee #HelpFindThem #MissingChild #MissingKids #HelpFindThem #FindMissingKids #BringThemHome #HelpUsFindThem #HelpSpreadTheWord #BringThemBack
Please follow and like us: