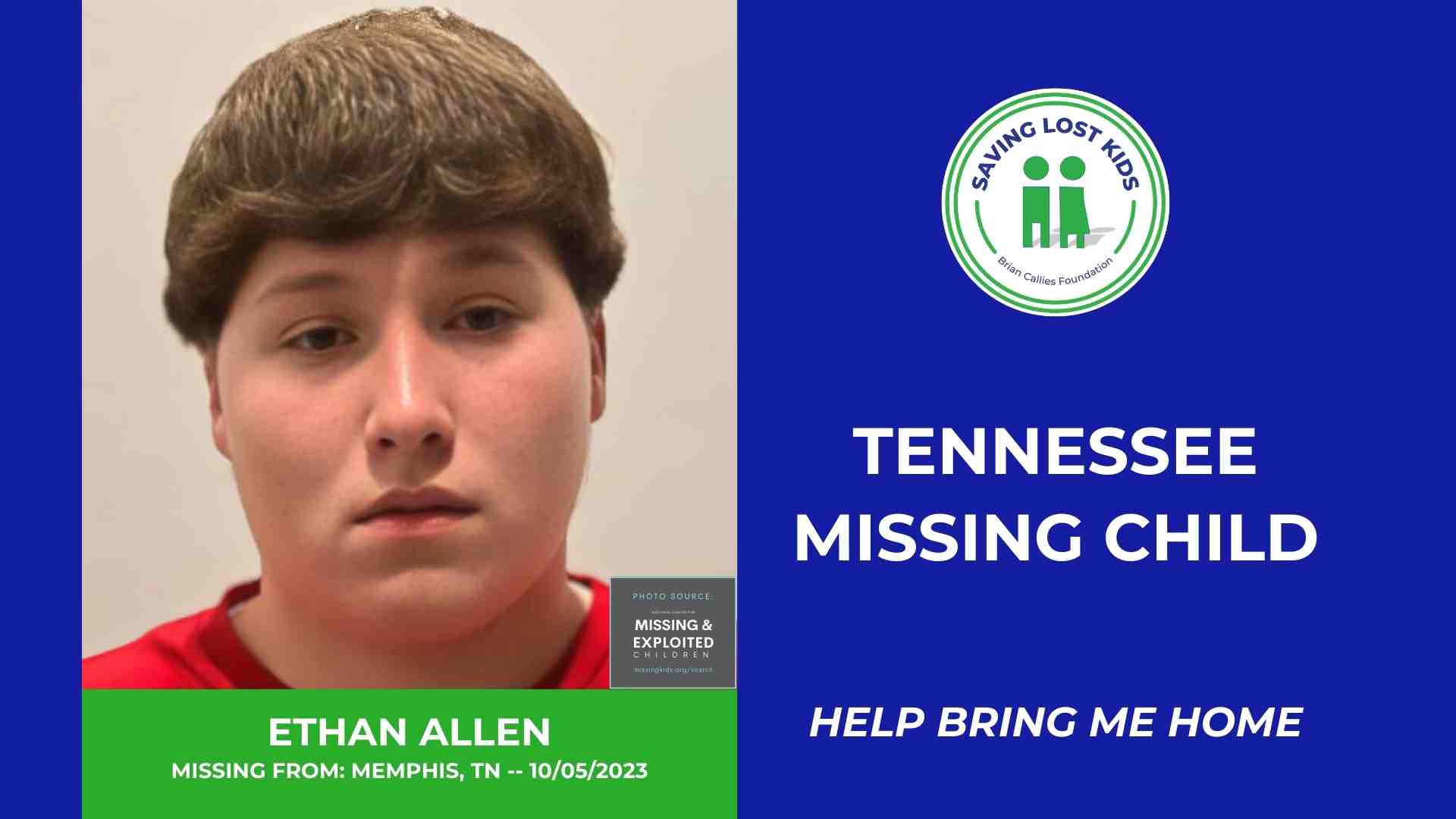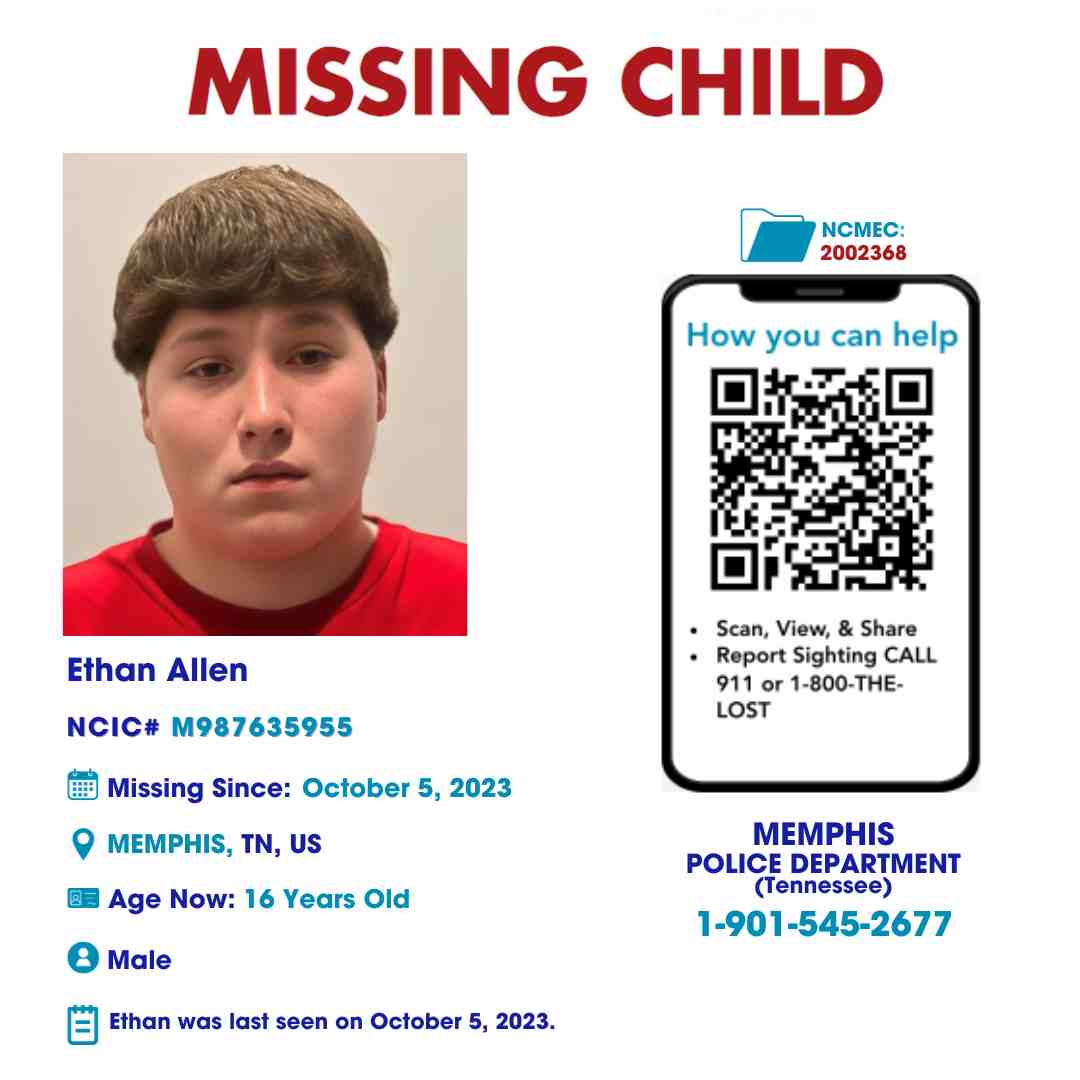 ETHAN ALLEN – 16YO MISSING MEMPHIS, TN BOY – WEST TN
Ethan Allen, a 16-year-old boy, was last seen on October 5, 2023, in Memphis, Tennessee from the 200 block of Vance. He has brown hair and brown eyes. He is 6'1" tall and weighs 230 pounds.
Note: Due to Ethan's height and size, he may appear to be older than 16 so please take a closer look. We need everyone's help to get this teen safely recovered!
If anyone has information about Ethan or his whereabouts, please call: 911 or 1-800-THE-LOST (1-800-843-5678) or the Memphis Police Department (Tennessee) at 1-901-545-2677.
#findEthanAllen #TNMissingChild #NCMC2002368 #NCICM987635955 #MissinginMemphis #MissinginTennessee #MissinginTN #Memphis #Tennessee #HelpFindThem #MissingChild #MissingKids #HelpFindThem #FindMissingKids #BringThemHome #HelpUsFindThem #HelpSpreadTheWord #BringThemBack
Please follow and like us: