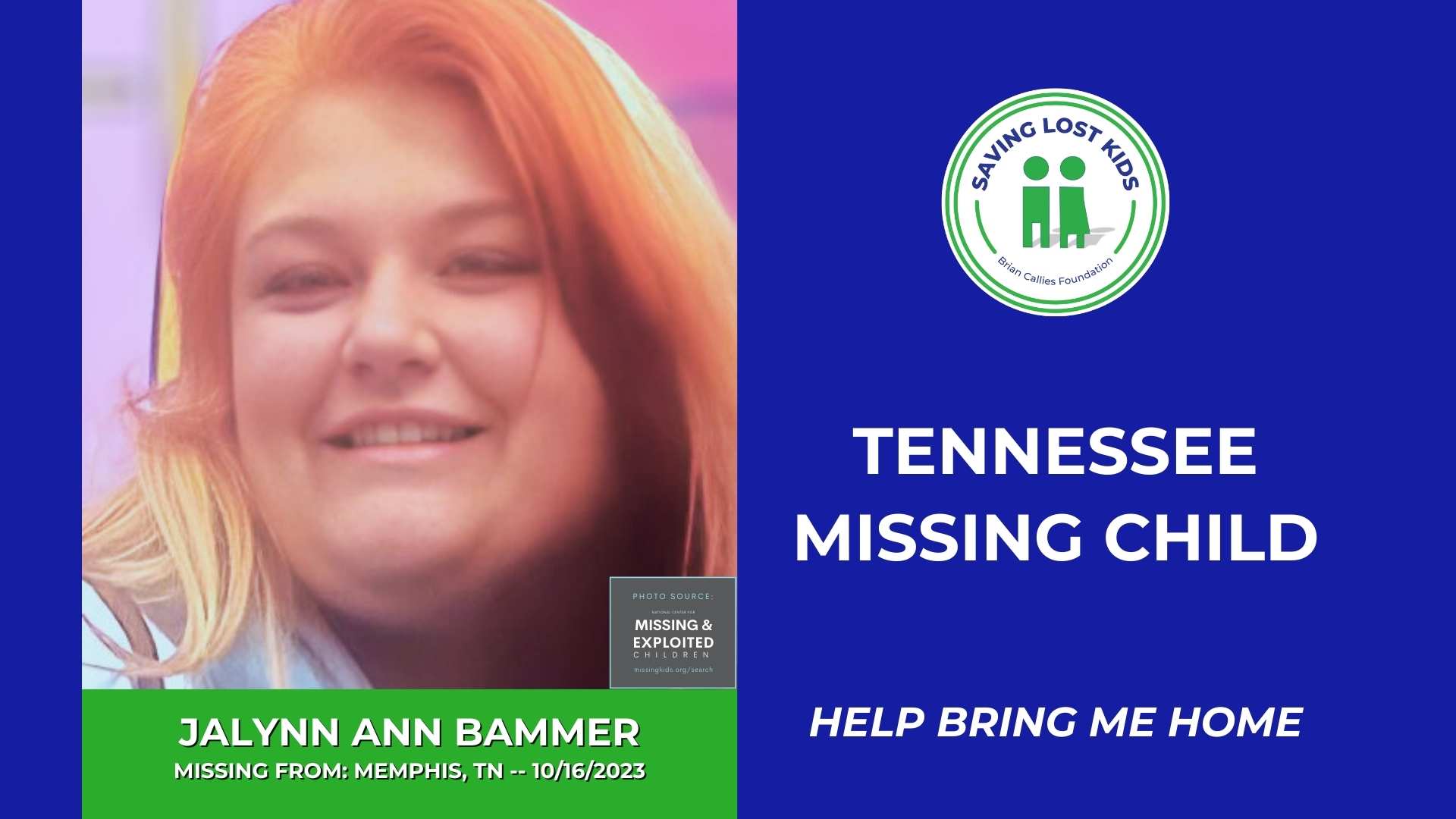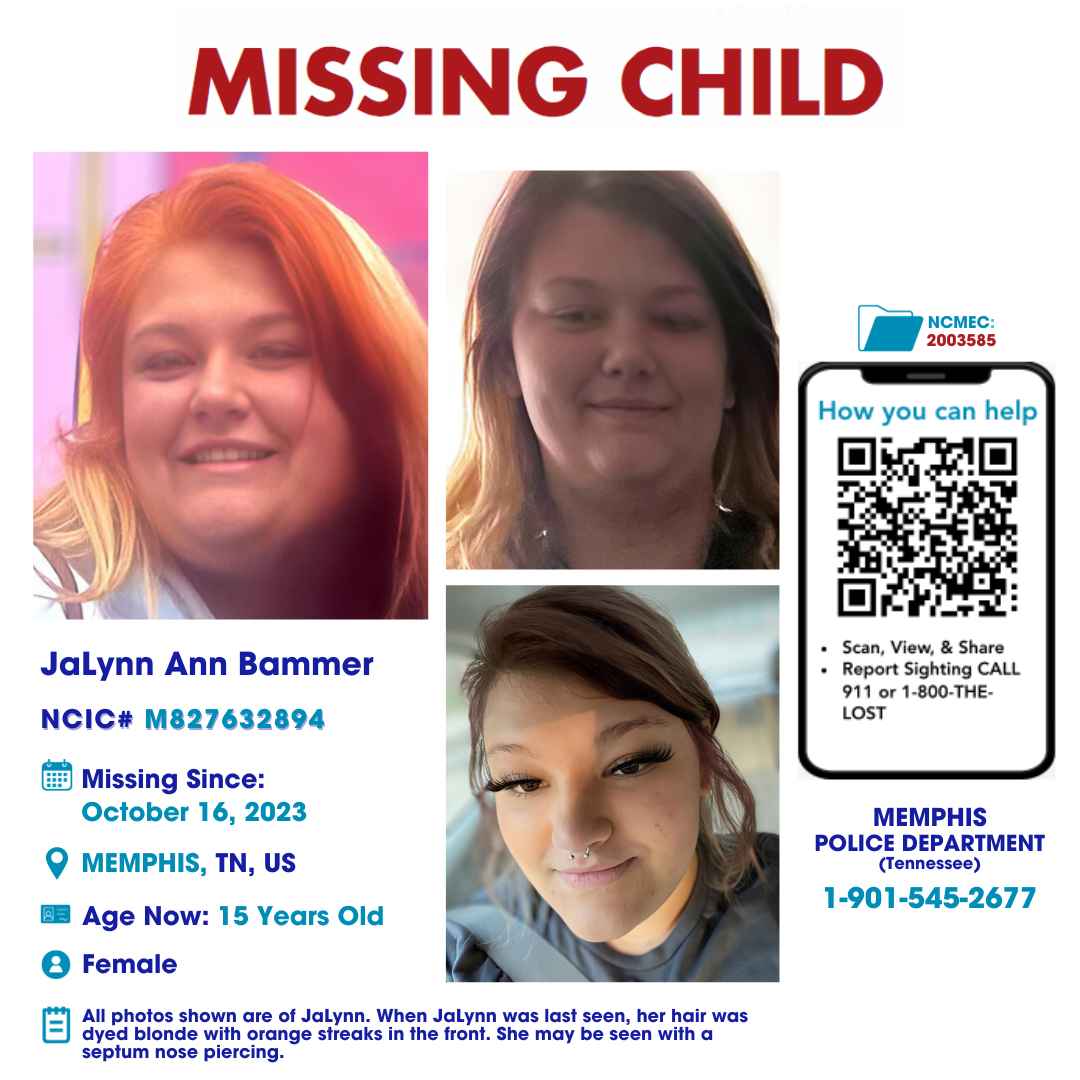 JALYNN ANN BAMMER – 15YO MISSING MEMPHIS, TN GIRL – WEST TN
JaLynn Ann Bammer, a 15-year-old girl, was last seen on October 16, 2023, in Memphis, Tennessee. All photos shown are of JaLynn. She has brown hair and brown eyes. When JaLynn was last seen, her hair was dyed blonde with orange streaks in the front. She may be seen with a septum nose piercing.
If anyone has information about JaLynn or her whereabouts, please call: 911 or 1-800-THE-LOST (1-800-843-5678) or the Memphis Police Department (Tennessee) at 1-901-545-2677.
#findJalynnBammer #TNMissingChild #NCMC2003585 #Memphis #MissinginMemphis #MissinginTennessee #MissinginTN #Tennessee #HelpFindThem #MissingChild #MissingKids #HelpFindThem #FindMissingKids #BringThemHome #HelpUsFindThem #HelpSpreadTheWord #BringThemBack
Please follow and like us: