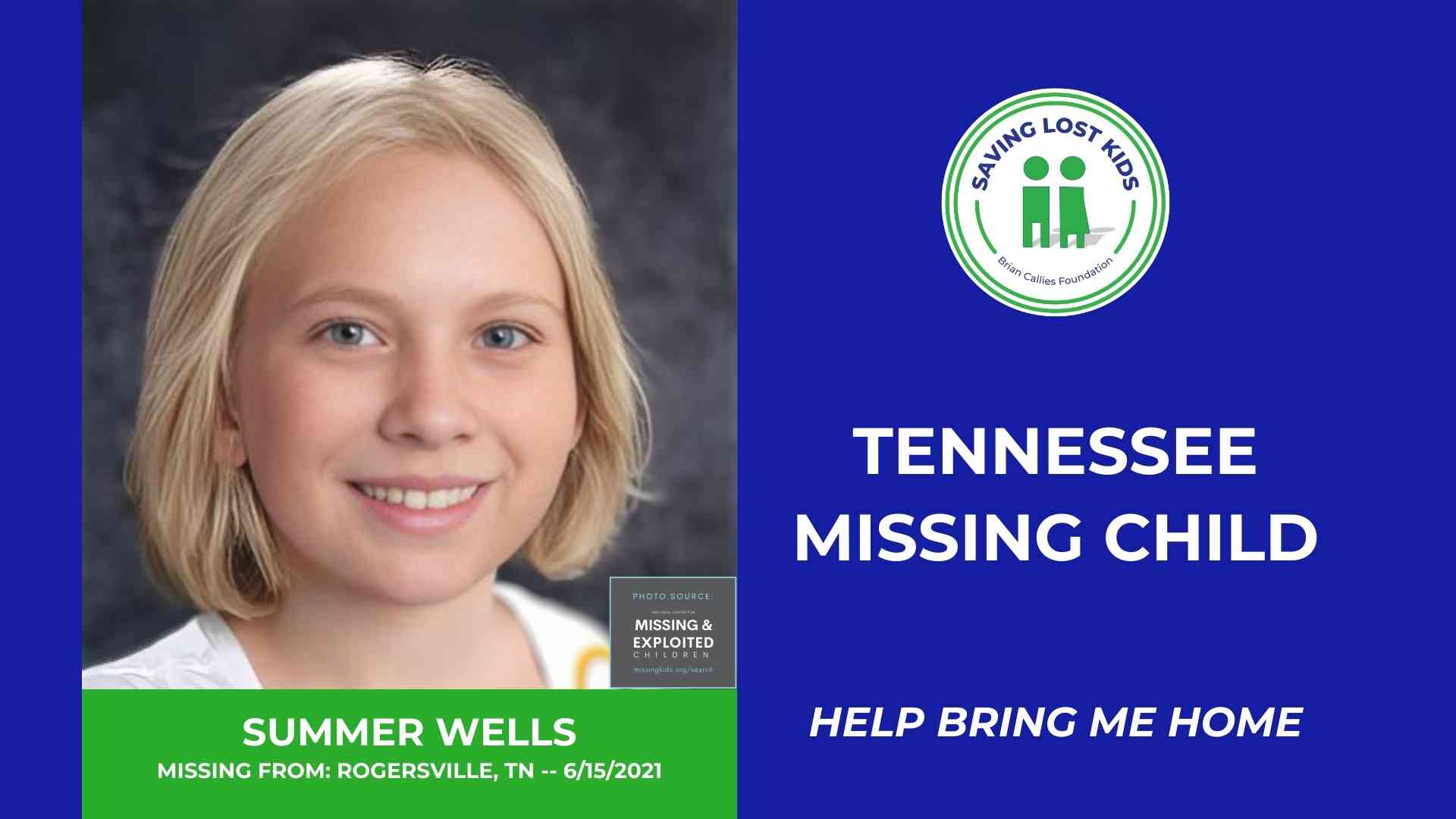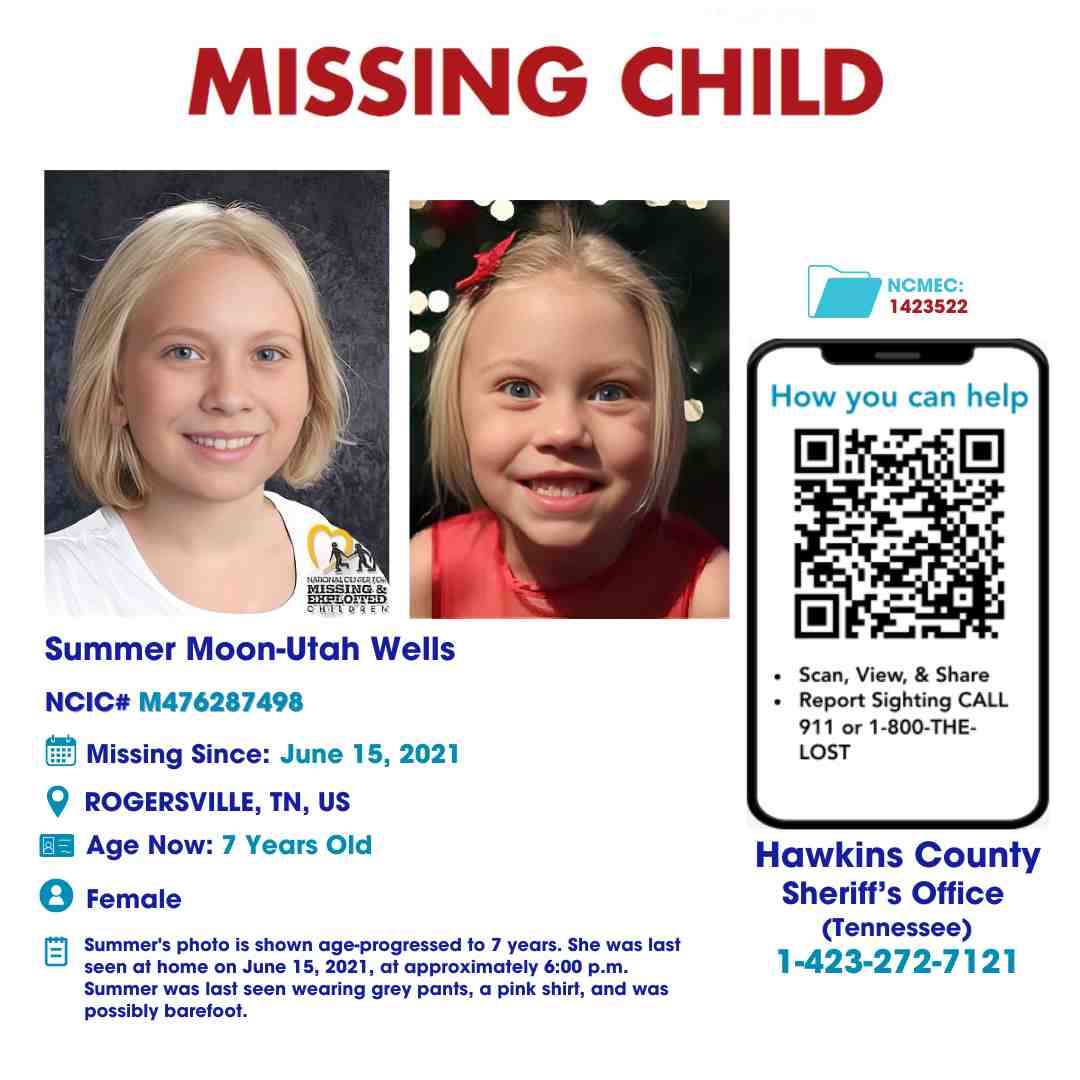 SUMMER WELLS – 7YO MISSING ROGERSVILLE, TN – EAST TN
Summer Wells, a 7-year-old girl, was last seen on June 15, 2021, at her home in Rogersville, Tennessee at approximately 6:00pm. Please take a moment to share Summer's missing poster to your friends and family & let's spread the word about Summer as widely as possible – this little girl needs everyone to be on the lookout for her – you can research her story online should you want to know more! Summer's photo with the NCMEC logo is shown age-progressed to 7 years.
Summer has blonde hair and blue eyes. She was 3'0" tall and weighed 40 pounds at the time she went missing. Summer was last seen wearing grey pants, a pink shirt, and she was possibly barefoot. She was only 5 when she went missing.
If anyone has information about Summer or her whereabouts, please call: 1-800-THE-LOST (1-800-843-5678) or the Hawkins County Sheriff's Office (Tennessee) 1-423-272-7121 or the TBI at 1-800-TBI-FIND.
#Tennessee #Rogersville #HawkinsCounty #M476287498  #NCMC1423522  #AATN30746 #findSummerWells  #TNMissingChild #HelpFindThem  #MissingChild #MissingKids #HelpFindThem #FindMissingKids #BringThemHome #HelpUsFindThem #HelpSpreadTheWord #BringThemBack
Please follow and like us: